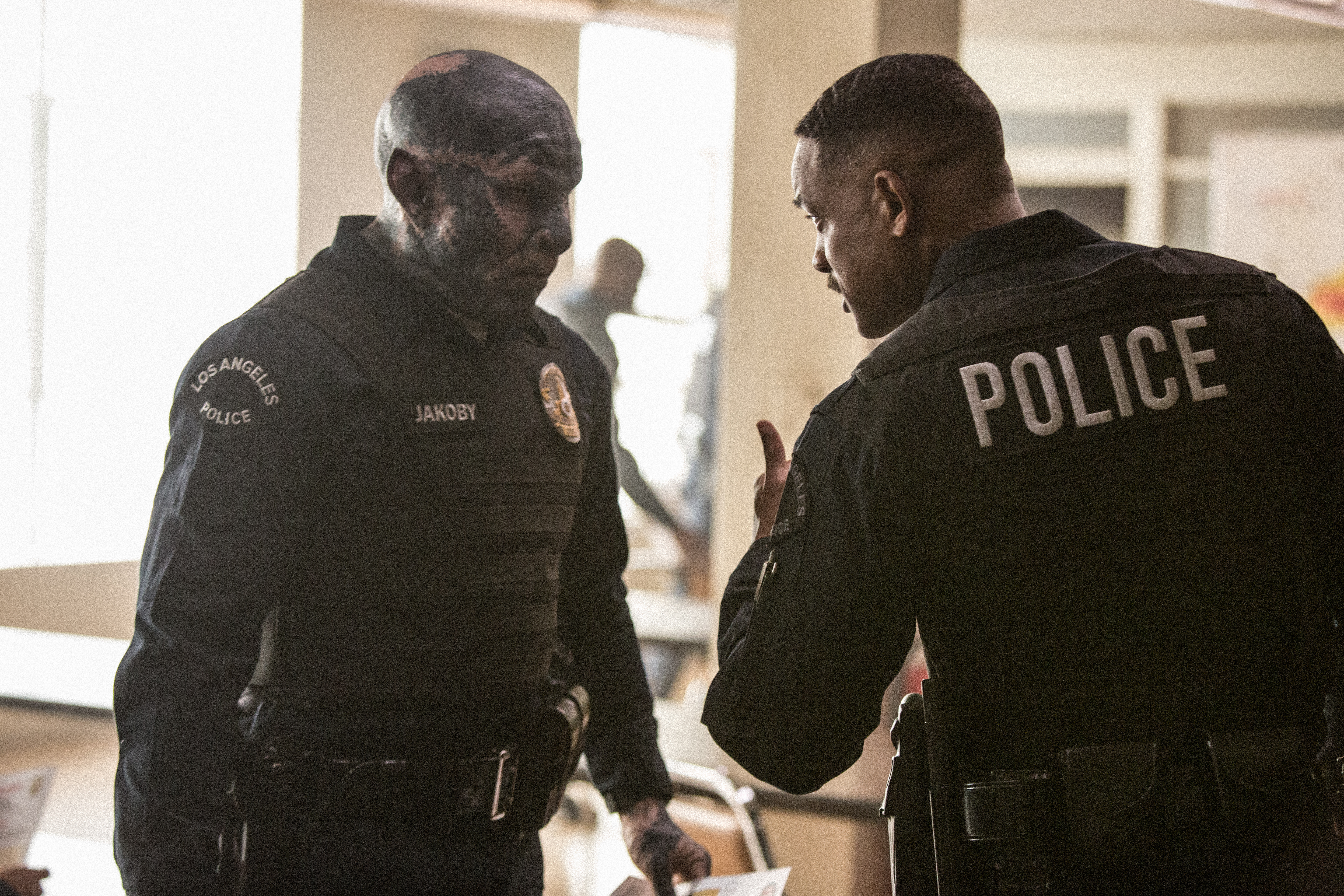 Last Friday, Netflix released its $100 million blockbuster action fantasy Bright starring Will Smith and Joel Edgerton and directed by David Ayer (Suicide Squad). Today, the film's early ratings have been revealed. The company's hope is that Bright will signal a shift in Hollywood movie making, with the biggest films slowly moving away from the biggest studios. And despite an absolute torrential downpour of awful reviews, Netflix has already greenlit a sequel because the streamer is more concerned with quantity over quality at this point. But perhaps they should rethink Bright 2.
Chance the Rapper has become known as much for his community service and stances on socioeconomic issues as he has for his popular music, so it's fair to say that his opinion holds a lot of sway with millennials. For him, Bright didn't pull off the allegorical racism it was going for in as a film set in an alternate reality where mythical creatures likes Orcs and Elves exist but are treated like second-class citizens.
Mild spoilers ahead.
Others have expressed similar sentiments about Bright's uneasy handling of racial parallels. Vulture's Emily Yoshida reviewed the film and found the comparisons to be lacking.
"Dungeons and Dragons–style fantasy, with its species-specific stats and attributes, is a pretty suspect well to draw from if you're trying to pull off some kind of modern-day race relations metaphor," she wrote.
Bright currently holds a 30 percent on Rotten Tomatoes and a 28/100 on Metacritic. However, since Netflix is a streamer that has largely eschewed theatrical releases, the expensive blockbuster doesn't need to generate big box office numbers to turn a profit. Instead, it just needs to generate views and support the notion that Netflix can be a home to tentpoles as well as art house films. While we don't have any viewership data for the film, the sheer amount of attention paid to it since its release suggests that it has done just that, even if it via hate watching.
So mission accomplished…?