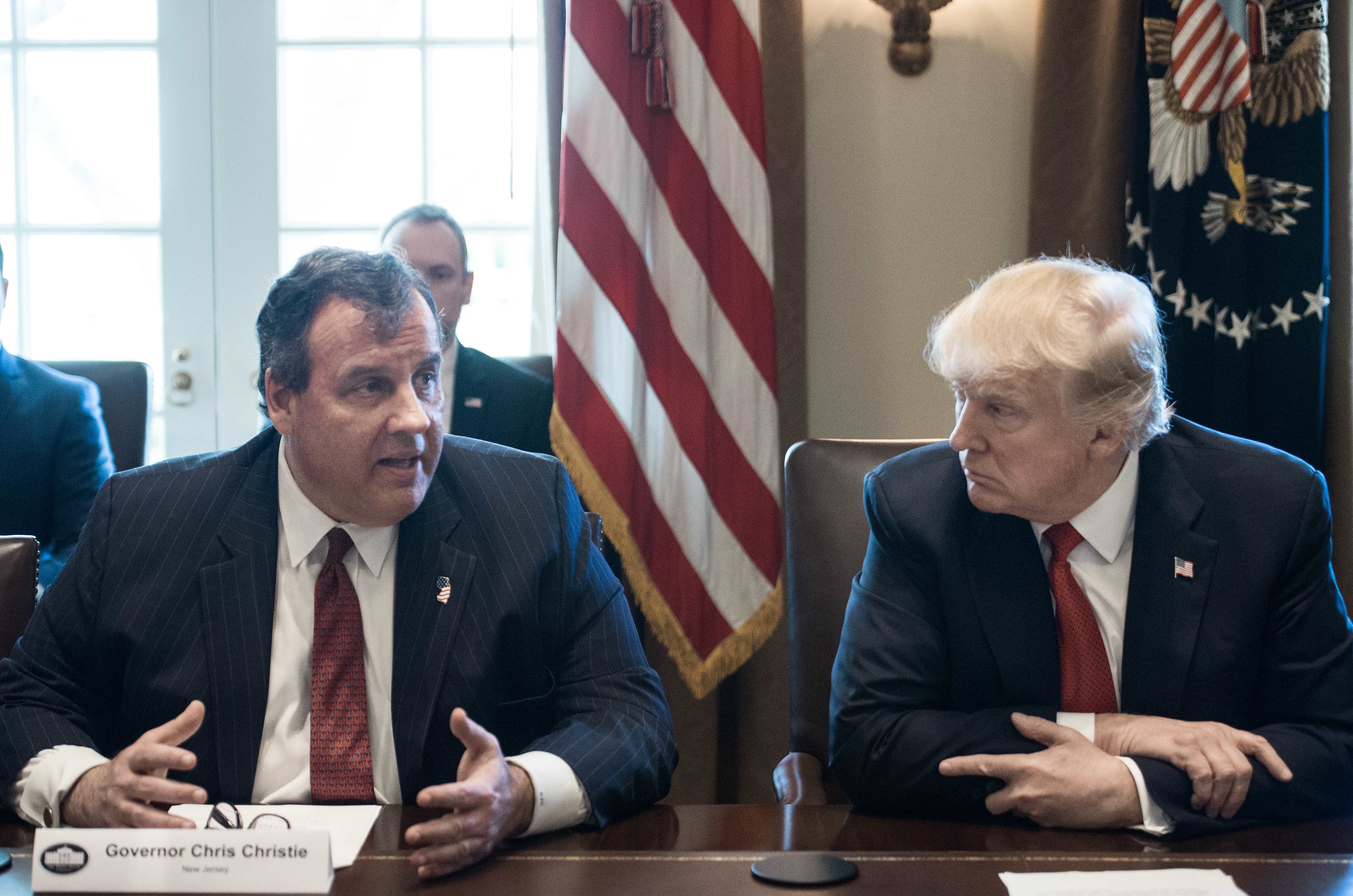 Gov. Chris Christie offered rare and extended criticism of President Trump's transition on Wednesday, piling on as former Trump campaign and White House officials begin to face criminal charges in the ongoing investigation into Russian election meddling.
Christie, who was booted from his role as transition chairman days after the 2016 presidential election, portrayed his ouster as a grave mistake. He theorized that a "significant reason" for his firing was his opposition to naming Michael Flynn the national security adviser.
Flynn, a retired Army general, has pleaded guilty to lying to the FBI about contacts he had with Russian ambassador Sergey Kislyak.
"I think what folks who were involved in that transition have now painfully learned at the expense of the country is that experience matters," Christie said during an unrelated news conference in Trenton. "The president's campaign was built on being an outsider who was going to come into Washington and change things. That's great. That's fine. I'm OK with that. But you cannot run a transition as an outsider."
Christie said he and his team did extensive work on the transition before he was replaced by Mike Pence, then the vice president-elect, but the "four volumes of books" Christie put together were apparently "thrown out the day I was terminated," he added. He did not delve into details when asked what he would have done differently had he stayed on as chairman, but said Flynn definitely would not have been national security adviser.
"Let's just say, for sure, that Mike Flynn wouldn't have been the national security adviser," Christie said. "I think that's fairly safe to say, and I think that probably had something to do with my early departure from the transition — my vehemence regarding, my opposition to General Flynn being in a position of national security importance."
Christie would not reveal what, exactly, he saw in Flynn that set off the alarms for him. "Suffice to say that I had serious misgivings, which I think have been confirmed by the fact that he has pled guilty to a felony in federal court," he said.
The governor has previously said he wouldn't let Flynn in the White House, but on Wednesday he went further in his criticism of the transition. He brought up "the very few people" who have been confirmed into important positions in the Trump administration.
"The idea you can take six months of work that Rich Bagger and I and a group of over 100 people did, that we assembled, and throw all of that out turned out to be a big mistake," he said.