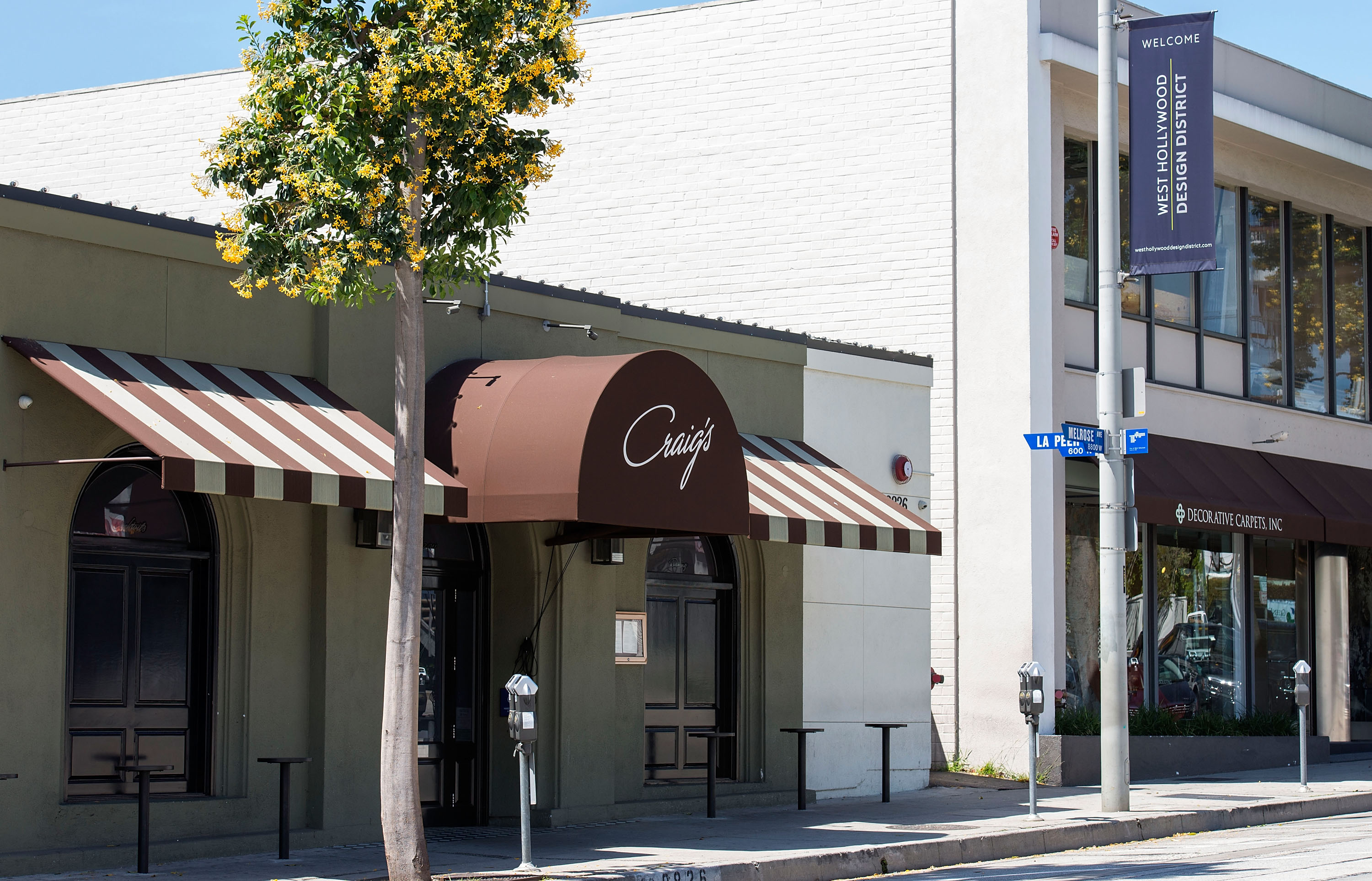 Craig's has long been a celebrity hot spot, especially for A-listers who plan paparazzi run-ins, with the hopes of being featured on TMZ the next day. With regulars including Kim Kardashian and George Clooney, it's the best place in L.A. for a celebrity sighting and an Entourage experience.
In the past month alone, Joe Jonas, Judge Judy, Caitlyn Jenner, Jordana Brewster and Kate Upton were all snapped leaving the restaurant. Even one hit wonder Iggy Azalea and her ex-boyfriend Nick Young were both spotted at the eatery on Sunday night, when he was in town playing with the Lakers. They arrived and dined separately, and it appears Azalea was none too pleased to see her former beau, who impregnated someone else while they were together.
"The unfortunate thing about LA is there are not that many places people eat. You can be in the middle of one of the most important dinner meetings of your life; and randomly your ex and all his friends walk in the same place," Azalea tweeted about the run-in. While there certainly are many, many places to eat in Los Angeles, despite what Azalea thinks, there's only one Craig's.
I stopped by on Friday of this weekend—and the scene inside was not a disappointment. Larry King was dining quietly with companions against the side wall, while Suzanne Somers dined with a group that must have been around her age—which is 71, in case you were wondering. At one point, Larry King went over to say hello, confirming it was, in fact, Somers.
All the while, a group of men who must have been athletes, judging by both their Ed Hardy ensembles and the flock of lip-injected women surrounding them, monitored the action. At the bar, an older gentleman talked to a woman a few decades his junior, explaining how he last worked on the show Girl Meets World. He proceeded to discuss how everyone was excited when he started writing feminist characters, but he was simply writing about women, ostensibly offering a lesson in mansplaining. He followed it up by touching on the wave of recent sexual assaults, until a woman across from him proceeded to yell, "I want money!" while making direct eye contact. By the end of the night, he was on his way outside with both women, a lipstick stain across his cheek.
While celebrities loyally frequent Craig's, the overpriced American fare hasn't exactly been a hit with critics. The Los Angeles Times gave it one star when it opened in 2011, calling the food "mostly mediocre." Still, those who dream of being photographed don't care, and owner Craig Susser has a close relationship with many of his clients. After he worked at celebrity hot spot Dan Tana's for more than 20 years, he opened Craig's, using his ability to decide exactly where guest should sit based entirely on how famous they are, to create an all-star dining room.
Still, even plebians can dine with the stars in Hollywood, although they may have to wait, brave the crowd of photographers outside and pony up $50 for an entree. If a wedge salad doesn't appeal to you, simply opt for a $15 cocktail at the bar. The price alone is worth it for the star sightings.