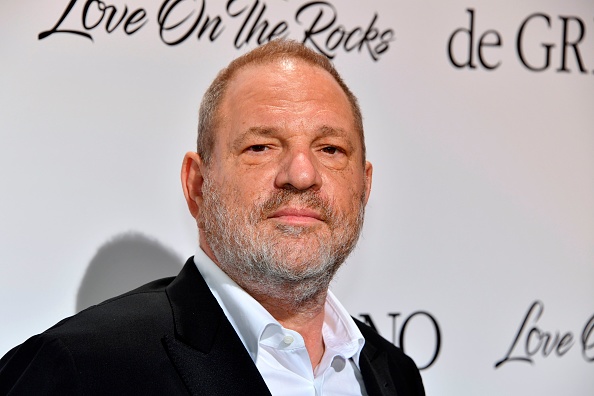 Manhattan District Attorney Cyrus Vance is working on an embezzlement case against Hollywood executive Harvey Weinstein in connection with financial settlements he made with his accusers, according to the New York Post.
Weinstein is said to have made settlements with roughly a dozen accusers over a period of more than 20 years, including giving $1 million to model Ambra Battilana Gutierrez, who told the NYPD that Weinstein fondled her in his office in Tribeca in 2015, according to the New York Post, which first reported the probe was taking place.
Vance is looking into whether Weinstein stole money from The Weinstein Company or Miramax to pay for the settlements, the Post reported. And law enforcement sources told the Post that any evidence he finds could possibly be used to support sexual assault charges.
Authorities served about two dozen subpoenas seeking documents, and current and ex-Weinstein employees have participated in voluntary interviews at Vance's office, according to the Post.
Vance's prosecutors questioned them about what knowledge they had about allegations against Weinstein, including Lucia Evans, who said that Weinstein made her perform oral sex on him when she was a Middlebury College student in 2004, and actress Paz de la Huerta, who told the police that Weinstein raped her twice in 2010, the Post reported.
A spokeswoman for Vance declined to comment to Observer about the investigation.
Benjamin Brafman, Weinstein's lawyer, maintained Weinstein's innocence.
"Any financial settlements by Mr. Weinstein were fully vetted and approved by legal counsel for Mr. Weinstein and The Weinstein Company," Brafman said in a statement provided to Observer. "There was never any intent by Mr. Weinstein to violate the law and as a result, we do not believe that any criminal charges will be filed once all the facts are carefully reviewed."
In October, Vance caught some flak over his decision not to file charges against Weinstein over his alleged assault of Gutierrez. The  New Yorker had reported that the NYPD got an audio recording in which Weinstein admitted to groping Gutierrez.
The NYPD sent two detectives to Los Angeles amid an ongoing investigation of allegations against Weinstein. In November, NYPD Chief of Detectives Bob Boyce said that de la Huerta "put forth a credible and detailed narrative to us" and that the Police Department was gathering evidence. Last month, Boyce said the probe was ongoing.
This story has been updated to include a comment from Harvey Weinstein's lawyer.