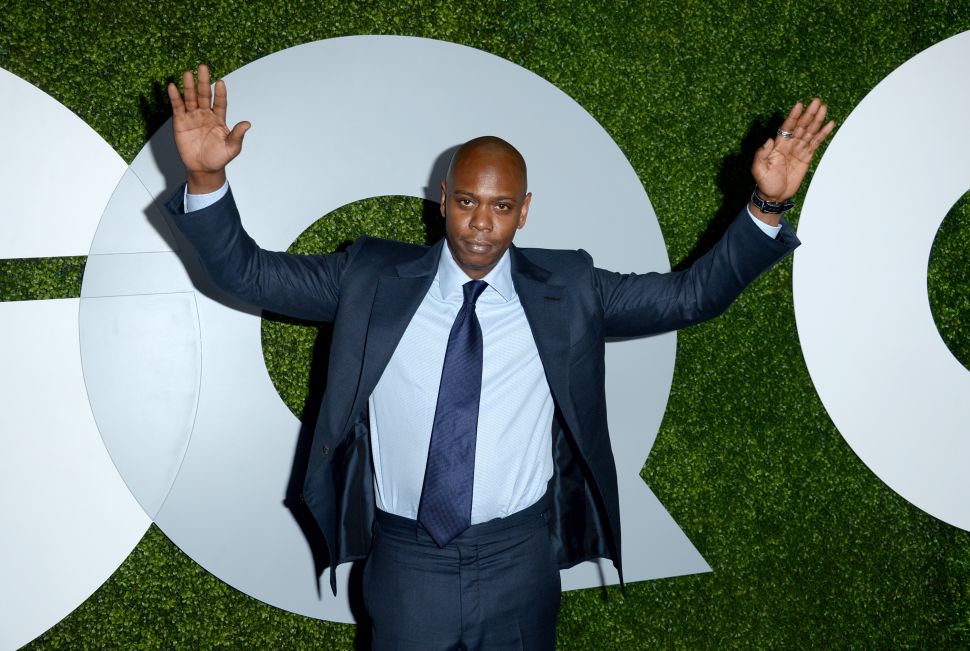 Dave Chappelle's legend as a comedian is already set in stone. Simply put, he's one of the best to ever do it. But his myth is sparked just a bit more due to his absence from the limelight for more than a decade. That's what made the buzz surrounding his return earlier this year so particularly kinetic. It was like a legendary boxer coming out of retirement for one last prize fight.
His two Netflix (NFLX) specials, The Age of Spin and Deep in the Heart of Texas, saw the comedian return a bit older, a bit wiser in some areas and still flawed in others. Unsurprisingly, he courted controversy as he attacked hot belly issues of the nation such as the scale of racism and violence in his typically irreverent yet insightful fashion. Some fans loved it and others were left underwhelmed. One thing was for certain, though: he wasn't don't just yet.
Netflix was paying him a staggering $60 million for three specials, so we knew more Chappelle was on the way. But like Howard Stern's embryonic entry into radio airwaves, people wanted to see what he'd do next. Love him or hate him, he was interesting once again.
For his third Netflix special, Equanimity, it looks as if the comedian will continue to invite division as the first preview features him attacking "naive poor white people" who support Donald Trump.
"I've never had a problem with white people ever in my life, but, full disclosure, poor whites are my least favorite," Chappelle says in the clip. "We've got a lot of trouble out of them. And I've never seen so many of them up close. Looked at them right in their coal-smeared faces. And to my surprise, you know what I didn't see? I didn't see one deplorable face in that group. Saw some angry faces and some determined faces but they felt like decent folk. I'm not even lying! No, they did … I felt sorry for them. I know the game now. I know that rich people call poor white people 'trash.' And the only reason I know that is I made so much money last year that the rich whites told me they say it at a cocktail party."
He continues: "… I stood in line with them like all Americans are required to do in a democracy, nobody skips the line to vote … and I listened to them. I listened to them say naive poor white people things: 'Donald Trump is going to go to Washington and he's gonna fight for us.' I'm standing there thinking, 'you dumb motherfucker … you are poor. He's fighting for me!"
Clearly, he's still unafraid to leave it all on the stage.
Equanimity will hit Netflix on December 31.