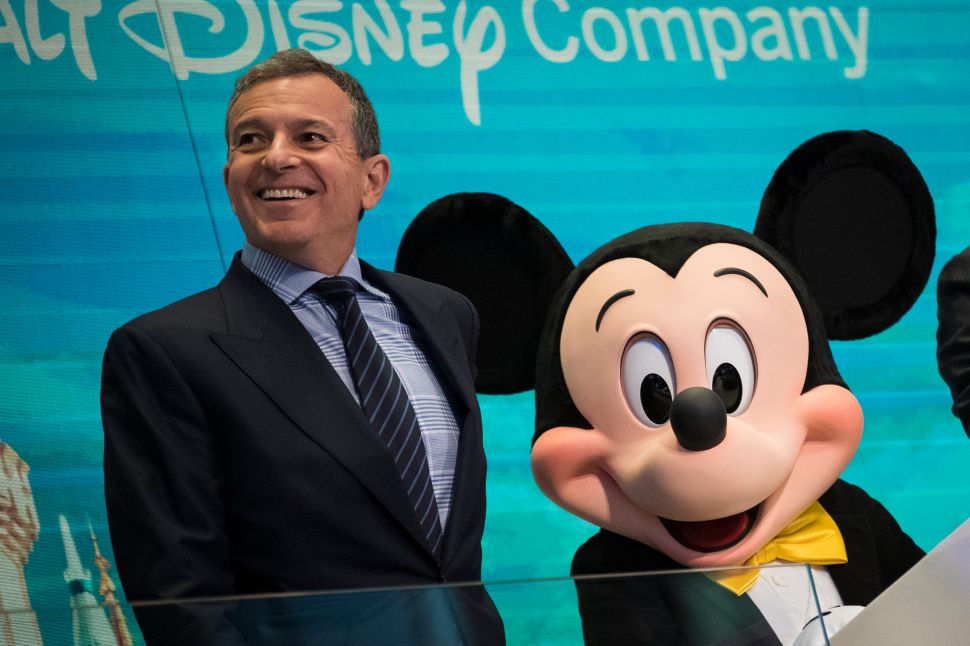 The Walt Disney Company's $52 billion acquisition of 21st Century Fox has flooded news headlines this week. Plenty of reports have analyzed the deal's small details, its impact on the media industry and the dynamics of the Murdoch family.
Another takeaway that's worth some attention is the roster of female executives from 21st Century Fox who will join Disney, where every business unit is headed by a man.
Disney may have three women on its corporate executive team of 14, but all of its business divisions—studios, parks and reports, media networks and television, interactive media, consumer products and Disney International—are headed by men.
In contrast, women executives have a strong presence at 21st Century Fox's film studios and television networks.
Here are the female CEOs and senior-level leaders who will join the company.
Stacey Snider, Chairman and CEO of 20th Century Fox Film
Snider joined 21st Century Fox in 2014 as co-chairman, sharing responsibilities with Jim Gianopulos. She took over the role in its entirety in June this year when Gianopulos left the company at the end of his contract.
Previously, Snider led DreamWorks Studios as CEO for eight years in partnership with Steven Spielberg. Before that, she served as chairman of Universal Pictures, where she gained industry acclaim by delivering several global box-office hits, such as A Beautiful Mind, Lost in Translation and the American Pie series.
Fox Film is one of the largest movie studio in the world and generates more than $8 billion in annual revenues.
Emma Watts, Vice Chairman of 20th Century Fox Film
Watts is a longtime production executive at the studio. She first joined Fox in 1997 as a creative executive, and rose through the ranks to become president of production in 2007. She was promoted to vice chairman in February. In this role, she overseas all filmmaking assets under 20th Century Fox.
During her time at the studio, she led production for some of the world's most commercially successful films, such as Avatar, Deadpool and The Martian.
Nancy Utley, Co-President of Fox Searchlight Pictures
Fox Searchlight Pictures is a specialty film division of 20th Century Fox Film. It produced three Oscar best pictures-winning films: Slumdog Millionaire, 12 Years a Slave and Birdman
Utley co-runs the studio with Steve Gilula. The two have led the studio since 1009.
Vanessa Morrison, President of Fox Family
Fox Family is a new division of 20th Century Fox Film that produces films targeted at family audiences. Morrison was named president in October. Before that, she was president of 20th Century Fox Animation for a decade, leading the production of Ice Age: Dawn of the Dinosaur and Peanuts
Elizabeth Gabler, President of Fox 2000 Pictures
Fox 2000 Pictures is a motion pictures division of 20th Century Fox Film. Gabler has headed the studio since 1999.
Dana Walden, Co-Chairman and Co-CEO of Fox Television Group
Fox Television Group owns Fox Broadcasting Company and 20th Century Fox Television. Walden shares responsibilities with Gary Newman. The two led 20th Century Fox Television since 1999, until it was merged into Fox Television Group in 2014.
Courteney Monroe, CEO of National Geographic Global Networks
Monroe oversees the National Geographic channels around the world and National Geographic Studios, an in-house television production unit.
She was National Geographic's CEO before the channels were acquired by Fox in 2015 after an 18-year partnership. Before National Geographic, Monroe was a marketing executive at HBO.