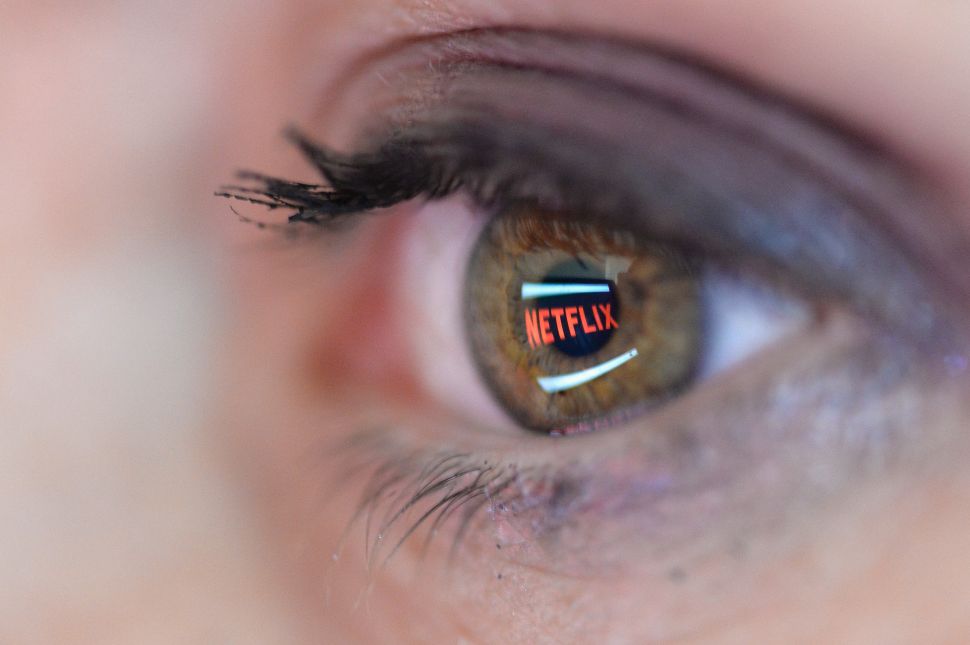 The deed is done: Disney has purchased key TV and film assets from Twenty-First Century Fox for $52.4 billion to become the biggest content provider in the world. While everyone's first reaction is to fantasize about Magneto flinging metal debris at the Hulk in the Marvel Cinematic Universe, the far more important ramifications of this deal will shake up the entertainment industry forever. Namely, its effect on the ongoing streaming wars.
Since Bob Iger became head of Disney in 2005, the Mouse House and Fox have combined for an annual theatrical release market share of 28.5 percent and roughly $3 billion per year at the domestic box office (sans Star Wars: The Last Jedi, which will only pump those numbers up even more), per Birth.Movies.Death. This is important because pay TV revenue—licensing of content for platforms such as Netflix, HBO, Hulu and Amazon—is licensed as a percentage of theatrical box office. As the outlet points out, that means if Disney/Fox controls upwards of 25 percent of the theatrical marketplace, it will also control more than 25 percent of the digital/subscription film lane.
That's a concerning amount of content coming from one source, especially when you remember that the six major film studios are releasing just 150 to 175 movies per year, compared to the 200-plus of 20 years ago. Arthouse divisions are being slashed left and right and the homogenization of storytelling is a very real threat now as everyone aims for the middle. Reducing the number of major studios only enhances that concern.
But as studios continue to focus more and more on the age 12 to 39 demographic through established franchise content—original movies make up only 50 percent or less of total revenue, per B.M.D.—and phase out the mid-budget film, Netflix continues to target and aggressively provide for neglected audiences with a diverse array of content. That's why the company is spending up to $8 billion on content in 2018, to maintain and grow its 100 million-plus worldwide subscribers with a goal of 80 planned original films and an increasing number of in-house TV series.
But the streaming service's market lead is about to shrink considerably.
"For Disney, [the deal] creates a galaxy of new programming to compel viewers while trying to fly through a storm of audience movement to digital consumption and new entrants from tech upstarts and elites who want to elbow into Hollywood dominance," Eric Schiffer, CEO of The Patriarch Organization and Chairman of Reputation Management Consultants, told Observer. "It gives a way for Disney to body slam Netflix as it launches its direct-to-consumer streaming to connect with younger people who wince at satellite and cable. It keeps Disney aligned on the right side of the shift in 'the force' of millennial led shifts in media."
Disney plans to launch its own streaming service in 2019 and will pull much of its content from Netflix in advance of its liftoff. The company is also developing a live-action Star Wars television show exclusively for its streamer to help attract initial subscribers. Whether or not Disney will just co-opt Hulu and its 12 million-plus existing subscribers after acquiring Fox's 30 percent stake in the company (coupled with their own 30 percent) to avoid the start-from-scratch phase remains to be seen. But what is clear is that Disney's purchase of Fox immediately provides the streamer with a library of content that can rival the offerings of any other platform, including Netflix.
"Disney sees the handwriting on the wall of consumers moving to streaming services and is going all in on content. Fox has not been as aggressive in this regard and sees the opportunity to get top dollar for its assets. A smaller focused News Corp can focus on news and information and sports, where their passion lies," Mike Kelly, CEO of Kelly Newman Ventures, told us
Disney—which houses Marvel, Lucasfilm and Pixar—has long sought out kids and young adults for their big screen business while Fox has offered some counter-programming in the form of adult-skewing franchises such as the rebooted Planet of the Apes prequels and the Kingsman series. One possible result of this deal is that Disney phases out 20th Century Fox and Fox Searchlight and handpicks certain properties to be folded into the Disney brand (the X-Men franchise and the Fantastic Four properties as well as the the Avatar series). Elsewhere, the company could transform other IPs such as Ridley Scott's Alien franchise, which is on box office life support, Ice Age and Die Hard into television and streaming projects while still enjoying Fox's previous small screen labors. This helps to avoid any troublesome anti-trust arguments when it comes to the dominant market share the company now holds while also keeping with their less-is-more theatrical strategy.
"It allows Disney to have a portfolio of products that is wider in scope," Jim Fosina, CEO of Fosina Marketing Group, told Observer. "Disney knows it audience is Netflix's audience and they have already been engagement with them for years. Now comes the time for the company to leverage its brand profile (amazing customer experience) and build an extension with consumers who grew up within the Disney portfolio that is more than competitive from a production and selection standpoint versus the competitors in the arena…In a head-to-head battle with Netflix and others, Disney is more than a one-trick pony. They have spent years getting close to their customers and their needs. I suspect that it will be that focus that will serve them well in this effort."
Streaming is an all-you-can eat buffet with a make-your-own-sundae approach. It allows consumers to pick and choose which series and films and channels it wants without getting a bundle of forgettable networks rammed down their throats. But the field is not without its drawbacks as the collective cost of the emerging streaming powers—Netflix, Amazon, Hulu, Apple, YouTube Red, etc.—will continue to climb. Disney needs its own platform to be a must-have product in a cluttered and competitive marketplace, which helps explain some of the motivation behind this deal. In addition to all of that movie business, the Mouse House are now the proud owners of major TV franchises such The Simpsons, This Is Us and Modern Family, not to mention the awards-worthy content on FX. This is more than enough to disrupt the current balance of power.
Sadly, this will lead to a further decline in theater ticket sales and more and more studios opting for streaming releases, which may be what Disney has in mind long-term. Paramount already sold the international rights to the mid-budget Natalie Portman-led eco-horror Annihilation (believed to have cost around $55 million) to Netflix to avoid a Blade Runner 2049 box office scenario. It won't be long until domestic rights for certain projects are up for grabs as well. This sale marks the turning point in the battle of the traditionalists vs. the disruptors.
"Massive scale in media is crucial now and there are not enough mammoth things to buy to make it happen," Schiffer explained. "It's a brilliant move to exit at a perfect time in 21st Century's history."
It's also an insurance policy for Disney that guarantees them an expanded fan base across multiple mediums for generations to come. The No. 1 studio doesn't just want to be a market leader, it wants to be a dynasty with a never-ending empire.
"When Disney does this calculation, they obviously see a path in the combination to overall increased market value of the combined asset by extending their penetration and engagement with the younger generation (Millennial, Gen X, Gen Y, Gen Z) who have all grown up embracing Disney products," Fosina said. "This move allows them to stay engaged with this audience into adulthood and parenthood. It's a very wise move from Disney's standpoint—if the price is right."