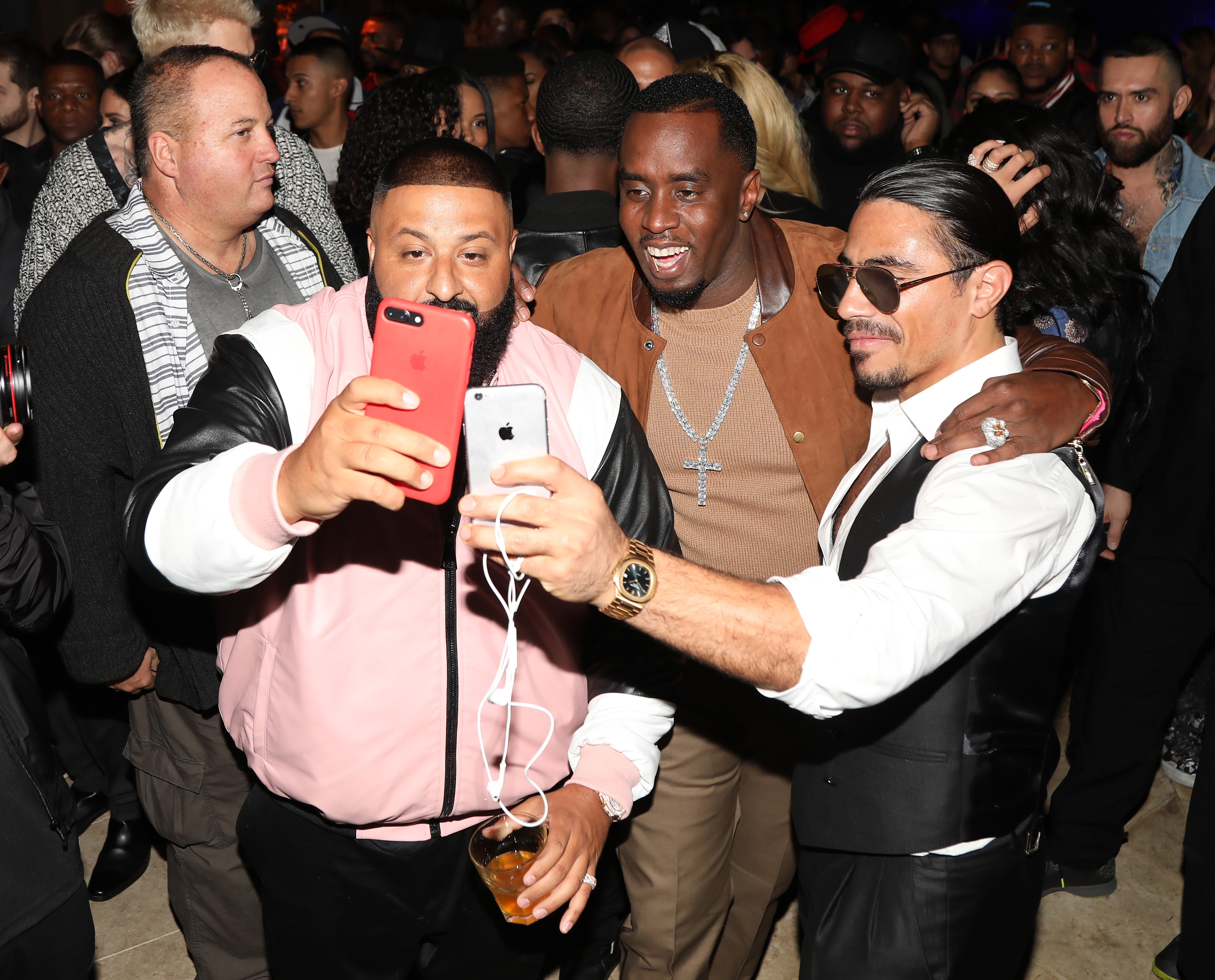 It's not unexpected that DJ Khaled would have an epic birthday bash. After all, his son Asahd somehow celebrated turning one with a party at Miami night club Liv—completed with bottle service. To one up his offspring this year, Khaled ushered in 42, with help from P. Diddy, Usher and Kanye muse Teyana Taylor, at an Arabian Nights themed bash (Asahd's birthday had a jungle aesthetic).
According to Page Six, the Beverly Hills party had another major VIP appearance; the highly meme-able Nusret Gökçe (better known to the adoring public as Salt Bae) provided the food, offering the ultimate Snapchat- and Instagram-worthy experience. STK and celebrity hot spot Catch LA (Kendall and Kylie Jenner, Millie Bobby Brown and Paris Hilton and Hilary Duff have been spotted at the West Hollywood restaurant) also served up food, with Diddy's Ciroc vodka flowing all night long.
The celeb appearances weren't limited to the notorious Salt Bae. Fergie, Pharrell Williams, Mary J. Blige, Emily Ratajkowski, Snoop Dogg, Jamie Foxx and Jimmy Iovine were all present for the celebration. And while Beyoncé didn't make an appearance, former Destiny's Child Kelly Rowland did, even taking the time to serenade DJ Khaled.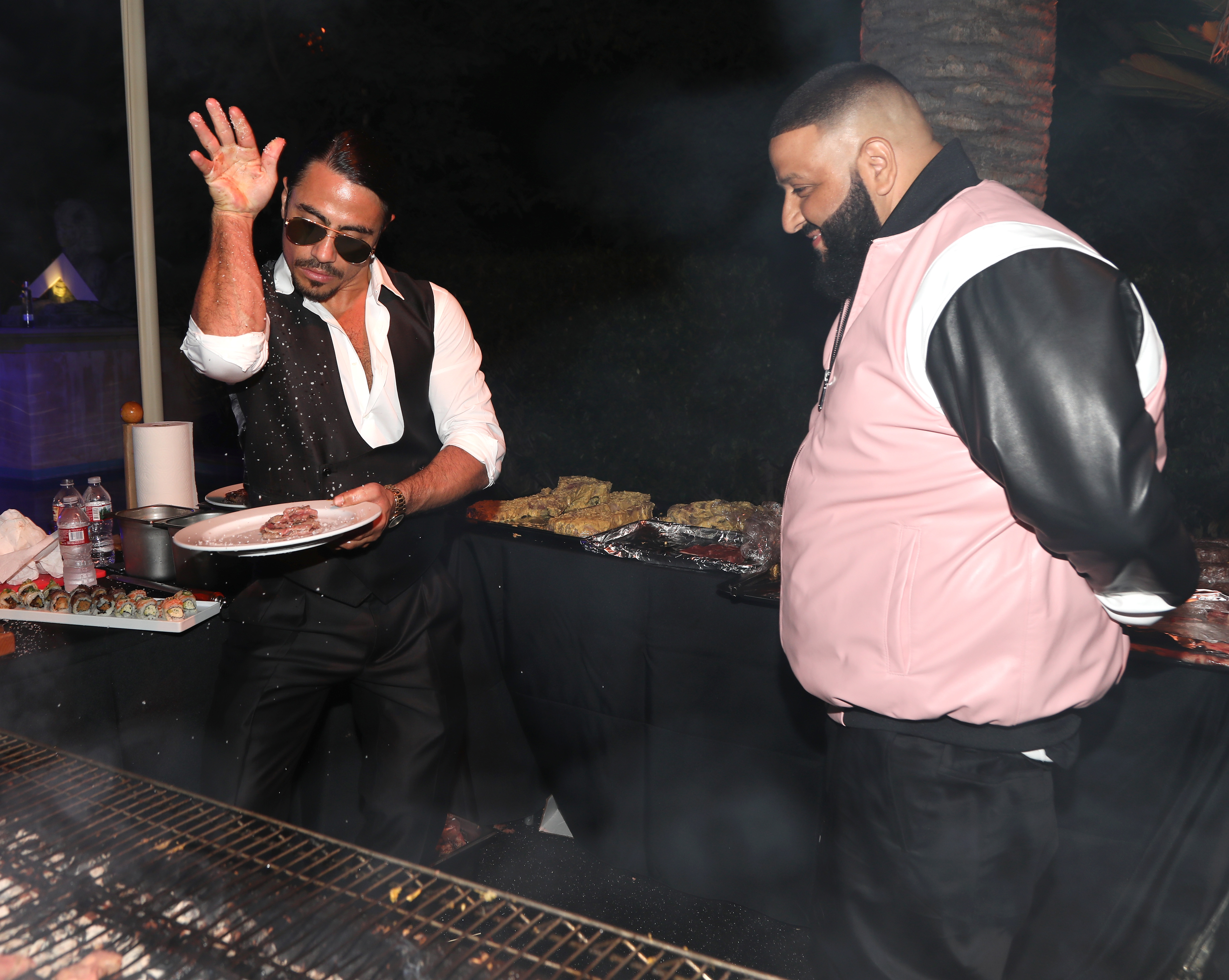 Asahd also got in on the action, making an entrance in an Aston Martin stroller, which sounds far more glamorous than most My Super Sweet Sixteen-style entrances.
If, for some reason, you couldn't make it to Khaled's birthday (perhaps you never received your invitation?), you can still experience the Turkish chef's carnivorous cuisine. He recently opened a restaurant in Miami, where you can watch him sprinkle salt in a delightful way—although he's already stirred up controversy on South Beach. Since Khaled's already a Florida resident, it's your best bet to dine with both of them (although no guarantee that P. Diddy will be at your table).
Or, just wait until he opens his Turkish steakhouse in New York this December. They're hiring now, so you could learn how to sprinkle salt from the master himself.