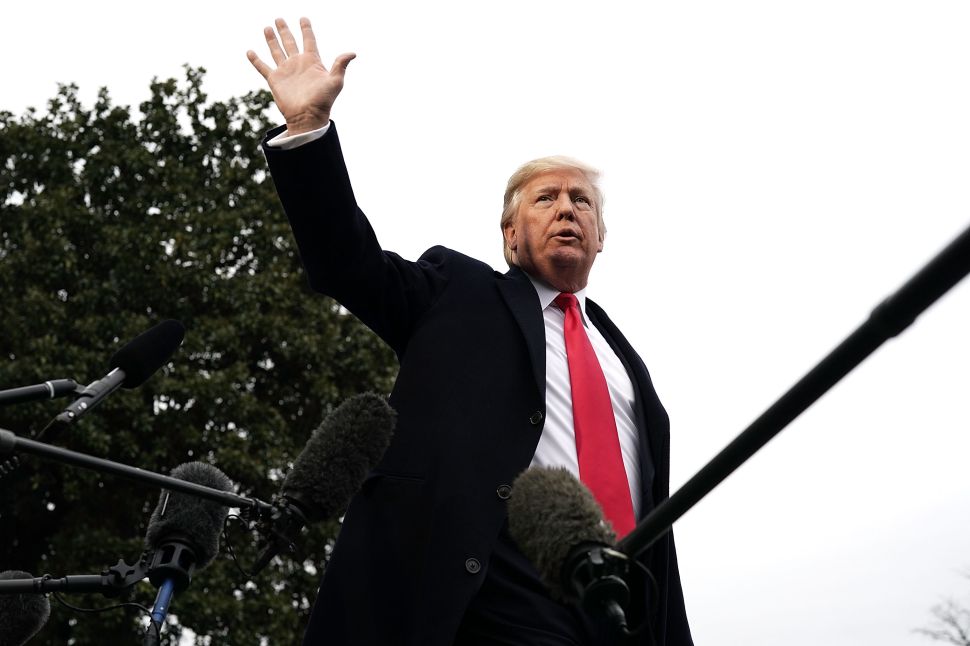 President Donald Trump slammed the FBI for its "disgraceful documents" related to Hillary Clinton's email investigation while en route to the agency's training academy in Quantico, Va.
"It's a shame what's happened with the FBI, but we're going to rebuild the FBI. It'll be bigger and better than ever," the president told reporters before boarding Marine One on Friday morning. "It's a very sad thing to watch. I will tell you that."
Trump's remarks follow recent reports that federal agents aiding Special Counsel Robert Mueller's Russia investigation sent disparaging text messages about the president's fitness to serve. Roughly an hour later, Trump appeared at the academy's graduation ceremony alongside FBI Director Christoper Wray and Attorney General Jeff Sessions.
"These are great, great people. These are really heroes for all of us," said Trump before delivering a hardline speech castigating illegal immigration, terrorism and sanctuary cities.
"We believe criminals who kill police officers should get the death penalty," the president asserted to applause. "Our cities should not be sanctuaries for criminals."
Though Trump's theatrics have exacerbated already high tensions between the White House and the FBI, the two branches have common interests in expanding the agency's power. If a president chooses the authoritarian route to law and order, the FBI will surely be one of the greatest beneficiaries.