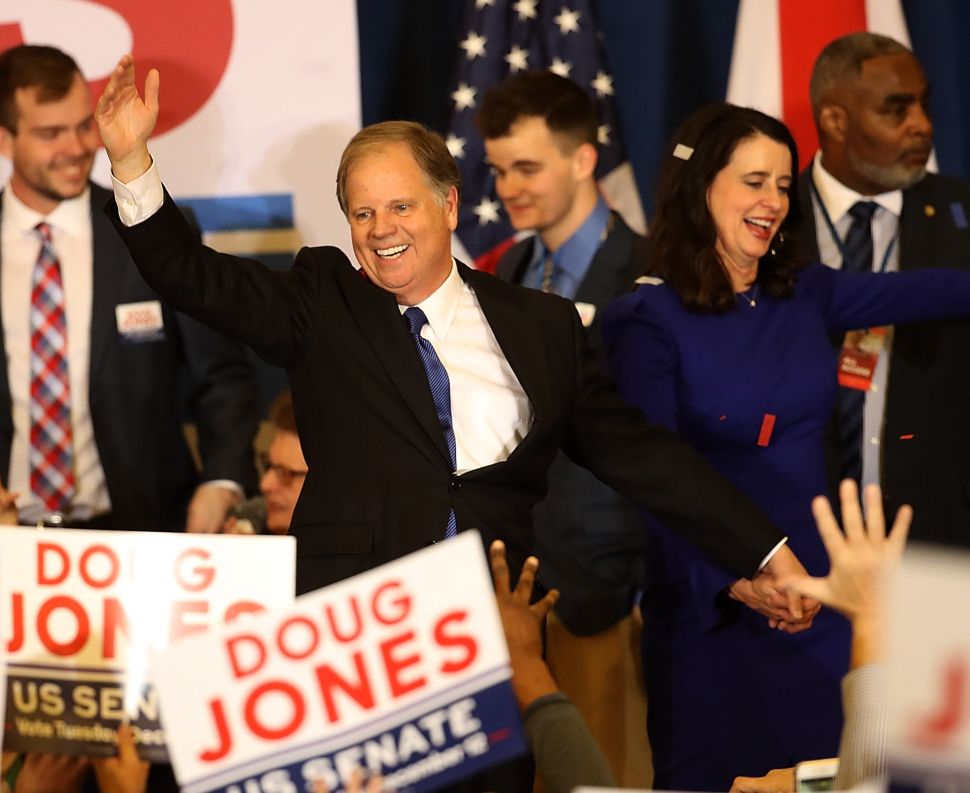 Hollywood has taken to Twitter to come out in support of Doug Jones after his surprising victory in the Alabama Senate race against Roy Moore. Captain America himself Chris Evans was joined on the social media platform by other A-listers such as Billy Crystal and Jessica Chastain to celebrate the first Democratic Senate win in the red state in 25 years.
On Tuesday night, the Associated Press had determined that Jones would win a tight race with 49.6 percent of the vote to Moore's 48.8 percent, despite the latter receiving President Trump's endorsement amid an ongoing sexual misconduct accusations.
The Twitter reactions came from an eclectic group of celebs that also included Will and Grace star Debra Messing, Silicon Valley star Kumail Nanjiani and even former vice president Joe Biden. Even Trump took to Twitter to congratulate Jones on his upset victory.
Moore has consistently denied the allegations of sexual misconduct that have come from nine women during his campaign. The accusers claimed he made unwanted sexual advances on them in the 1970s when he was in his 30s and many of them were teenagers. He has not been charged with any sort of crime related to these accusations.
Jones served as the United States Attorney for the Norther District of Alabama from 1997 to 2001. From that point, he worked in private practice until announcing his candidacy for the U.S. Senate special election in May 2017.
You can check out all of the Hollywood tweets below: