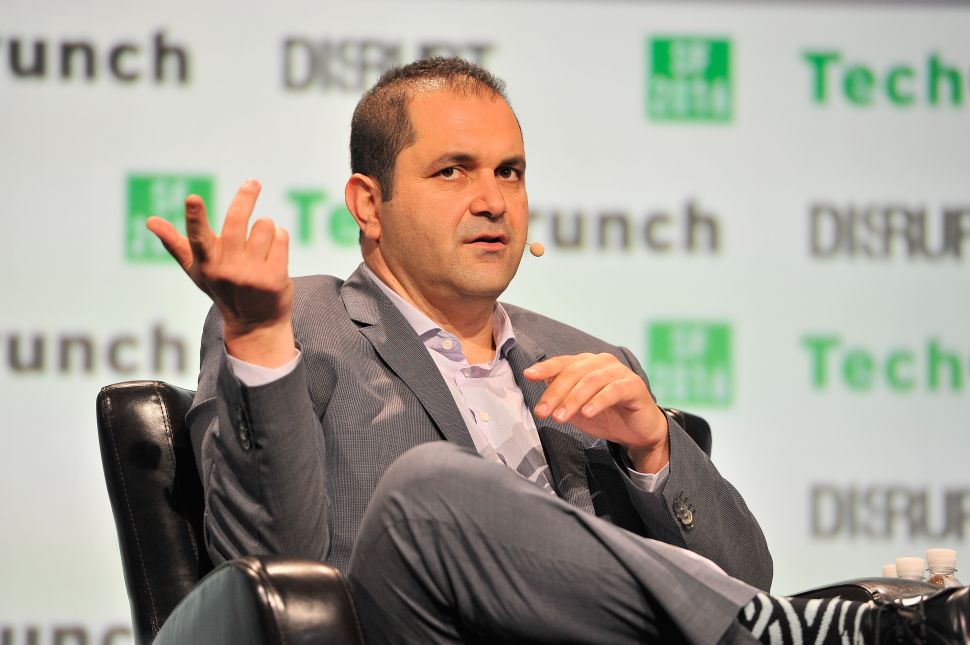 Shervin Pishevar, an early investor in Uber and co-founder of Virgin Hyperloop One, is taking a leave of absence from his venture capital firm, Sherpa Capital, and Virgin Hyperloop One, following multiple sexual harassment allegations against him and a murky lawsuit against a Republican-led public relations firm, CNBC reported. 
"As many of you have seen in recent news coverage, I filed a lawsuit last month against what I believe to be potential perpetrators of a smear campaign against me," he said in a statement to CNBC.
"We respect and support Shervin's decision to take a leave of absence while he pursues his rights under the law," a spokesperson for Sherpa Capital told Observer.
The spokesperson said Sherpa Capital is launching an internal review of company practice to ensure that no employees fall off professional and ethical standards.
In November, six women, including a few Uber employees, told Bloomberg that the 43-year-old venture capitalist had made unwanted sexual advances to them on multiple occasions, including at the 2014 Uber holiday party. Pishevar was a board observer of Uber at the time.
Pishevar was accused of inappropriately touching the legs of a female Uber executive and having pursued a romantic relationship with her for years. He denied the allegations of any wrongdoings at the Uber party.
In May, Pishevar was arrested in a London hotel on suspicion of rape, Forbes reported. Local police later released him with no charges for a lack of evidence to establish crime.
Earlier in November, Pishevar, a major donor to the Democratic Party, filed a lawsuit against a Republican-led public relations agency called Definers Public Affairs for defamation, alleging that the firm was responsible for setting him up in an incident involving a European prostitute and tying him to the Russian government, Recode reported.
Definers told Recode that Pishevar's allegations were false.
Although unrelated on the surface, the lawsuit silenced a few women who had agreed to speak to Bloomberg on record about his sexual misconduct, Bloomberg journalist Emily Chang said.
Pishevar is an investor in notable startups like Uber, Airbnb and Slack. Forbes ranks him the 92nd on its 2017 Midas List of top tech investors.