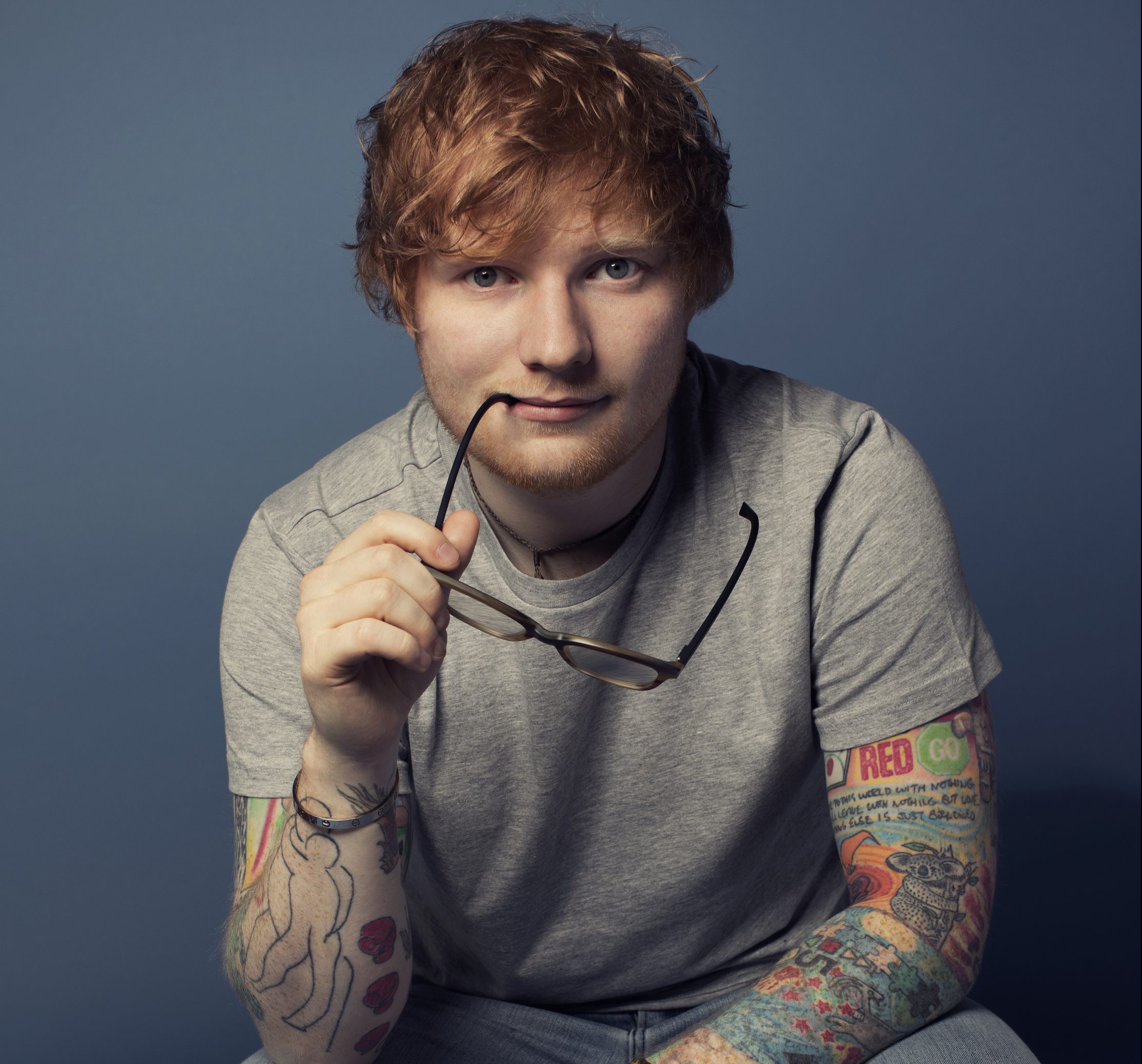 According to Atlantic Records, 2017 is the year of Ed Sheeran. In fact, his record label proclaimed via email: "2017 IS THE YEAR OF ED SHEERAN," which is a decidedly bold statement. After all, Lorde had what some might call the record of the year, with the poignant Melodrama. And even though Taylor Swift might not have a famous squad anymore, she did drop the oft-discussed Reputation at the tail end of '17. The "Bodak Yellow" rapper Cardi B made it all the way to number one on her red bottoms—although she still hasn't received the Louboutin endorsement deal she's been gunning for. Or, perhaps the year truly belonged to Gwen Stefani's boyfriend Blake Shelton, who was somehow named People's "Sexiest Man Alive," despite the fact that Armie Hammer is also very much alive. If we venture away from pop stars and into the realm of general celebrities, Prince Harry's brand new fiancée Meghan Markle certainly had an eventful year.
But still, the red-headed troubadour is certainly still in the running. After all, his song "Shape of You" was certainly inescapable, especially to anyone who spent time at boutique fitness classes. He cameoed on Game of Thrones, he grabbed a royal by the arm and convinced Lady Bird's Saoirse Ronan to give him a "Galway Grill" tattoo.
Did the Grammy-winner really have the best year ever? There's only one way to find out, by highlighting Sheeran's hits, misses and faux pas in 2017. 
Pro: "Shape of You" led Nielsen Music's 2017 mid-year album charts.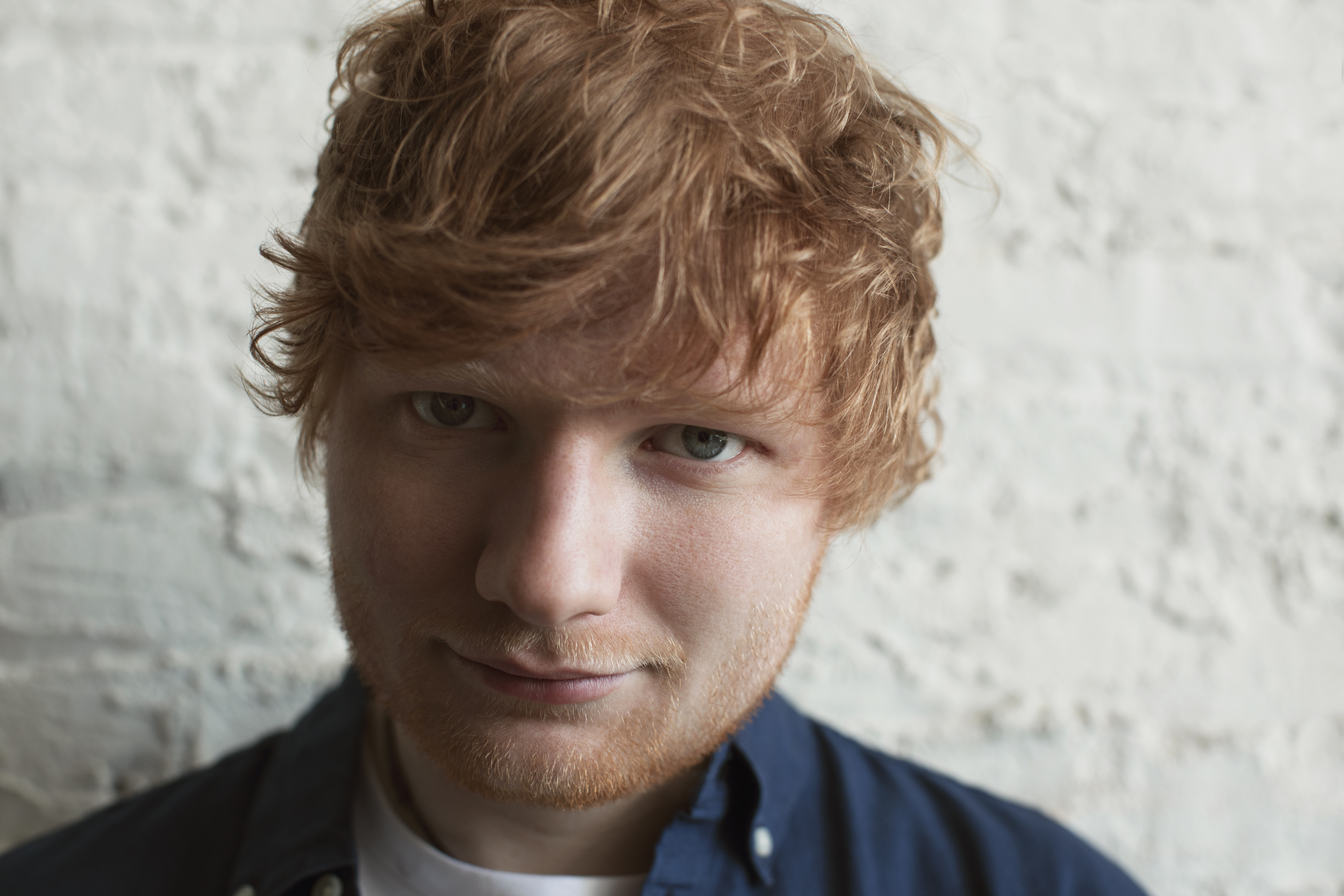 While it's been a while since I've heard the romantic refrain, "[t]he club isn't the best place to find a lover so the bar is where I go," perhaps it's because I haven't been working out enough. After all, the song came in at number one on Nielsen Music's mid-year album charts, followed only by Justin Bieber's remix of "Despacito." Despite not hearing "Shape of You" in a while, Sheeran's album ÷ (pronounced divide, because he's the new Prince) has continued to climb since its release at number one in March.
Pro: ÷ dominated Billboard.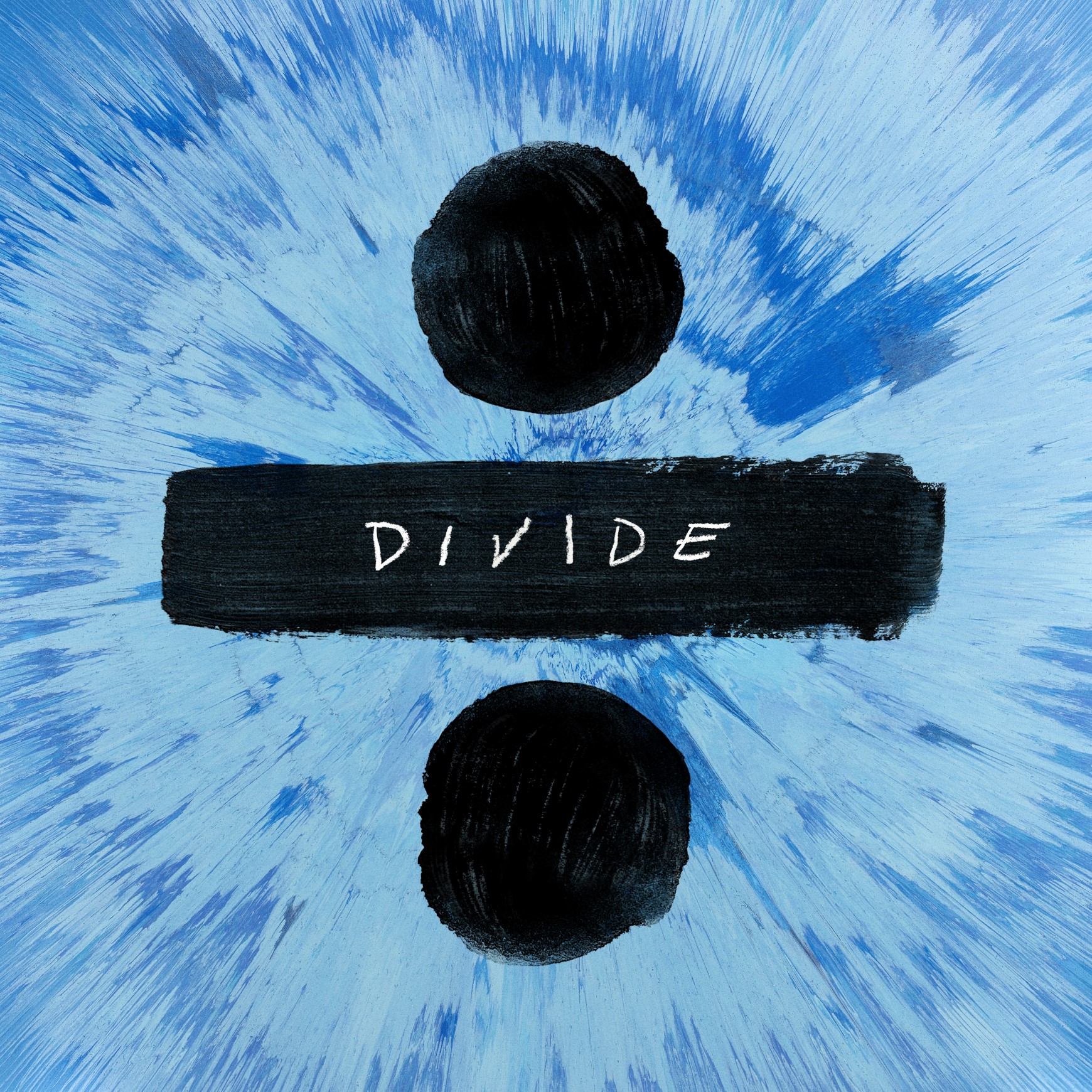 The man who looks like he wouldn't wear shoes in the college dining hall made his way onto 16 year-end Billboard charts, including top artist of the year. "Shape of You" even became the most played Spotify song of all time, dethroning Drake's "One Dance."
Pro: His upcoming stadium tour is stopping in America's biggest venues.
The only straight male member of Taylor Swift's squad is premiering his North American roadshow at the Rose Bowl in California. He's playing some of the most popular venues in the world, including the MetLife Stadium in New Jersey and the Mercedes-Benz Superdome in New Orleans.
Pro: Saoirse Ronan starred in his "Galway Girl" music video.
[youtube https://www.youtube.com/watch?v=87gWaABqGYs&w=600&h=315]
Before she starred in the best-reviewed movie of the year on Rotten Tomatoes as Lady Bird, the charming actress gave Sheeran a tattoo in a music video. Sure, Ronan jokingly wrote "Galway Grill" instead of "Galway Girl," but it's still not worse than his lion tat.
Pro/Con: Beyoncé went number one by his side.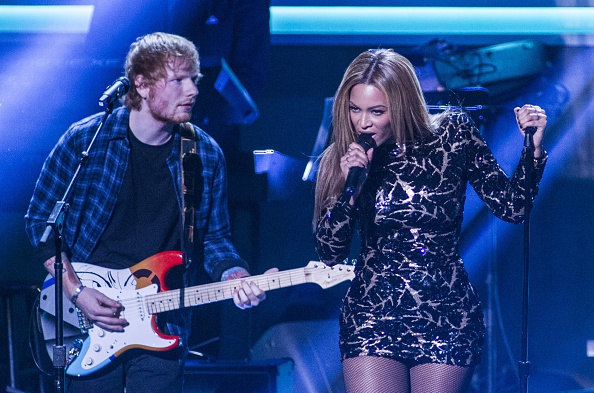 Thanks to his "Perfect" duet with Beyoncé, Sheeran's ÷ was the only album of the year to have two singles reach number one on Billboard; the other was "Shape of You," obviously. Apparently, Beyoncé couldn't make it to the top of her charts with her triumphant Lemonade and the catchy singles it created. Instead, the Chicken Soup for the Soul lyrics, "Now I know I have met an angel in person and she looks perfect," were all it took. Billboard confirmed that "Perfect" was her first number one in nine years, since "Single Ladies (Put a Ring on It)," and her sixth Hot 100 No. 1 as a soloist (she had four when she was with Destiny's Child, so perhaps a reunion is in store).
Con: The Grammy-winner appeared on Game of Thrones.
Sure, it was a blink and you'll miss it performance, but it's not every day a Swift squad member appears on the most popular show in the world. Of course, Sheeran's movie star moment received a bit of backlash on Twitter. In fact, he experienced so much cyberbullying he stopped tweeting after the episode.
Faux Pas: He had a regrettable royal run-in.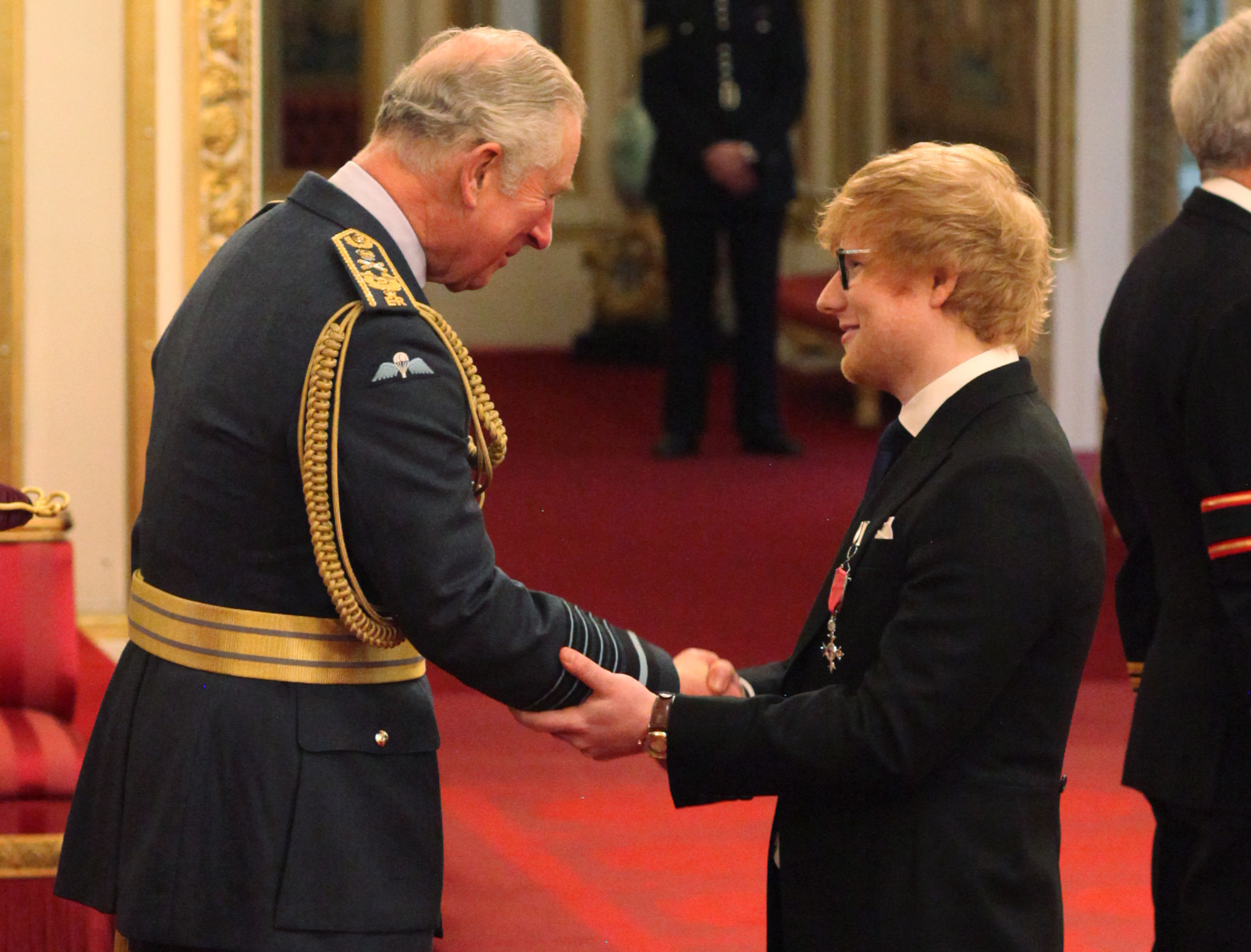 While Sheeran has brushed shoulders with members of the royal family many times before (he's partied with Princess Beatrice and Margot Robbie even confused him for Prince Harry), he made a major faux pas when he became an official Member of the Order of the British Empire. After Prince Charles awarded him with the honor, he grabbed his hand during the handshake, which is not allowed. At least when he met Queen Elizabeth he didn't manage to mess up too badly.
And the consensus is…
That's going to be a no for us. While the pros certainly add up, the Game of Thrones cameo and uncomfortable Prince Charles situation subtract points from the overall total. At least this year Sheeran wasn't mistaken for Prince Harry and he didn't get any more enormous tattoos of wildlife (although Fiona the hippo would certainly make a timely addition to his current chest piece).