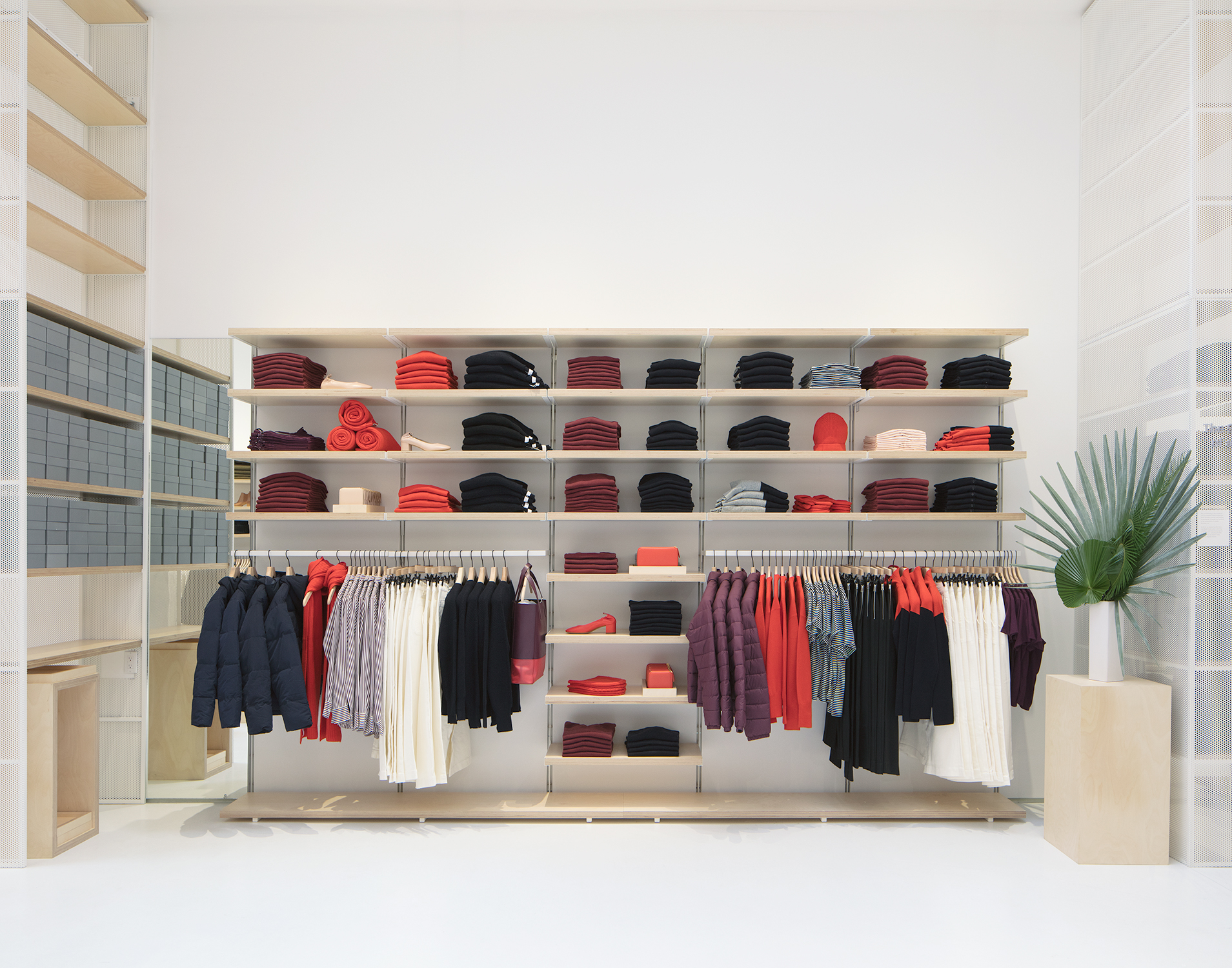 Everlane CEO Michael Preysman once said: "We are going to shut the company down before we go to physical retail." He's since backtracked on that statement—much to the joy of shoppers based in New York. The innovative brand, which was online-only until this past Saturday, December 2, just opened their first permanent brick-and-mortar store at 28 Prince Street.
So, why did Everlane decide to deviate from their very comfortable online perch? "Now more than ever, customers want to make connections and experience our product in person," Preysman told Observer. "Having a store means we can now interact face to face with our customers and hear direct feedback from them." So make sure you tell the Everlane sales associates how you really feel about the fabric of that sweater or how those pants actually fit your frame—Preysman would appreciate it.
But before you embark on the Everlane IRL experience, get familiar with these five features of the store.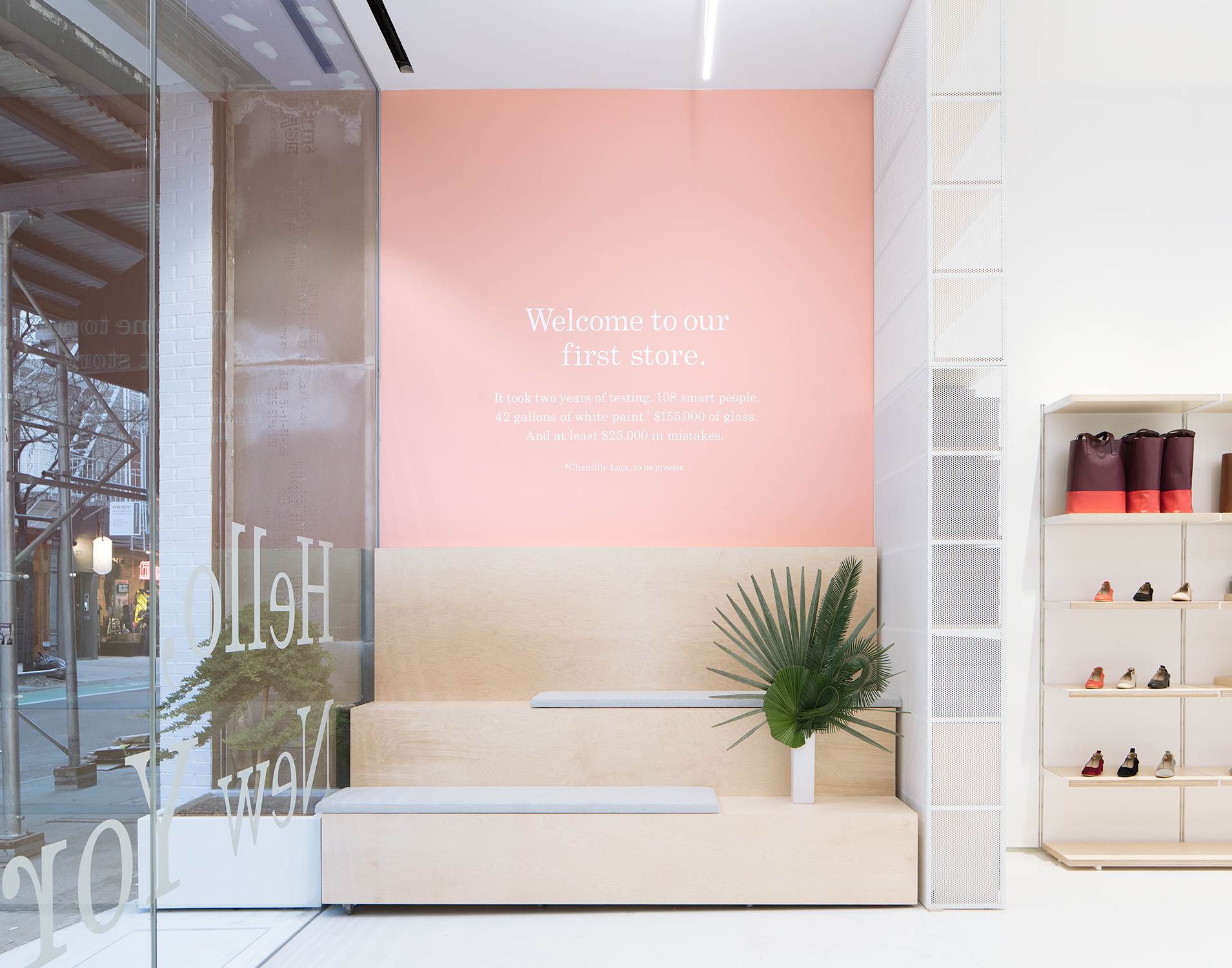 1. The spacious boutique will be updated weekly, just like the Everlane website.
While the racks of this Soho shop will always be stocked with tried and true Everlane classics (including that super comfortable Day Heel and the cool Wide Leg Cropped Pant), in addition to seasonal goodies (think cozy cashmere in the winter and breezy sundresses in the summer), there will be new additions on a weekly basis. Planning on popping into the store every Monday to check out the new wares? We don't blame you!
2.  You actually can't buy the jeans.
You can immediately purchase leather boots, cashmere sweaters, puffer jackets and simple t-shirts at this shop, but you won't be able to take home your denim purchases.
"With the continued success of denim, we are testing try-on only denim in store to keep our inventory controlled by keeping it through our online channel. Customers can still find their fit and order in store and will receive it in a few days after purchase," Preysman explained. Some things in life are worth the wait—Everlane's denim is definitely one of those things.
3. The brand anticipates that there will be pretty high traffic here.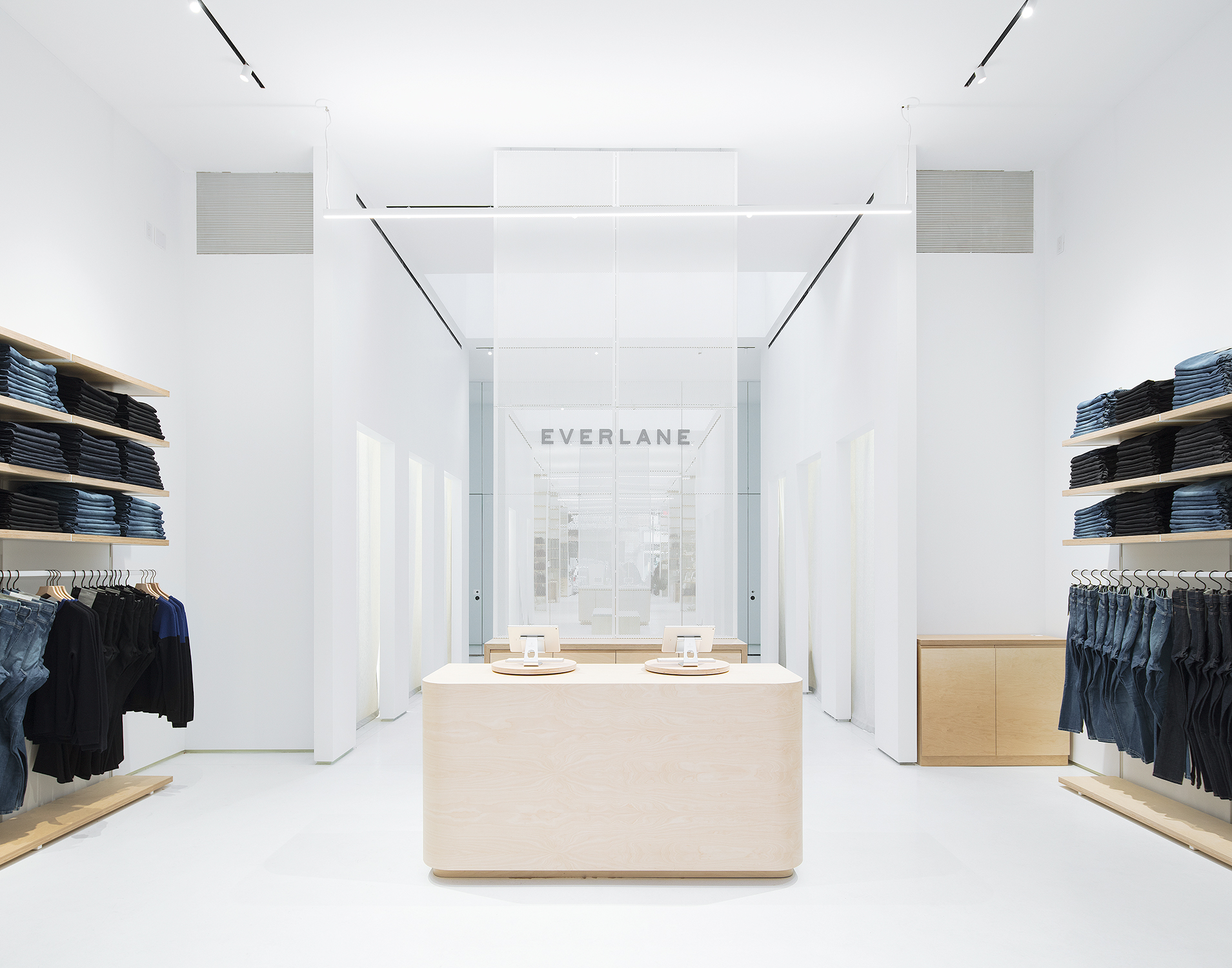 So they've prepared accordingly. When shoppers are ready to try on their haul, they will be given a buzzer, which will alert them when an empty fitting room is available. Checkout stations will be located all over the store and will be loaded with the credit card details of previous Everlane shoppers, allowing this boutique to be a relatively wait-free and wallet-free experience.
4. You can learn even more about the Everlane manufacturing process.
Though Everlane is always transparent about where and how their items are manufactured, they've taken it a step further in their first permanent boutique. To hear what's happening at the Los Angeles t-shirt factory, pick up the phone towards the back of the shop; while holding the perfect cotton t-shirt, you can hear exactly how it's made. Also, be sure to check out the postcards labeled China, Peru, Vietnam and Italy. Each of the cards provides information on the factories in those countries and what goes into the manufacturing process there.
5. This shop will have direct ties to the surrounding Soho neighborhood.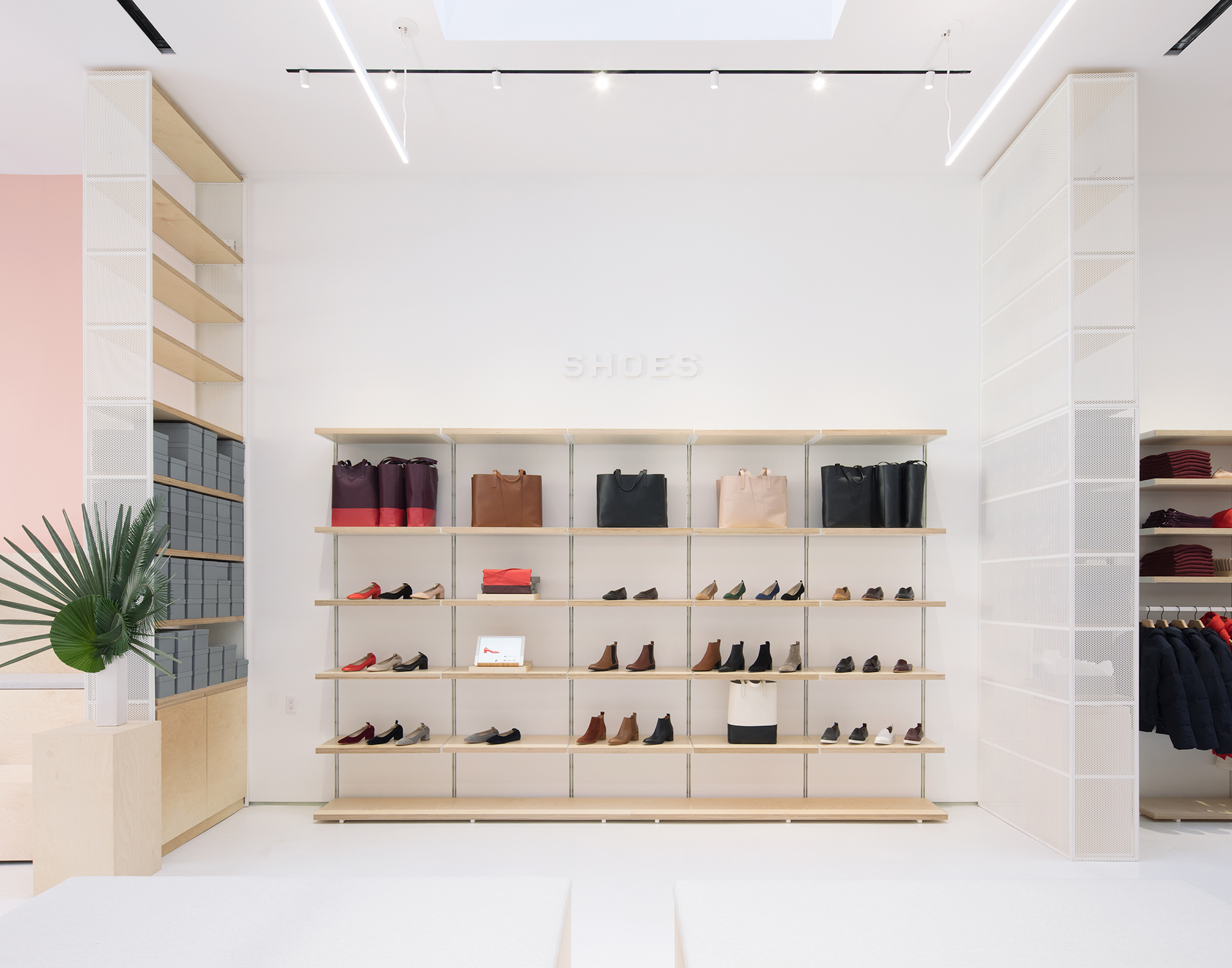 "We are putting community front and center at the store through the design and event programming. For launch, we are donating $5 from every custom '100% NYC' t-shirt and tote sold to the Lower East Side Girl's Club," Preysman said. He also shared that come 2018, Everlane will launch partnerships with local Manhattan business, host panels with NYC leaders and influencers and even provide moments of respite for busy New Yorkers, in the form of meditation classes.