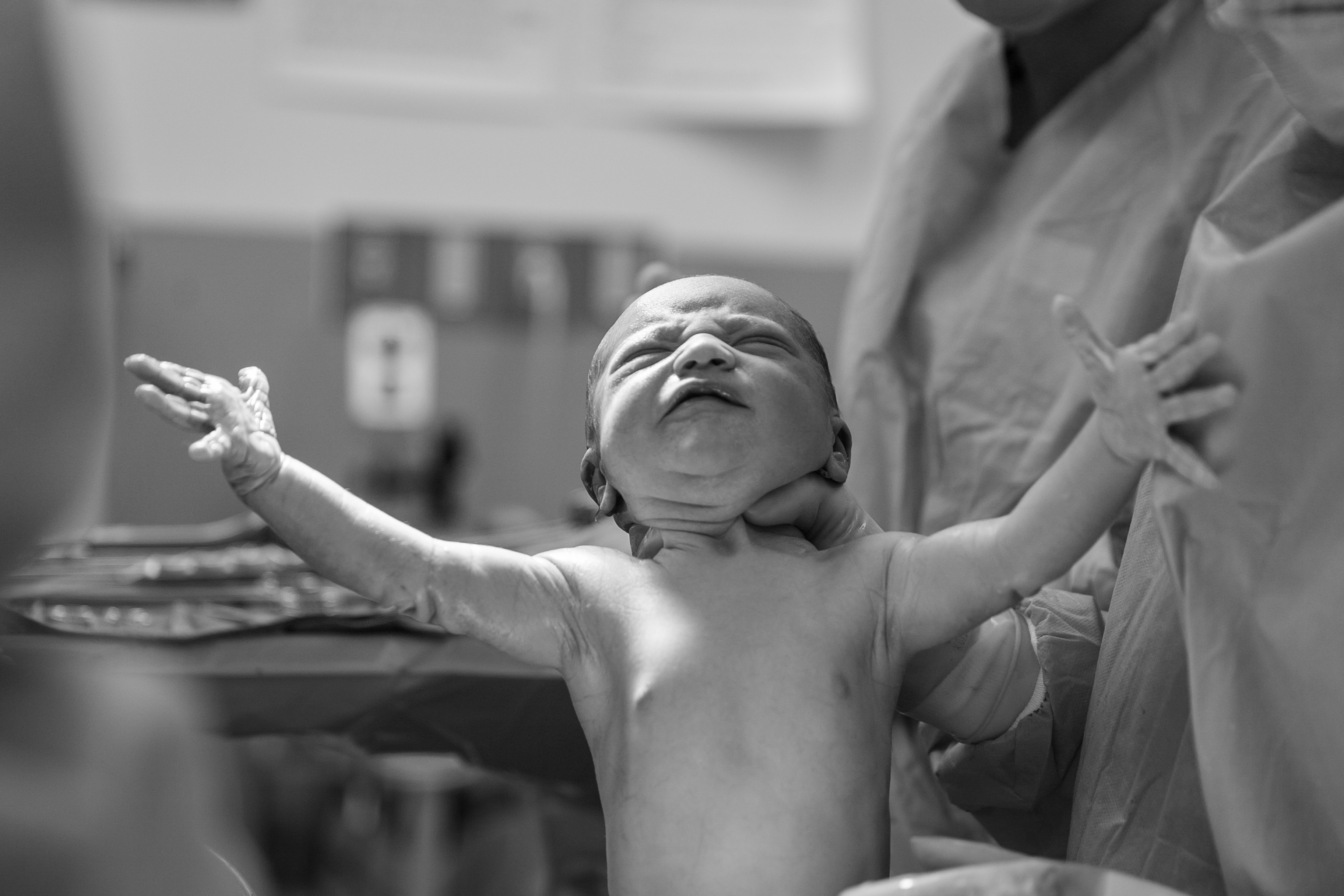 Yesterday morning, FDA Commissioner Scott Gottlieb M.D., addressed the House Committee on Energy and Commerce Hearing to reflect on the anniversary of the 21st Century Cures Act, and to update Congress on "implementing the provisions of this landmark legislation." As Chairman and CEO of Amicus Therapeutics, an American company that searches for cures for rare diseases, I have decades of experience with the often-frustrating process of obtaining approval to bring life-saving medications to the public.
So naturally, I have a business interest in what Commissioner Gottlieb had to say. But I also have a personal interest.
Earlier this year, my 20-year-old daughter Megan was honored as a special guest of President Donald Trump at an address to a Joint Session of Congress. President Trump stated that "An incredible young woman is with us this evening who should serve as an inspiration to us all." He was right.
Megan lives with Pompe Disease, a severe and debilitating muscle disorder. She requires a ventilator to breathe and a wheelchair to maneuver. Despite great challenges in even the simplest of daily tasks, Megan is a junior at Notre Dame and lives her life with a spirit and vigor that transcends her bodily weakness.
I stood next to Megan and applauded that night in late February with all of our nation's leaders. I shared the President's concern that the "slow and burdensome approval process at the FDA keeps too many advances, like the one that saved Megan, from reaching those in need." We had labored years earlier to develop a medicine that would save and improve Megan's life, and do the same for her brother Patrick and thousands of others living with Pompe. That treatment was approved by the FDA in 2006 based on a single pivotal clinical study in just 16 infants with Pompe. It was a great example of the FDA employing rigorous science but in a flexible manner, considering the patients' perspectives and the near certainty that without any treatment, children living with Pompe would suffer and die—and that time was of the essence.
In the decade since that approval of a new medicine for Pompe disease, however, the FDA has increasingly—and unnecessarily—raised the requirements for the approval of drugs for rare diseases. These unreasonable requirements drew the attention of the now FDA Commissioner Dr. Scott Gottlieb. Writing as a concerned citizen and physician in 2012 regarding the undue burdens placed on children in a clinical trial for a rare disease known as Hunter Syndrome, Dr. Gottlieb observed, "What these families experienced exemplified a broken and dysfunctional approach to drug trials, driven by an FDA culture poorly suited to serving the needs of the sickest patients."
Despite the implementation of new pathways and new tools signed into law in 2012 by President Barack Obama, much of the FDA had still shown a regrettable rigidity in the approval process for rare diseases. It was clear to many that there was no new "framework." Much of the leadership of FDA had not embraced the urgent need for flexibility in the drug review process for the rarest of diseases. They simply were not listening to the cries of patients and their families in desperate need of newer and better medicines, for whom time was the most valuable and limited asset. What the FDA needed was a science-driven, patient centric culture—and strong leadership.
In December of last year, President Obama signed into law the "21st Century Cures Act." This Act garnered strong bi-partisan support. Two principal pieces of this legislation have had a tremendous effect in shaping the perspectives of FDA leadership and advancing the interests of science and patients.
First, the Act requires that the FDA consider the perspectives of patients in evaluating a drug for approval. Second, the Act requires the FDA to consider "real world evidence," such as disease prevalence, data collected outside of clinical studies, and physician experience. This makes a tremendous difference, particularly for those with rare diseases, where it is often overwhelmingly difficult or even impossible to find sample sizes large enough to satisfy the formerly inflexible rules.
With the strong support of FDA leadership, there have very recently this year been several positive examples of FDA exercising needed flexibility in the review and approval of new medicines for rare diseases:
The FDA approved Brineura, the first drug that helps children with a subset of a rare neurodegenerative condition called Batten's disease. The FDA used data from a non-randomized, single-arm study in only 22 children and compared them to 42 untreated patients using real world evidence of their conditions. The agency approved the medicine because it showed that children who received it were less likely to lose the ability to walk compared to untreated patients.
The FDA approved a new use for Kalydeco, a drug that helps people with rare mutations of a gene that causes cystic fibrosis. This approval wasn't based on new pivotal clinical trials in patients, but rather on the results of a genetic test. This approval based on laboratory tests triples the number of mutations that may now be treated with this novel precision medicine. It is the future of genetic medicine.
An FDA Advisory Committee recommended approval of L-glutamine for the treatment of sickle cell disease. This recommendation was given despite the efficacy data being complicated by discontinuation rates observed during the course of the study. Traditional analyses would have doomed this medicine. Further exploration of the study data by FDA reviewers, however, showed a trend favoring the drug over the placebo. This study highlights the challenges of applying traditional statistical analyses in these complex, devastating diseases with small patient populations. It was a great science-based, patient centered outcome for those living with the devastations of sickle cell disease.
The FDA reversed its prior guidance requiring a third pivotal clinical study for a novel, precision medicine for Fabry disease, that my company had developed and which has been approved in Europe and elsewhere. It now has the potential to be approved years sooner for people living with Fabry.
FDA Commissioner Dr. Scott Gottlieb announced in testimony before the Senate Appropriations Committee several months ago a new "Medical Innovation Access Plan." Dr. Gottlieb noted that the FDA will soon issue new guidance "on the clinical evaluation of targeted therapies for rare disease subsets. This new policy will address the issue of targeted drugs, and how we simplify the development of drugs targeted to rare disorders that are driven by genetic variations, and where diseases all have a similar genetic fingerprint, even if they have a slightly different clinical expressions."
We have much more work ahead of us. Innovators, regulators, patients and clinicians must continue to collaborate to advance science. The 30 million Americans who live with a rare disease—most of them children—face enormous unmet medical needs. In advancing medicines to extend and enhance their lives, we must beat time as much as we must beat nature.
I believe that a new regulatory framework is emerging and that regulatory science at the FDA is now advancing with medical technologies. Patient voices are being heard, and in many cases proactively sought. Dr. Gottlieb's leadership and a new culture of science-driven, patient centric medicine throughout the FDA is taking hold. There is now more than ever a hope that, indeed, there may be many more miracles, like the one that saved Megan.
John Crowley is the CEO of Amicus Therapeutics. His race to develop a cure for his kids' Pompe Disease was portrayed in the major motion picture Extraordinary Measures.