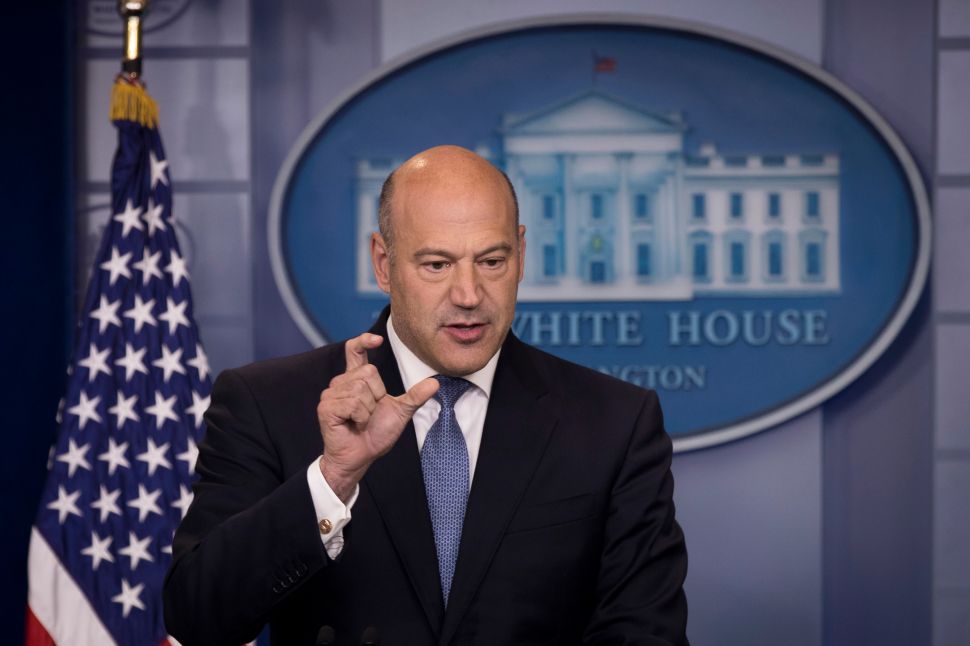 President Donald Trump's chief economist Gary Cohn reaffirmed his loyalty to the White House after overseeing a $1.5 trillion massive overhaul of the U.S. tax system.
"It's a once in a lifetime opportunity," Cohn said during an Axios interview, citing upcoming opportunities to reform welfare and pass an infrastructure bill. "I'm staying."
Cohn's remarks follow reports that he planned on resigning from the Trump administration. Though he and Trump worked closely together on economic reform, Cohn publicly distanced himself from the White House after the president blamed "both sides" for the racial violence that erupted in Charlottesville, Virginia this past summer. The president reportedly dropped Cohn's name from consideration to chair the Federal Reserve, but later re-embraced his advisor in the GOP's fight to pass tax reform.
A number of senior White House officials are expected to depart the White House at the one-year mark of Trump's first term. Dina Powell, Trump's deputy national security advisor, announced her plans to leave the administration in January.
Cohn's victory with shepherding tax reform delivers Trump his first legislative victory in a year marred by scandal. Emboldened and legitimized, the former Goldman Sachs president is in a unique position to leverage his gains and architect policy, subverting criticisms of his superior into demonstrations of principle.