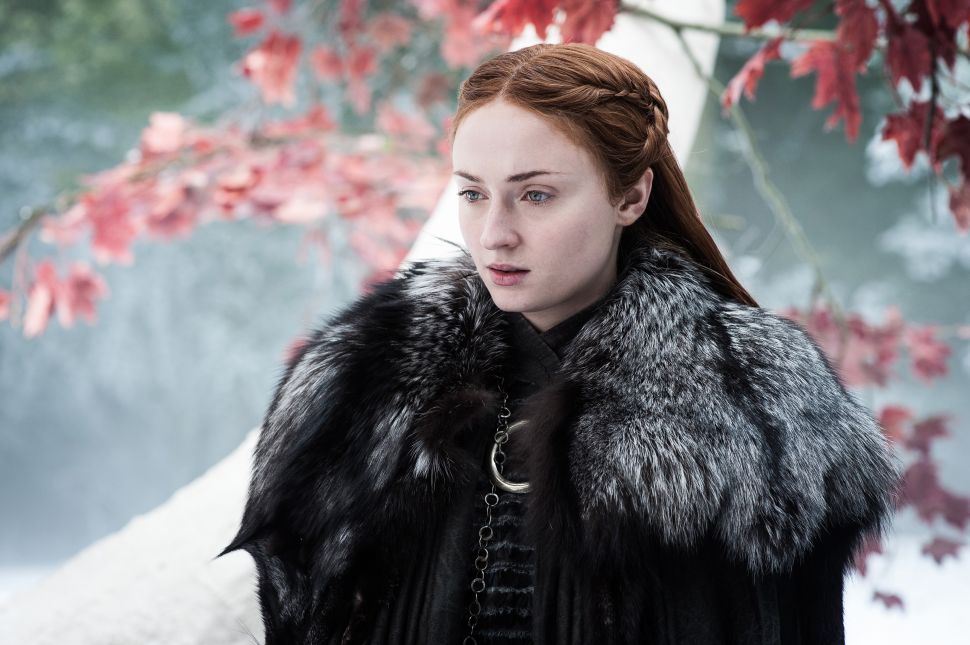 As was expected, Game of Thrones wont return to the airwaves for its eighth and final season until 2019. At least, that's what one of the show's stars says.
HBO has not yet announced an official return date, but rumors have long suggested that audiences will have to wait more than a year, a notion Sophie Turner seemed to confirm in a recent interview with Variety.
"Yeah, I'm really excited. Game of Thrones comes out in 2019," she told the outlet. That long without Thrones in our lives? Someone get me some milk of the poppy.
The final season of Game of Thrones will feature six near feature length episodes with budgets of upwards of $15 million per piece. For comparison, the budget for this year's stellar Wolverine send-off Logan was $97 million, per Box Office Mojo, and season eight of Game of Thrones will cost at least $90 million. That's got to have fans excited.
The main reason why the series will have such a long layoff is that showrunners David Benioff and Dan Weiss want to take extra time to ensure that Game of Thrones delivers in its home stretch. Rumors are that the final season includes quite a few blockbuster action set pieces and battles, so Benioff and Weiss need ample opportunity to make it as epic as possible. We won't fault the creatives for taking their time to get it right and stick the landing.
If former Khal Drogo actor and current Aquaman Jason Momoa's recent set visit is anything to go off of, the strategy is working. Momoa said season eight is "going to be the greatest thing that's ever aired on TV. It's going to be unbelievable. It's going to fuck up a lot of people."
So what can fans expect when Thrones finally does return? The specifics remain to be seen, but Turner teased a bit of Sansa's storyline to come.
"This season, there's a new threat, and all of a sudden she finds herself somewhat back in the deep end. And without Littlefinger, it's a test for her of whether she can get through it … This season is more a passionate fight for her than a political, manipulative kind of fight."
We assume the new threat is some combination of the marching White Walker army and Cersei's Lannister force. Neither is an ideal opponent. With filming expected to run until summer 2018, fans can expect Game of Thrones to return sometime around spring 2019.