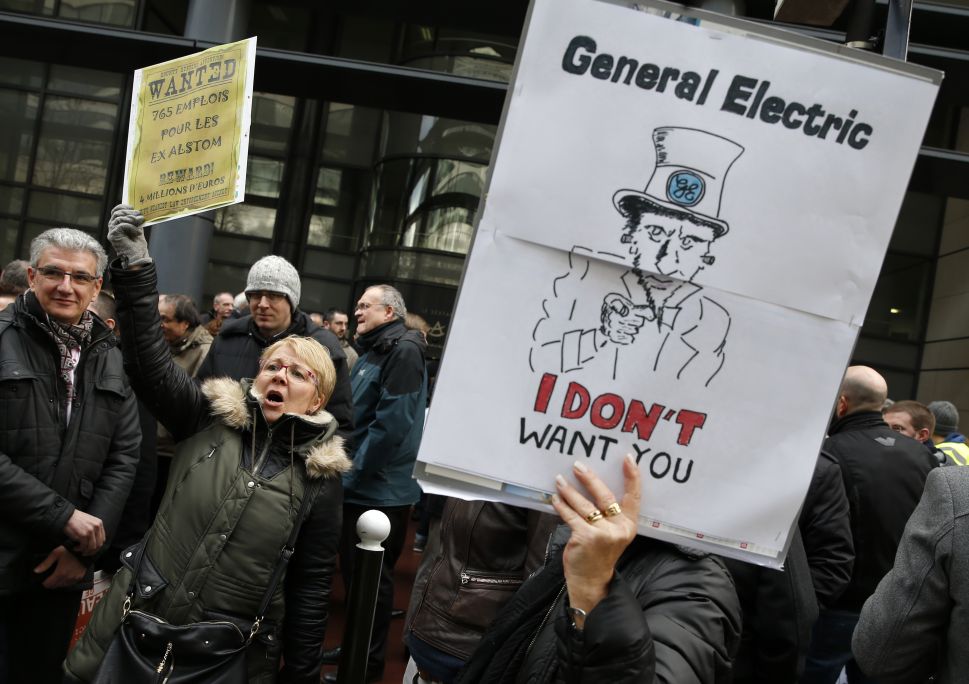 General Electric, the 125-year-old American company founded by Thomas Edison, announced Thursday that is plans to cut 12,000 jobs in its power division as a drastic cost reduction move to reboot the company's troubled financials, The Wall Street Journal first reported.
That's about 18 percent of GE power division's workforce and 4 percent of GE's total global headcount. Most of the layoffs will affect factories outside the U.S.; about 6,000 positions will be eliminated from factories in France, Germany and Switzerland, the Journal reported.
"This decision was painful but necessary for GE Power to respond to the disruption in the power market, which is driving significantly lower volumes in products and services," Russell Stokes, CEO of GE Power, said in a statement.
The layoff comes at a time when the domestic job market is the strongest it's been in 17 years. The latest job report released by the Department of Labor on Friday shows that the U.S. added 228,000 jobs in November. The national unemployment rate held steady at 4.1 percent, the lowest since 2000.
On the surface, the General Electric layoff is a direct consequence of GE's misguided acquisition of France's Alstom in 2015, under the reign of former CEO Jeff Immelt. The acquisition brought in thousands of jobs and almost doubled GE's coal and gas-fueled power plants. GE generates 30 percent of the world's electricity, but the acquisition proved to be a catalyst for overcapacity as renewable energy has increasingly made coal and gas obsolete.
Bloomberg said that GE expanded the power business "at just about the worst time possible." 
The job cut also seems inevitable as GE looks to reduce costs by $3.5 billion by the end of 2018. GE's latest quarterly earnings fell short of Wall Street expectations by almost half. Cash flow from operating activities fell 78 percent from a year ago, to $4.1 billion, which CEO John Flannery called "horrible" in an October interview with CNBC.
Flannery, who took office in August, told CNBC that "everything in the company has been up for examination." Last month, Flannery slashed the company's dividend by half, the second time GE did so since the Great Depression, CNN Money reported.
GE's stock price has plummeted by 44 percent in 2017 so far, the worst in the Dow Jones index.