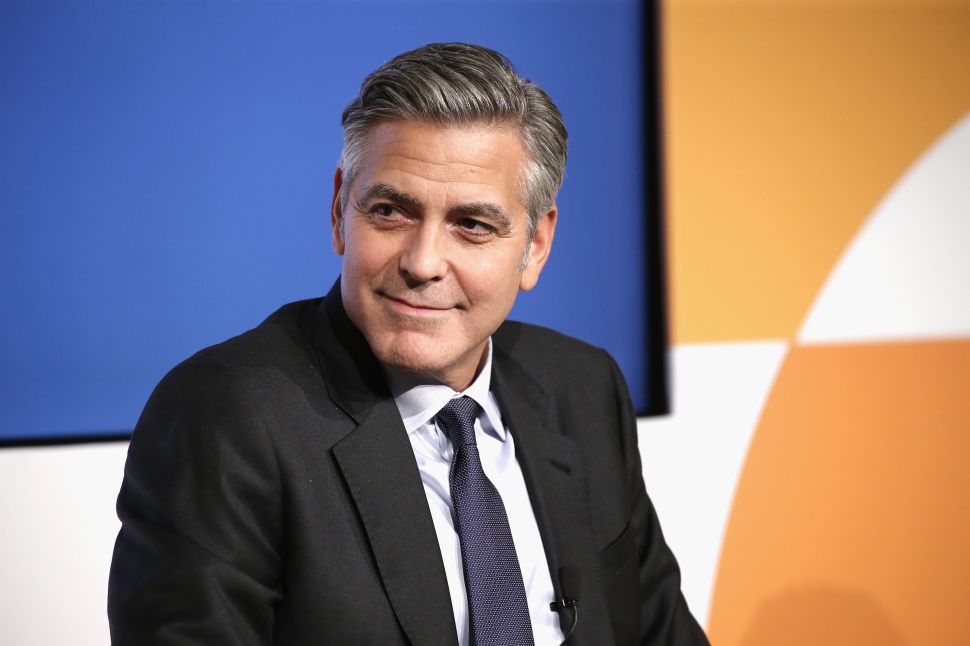 George Clooney is considered Hollywood's gold standard. He successfully transitioned from a massively popular TV show to the big screen, he's got throwback leading man good looks and charm and, on top of all that, he's talented. Two Academy Award wins, four other Oscars nominations and a string of box office hits (just not when he's directing)? Doesn't get much better than that. But Clooney hasn't let any of that success go to head. In fact, a recent story making the rounds suggests he may be the most altruistic man in show business.
Entertainment businessman and close Clooney friend Rande Gerber spoke about the A-lister-s unparalleled generosity during a recent interview on MSNBC's Headliners, per TheWrap. According to him, Clooney gifted 14 of his friends with $1 million in cash and paid their taxes for a year.
How do we get into Clooney's inner circle?
"There's a group of guys we call 'The Boys,'" Gerber said. "George had called me and 'The Boys' and said, 'Hey, mark September 27th, 2013, on your calendar. Everyone's going to come to my house for dinner.'"
As Gerber tells it, when they all arrived, their were 14 black luggage backs at each seat at the table.
"George begins to say, 'Listen, I want you guys to know how much you've meant to me and how much you mean to me in my life," Geber said. "I came to L.A., I slept on your couch. I'm so fortunate in my life to have all of you and I couldn't be where I am today without all of you. So, it was really important to me that while we're still all here together, that I give back. So I want you all to open your suitcases.'"
"We open it up, and it's a million dollars in $20 bills," Gerber said. "Every one of us – 14 of us – got a million dollars. Every single one of us. We're in shock. Like, what is this? He goes, 'I know we've all been through some hard times, some of you are still going through it. You don't have to worry about your kids, you don't have to worry about, you know, school, you don't have to worry about paying your mortgage.'"
Gerber noted that some of Clooney's friends at the time were struggling financially and this gift went above and beyond to help them out. He said he attempted to refuse the gift, but that Clooney said if he didn't take it then "nobody gets it." Gerder said he accepted it and donated the money to charity.
"This is who George is," Gerber said. "That was September 27th, 2013. Now September 27th, 2014, he marries Amal. Now that's good karma right there."
So, yeah, Clooney maintains his hold on the gold standard reputation.