Geraldo and Erica Rivera reportedly bought a house in Shaker Heights. Click through to peek inside.
Sylvain Gaboury/PMC
A marble foyer leads into the house.
Trulia
The formal dining room.
Trulia
The Riveras sold their Upper East Side apartment earlier this year.
Trulia
There's an indoor pool on the lower level.
Trulia
One of the six bedrooms.
Trulia
It's on a 1.4-acre property.
Trulia
There's a wood-burning fireplace.
Trulia
The eat-in kitchen.
Trulia
Earlier this year, oft-controversial Fox News correspondent Geraldo Rivera announced he was planning on moving to Ohio full time.
Rivera and his wife, Erica, have now officially made the transition, as they purchased a 1.4-acre property in the Shaker Heights neighborhood.
The couple paid $2.8 million for the six-bedroom, seven-bathroom home in Erica's hometown, late this summer, per Variety. However, according to public records, the home is listed as having sold again in September, just one month later, for a mere $1.9 million. It's possible the Riveras changed their minds and flipped the house, or perhaps it was the Riveras' sale that went through later.
We can't imagine the Riveras already tired of the massive home, which includes a dramatic marble-floored foyer, adorned with a crystal chandelier, that leads into the 7,870-square-foot house. A circular staircase leads to the second floor, which is composed of six bedrooms, including the master suite with double bathrooms and a private sitting room.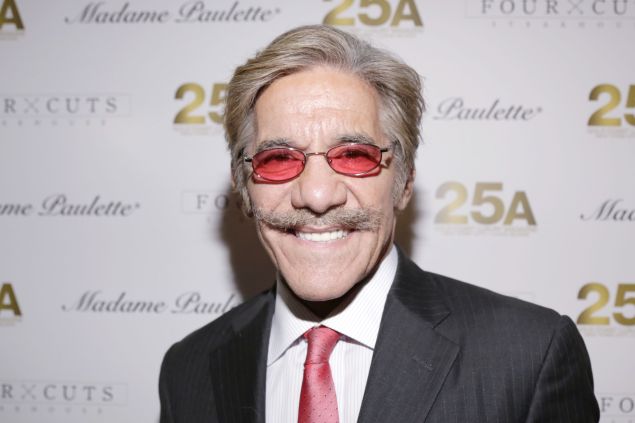 The gourmet kitchen, with sleek new appliances, is on the first floor and there's a two-room formal dining room, as well as a library with a fireplace. The family room contains a bar, and there's a full wine cellar. The lower level is centered around the indoor pool area, accented by a sauna, changing rooms and club room.
In preparation for the move, the Riveras parted ways with their Upper East Side apartment at 45 East 89th Street, which sold for $6.1 million.
Rivera was recently caught in the midst of a controversy when he posted a series of tweets about the firing of former NBC anchor Matt Lauer; the Fox News correspondent subsequently apologized. Shortly thereafter, a video from 1991 reemerged in which Bette Midler speaks with Barbara Walters, and said that Rivera and his producer drugged and groped her in a bathroom in the 1970s; Rivera later tweeted an apology to the actress.