Gerard Butler's unique New York abode is on the market. Click through to see inside the customized space.
Private Client Realty
The duplex occupies the top two floors of 139 West 19th Street.
Private Client Realty
Butler bought the co-op back in 2004.
Private Client Realty
The renovation took four years.
Private Client Realty
It's listed for a touch under $6 million
Private Client Realty
There's even a glittering chandelier in the kitchen.
Private Client Realty
The screening room is the focus of the apartment.
Private Client Realty
After 13 years of ownership, Gerard Butler is preparing to part with his customized Chelsea loft.
The Scottish actor bought the two-bedroom, 2.5-bath co-op in New York for $2.58 million in 2004, and proceeded to embark on a gut renovation that ended up taking quite a bit longer than he expected—four years, to be exact.
Butler turned to architect Alexander Gorlin for his rather eclectic vision for the space at 139 West 19th Street, which is now on the market for $5.995 million.
Butler "brought in [Gorlin] to reimagine the space and open the whole place up," listing broker Kevin Sneddon, the CEO of Private Client Realty, told Observer. "It was a four-bedroom, now it's a two-bedroom, with this grand open space. Then he brought in a Hollywood set designer." Butler hired Elvis Restaino to put a theatrical spin on the loft, which is exactly what he did.
The set designer added 11-foot-tall mahogany doors and a ceiling fresco in the foyer, as well as columns that support limestone lions amidst a surplus of sparkling crystal chandeliers. "It looks like a Hollywood set," Sneddon added. "It's what my client calls 'modern vintage.'"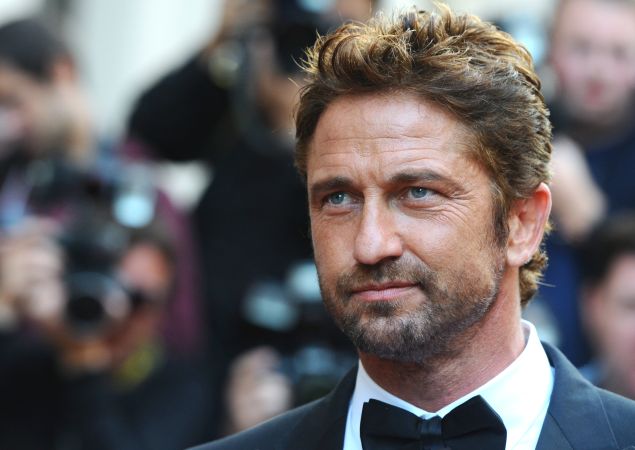 The 3,150-square-foot duplex was subsequently featured in Architectural Digest, because what's the point of a four-year renovation if it isn't featured on a glossy cover?
The kitchen is open to a dining area is currently furnished with a "medieval style" wood and iron table, while the living room is situated around a brick-framed window. There's also a home theater, with Indian columns framing the screen and wooden arch supports.  The décor is "definitely his personality," Sneddon said. "His fingerprints are all over it!"
A guest bedroom with a full bathroom, as well as an office, was carved out of the raw loft space on the first level. The master suite occupies the second floor, which also provides access to the 1,200-square-foot private roof deck.
"It's sort of a bachelor pad feel," Sneddon admitted. "It's for someone who appreciates this rustic loft feel, and the really cool, Hollywood art design aesthetic—I've actually found the appeal is actually more universal than I imagined."
As for why Butler is parting ways with his longtime loft? "He's personally very attached to it," Sneddon explained, but, "he thought he'd spend more time in New York than he does. He said, 'I just don't use it enough, and I think I need to part with it.'"