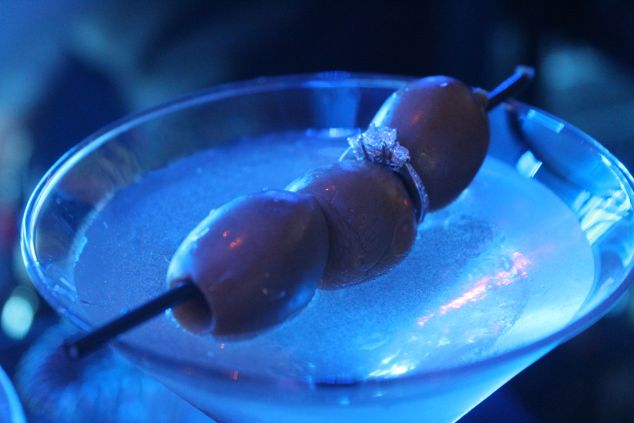 You've read about it more times than you can count: there's a new spending trend. Millennials don't care about collecting material possessions like their parents and grandparents did in years before, they splurge on experiences, shelling out for fleeting, instagram-worthy events, rather than accumulating more and more stuff. So for those who prize momentary luxury over material goods, what's more lavish—or ephemeral—than a meal made from the most extravagant ingredients? These following food and drink items are united by one guiding principle: only buy gold if you're going to eat it.
If you're just visiting Dubai for the length of a lunch break, but want to squeeze in the most extravagantly Dubai experience around, stop into Plato's at the Atlantis the Palm where you can order a 24-carat gold beverage. The Yellow Gold Tea they serve is from Singapore's TWG tea company, which enshrines each tea bud in 24-karat gold. Once reserved for Chinese emperors, and grown on only one hillside in Sichuan province, the yellow gold tea is harvested on one day of the year, using golden scissors, cutting only the yellow tea buds at the top of the plant. The price tag is AED 180 ($50) per pot.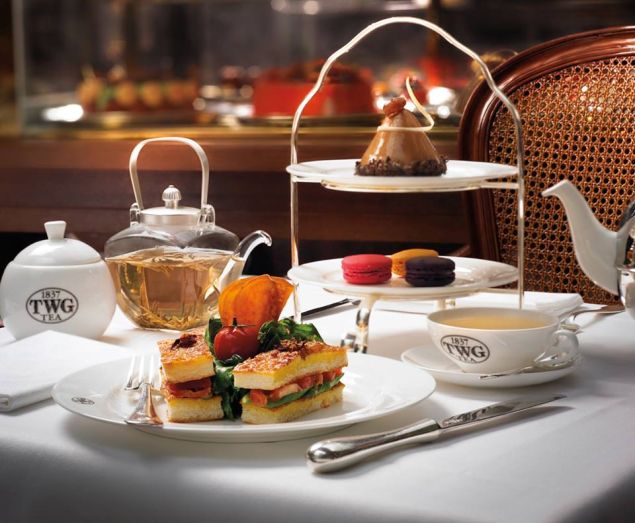 Speaking of gold, how about a tequila Popsicle with frozen gold flakes inside, served at Marquis Los Cabos. The Popsicle is made with Premium Clase Azul Tequila—along with pure gold leaf—resulting in the most luxe ice pop around. (The hotel lists the price as available upon request; but it will reportedly cost you a cool grand. And don't forget to order in advance; they require a minimum of 15-days notice.)
In Las Vegas, the SW Steakhouse recently launched its Louis XIII Grand Gold Bar for $100. Inspired by one of the most treasured spirits in the world, Louis XIII cognac, the Louis XIII Gold Bar is an ultra-extravagant candy bar combining Valrhona Caraibe dark chocolate ganache with praline crunch and Louis XIII caramel. The bar is enrobed in edible 23K gold and presented with a disc of Louis XIII caramel ice cream. Crafted by the House of Remy Martin, the prized cognac is made using white grapes from the Grande Champagne territory—the finest cru in Cognac, France. Louis XIII is considered one of the rarest and most prestigious cognacs in the world, due to its use of highest quality eaux-de-vie, it's long aging time (at least 40 years) and its limited supply. The dessert is presented tableside in a custom-made presentation box inspired by SW's luxe interior design.
You don't have to travel to one of the world's destinations of excess to indulge in this one. Sugar Factory is offering their gold-coated dark chocolate truffles melted table-side and served with gold chocolate nuggets, gold and chocolate truffles, gold-dusted gummi bears, chocolate gold studded strawberries, gold leaf chocolate cupcakes, gold dusted homemade chocolate bars and any toppings of your choice. The dish is presented with a bottle of Dom Perignon and a glass of Hardy Noces d'Or 50-year Cognac.  Called "Chocolate Gold," you can drop $1,000 on this delish dessert at any of Sugar Factory's U.S. locations, including the Fashion Show Mall in Las Vegas, Barclays Center in Brooklyn, Union Square in Washington, D.C. and McCarran International Airport.
And in seaside La Jolla, Red O Taste of Mexico is shaking up an ultra-luxe Margarita made from El Tesoro Añejo Tequila, Mandarin Napoleon, fresh lime and agave, served with red citrus salt, a shot of El Tesoro Paradiso and a gold dusted dried pineapple slice for $50 a pop.
But if gold is too metallic for your tastes, there are plenty of other sumptuous food and drink offerings topped with unusually decadent details for you to enjoy. New York's Algonquin Hotel offers a $10,000 martini, poured into a glass that contains a diamond at the bottom. But beware—they require 72 hours notice since they work with a jeweler in the Diamond District.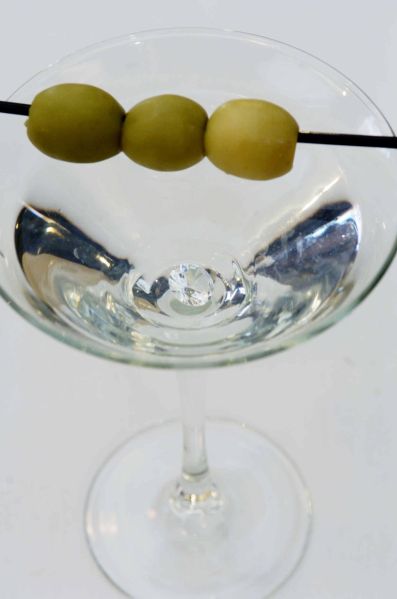 Innovative Dining Group's (IDG) Sushi Roku in Las Vegas will happily serve High Rollers two sushi rolls for a mere $250. Both rolls feature tempura-fried lobster tail sautéed in sweet miso sauce, rolled with asparagus, rice and soy paper. One roll is topped with Spanish Blue fin toro, then premium caviar that costs $1000 per ounce.  The other roll is topped with seared wagyu imported from Japan and shaved truffle that costs $1,000 per pound.
Holsteins Shakes and Buns puts their own spin on opulence with the Billionaire Burger. Made with either Kobe or Akashi wagyu beef (depending on if you're dining in Vegas or Portland), both burgers are topped with foie gras, port onion marmalade, frisee and truffle mayo.
In Chicago, culinary brewery Moody Tongue has infused a pilsner with black truffles from Australia. Brew master Jared Rouben suggests serving this beer between 42 and 48 degrees in a champagne flute. "Let the beer sit throughout your meal and you will find that it continues to evolve in your glass."  A 22 oz. bottle of the beer goes for$120, and is available  at retailers across the country.
Judy Mandell writes regularly for Observer and also contributes to The Washington Post, The Los Angeles Times and the AARP Outlets.