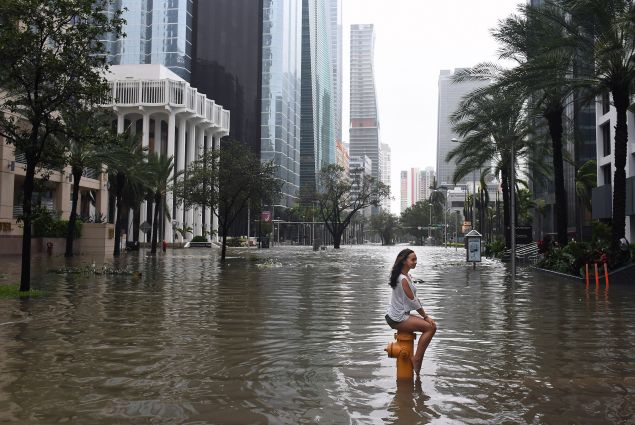 Google isn't interested in President Donald Trump.
This morning the company released its annual year-end roundup of search trends, and while Melania Trump is featured the Commander in Chief is nowhere to be found. Instead the list is filled with searches related to natural disasters, sexual harassment, celebrity deaths and "How to" questions.
Here's a look at what America Googled in 2017:
Top Searches
1 Hurricane Irma
2 Matt Lauer
3 Tom Petty
4 Super Bowl
5 Las Vegas shooting
6 Mayweather vs McGregor fight
7 Solar eclipse
8 Hurricane Harvey
9 Aaron Hernandez
10 Fidget spinner
Top People
1 Matt Lauer
2 Meghan Markle
3 Harvey Weinstein
4 Michael Flynn
5 Kevin Spacey
6 Bill O'Reilly
7 Melania Trump
8 Kathy Griffin
9 Milo Yiannopoulos
10 Gal Gadot
Top News
1 Hurricane Irma
2 Las Vegas shooting
3 Solar eclipse
4 Hurricane Harvey
5 Bitcoin price
6 North Korea
7 Hurricane Jose
8 Hurricane Maria
9 April the giraffe
10 DACA
Top Celebrity Deaths
1 Tom Petty
2 Aaron Hernandez
3 Chris Cornell
4 Bill Paxton
5 Hugh Hefner
6 Chester Bennington
7 Charlie Murphy
8 Lil Peep
9 Jim Nabors
10 David Cassidy
Top "How to…" Questions
1 How to make slime
2 How to make solar eclipse glasses
3 How to watch the solar eclipse
4 How to watch Mayweather vs McGregor
5 How to buy bitcoin
6 How to freeze your credit
7 How to solve a Rubik's Cube
8 How to make a fidget spinner
9 How to cook a turkey in the oven
10 How to screen record
Top "What is…" questions
1 What is DACA?
2 What is bitcoin?
3 What is a solar eclipse?
4 What is antifa?
5 What is net neutrality?
6 What is covfefe?
7 What is the Antikythera mechanism?
8 What is a fidget spinner?
9 What is the Paris Climate Agreement?
10 What is a hurricane?
Top Movies
1 It
2 Beauty and the Beast
3 Wonder Woman
4 Get Out
5 Justice League
6 Logan
7 Baby Driver
8 Guardians of the Galaxy Vol. 2
9 Hidden Figures
10 Dunkirk

Top Actors
1 Meghan Markle
2 Kevin Spacey
3 Gal Gadot
4 Louis C.K.
5 Meryl Streep
6 Bill Skarsgard
7 Millie Bobby Brown
8 Tom Holland
9 Maia Campbell
10 Tommy Wiseau
Top Songs
1 "Despacito"
2 "Humble"
3 "Bad and Boujee"
4 "Look What You Made Me Do"
5 "Bodak Yellow"
6 "Gucci Gang"
7 "Havana"
8 "Shape of You"
9 "Mask Off"
10 "Side to Side"