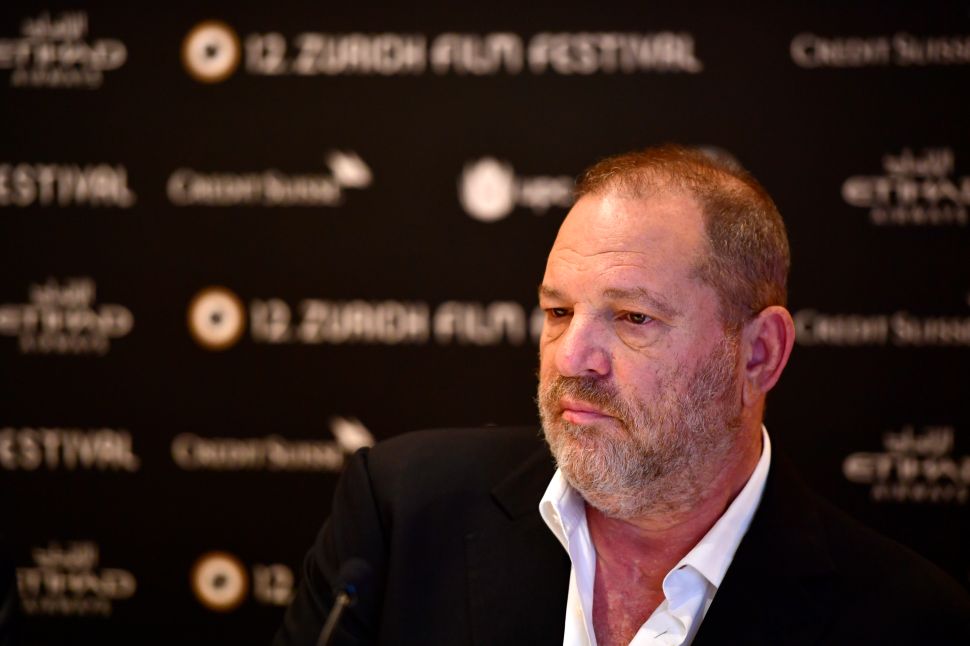 Harvey Weinstein continues to sink lower and lower.
According to a new Page Six report, the disgraced movie mogul attempted to coax $25 million out of Netflix in advance of the New York Times and New Yorker's bombshell reports detailing decades of sexual misconduct allegations against him. The outlet reports that Weinstein, fully aware of the looming exposés, was trying to squeeze "emergency cash" out of the streaming service as potential "hush money" to save himself. The outlet notes that Weinstein did not provide the real reason why he needed an immediate infusion of cash and instead approached the company under the guise of selling the rights to his movie catalog. Clearly, it didn't work.
Netflix had been in business with Weinstein prior to the allegations. He brought Peaky Blinders over from the U.K. and the show has enjoyed renewed interest stateside and received consistently solid critical praise. He also helped shepherd Marco Polo to the streamer, which ended up being one of the most expensive Netflix originals at $90 million and was an absolute flop in terms of critical response and viewer interest. So, yeah, a spotty track record at best.
One source told Page Six, "Clearly Harvey didn't go to Netflix saying he needed 'hush money.' He put it into a business context, saying he was looking to sell the rights to parts of his catalog. But they were wise to decline."
Ronan Farrow, who led the investigation into Weinstein's past sexual misconduct, also reported that the film executive spent a fortune on high-priced lawyers and even retired Mossad agents to try and discredit and intimidate accusers. With nearly 70 women stepping forward with allegations, that strategy has come undone as well.
Another source told the outlet, "It wasn't just Netflix that Harvey went to for money, it was a number of different companies." It is unknown if he had consulted with the Weinstein Co. board before embarking on this futile fundraising campaign. The studio is now struggling financially and is expected to be sold sometime in the near future. Weinstein himself was fired shortly after the reports were published.
According to the New York Post, Manhattan District Attorney Cyrus Vance is investigating whether or not Weinstein embezzled cash from the Weinstein Co. and/or Miramax to pay off accusers.
A spokesperson for Weinstein told Page six that Weinstein's approach for $25 million was "untrue. Nonsense." A representative for Netflix told the outlet, "Harvey Weinstein never asked Netflix for a loan and Netflix has never paid a loan out to Mr. Weinstein."
It's times like these when we remember how hard we hope Jason Priestley's claim of punching Weinstein in the face in 1995 is true.