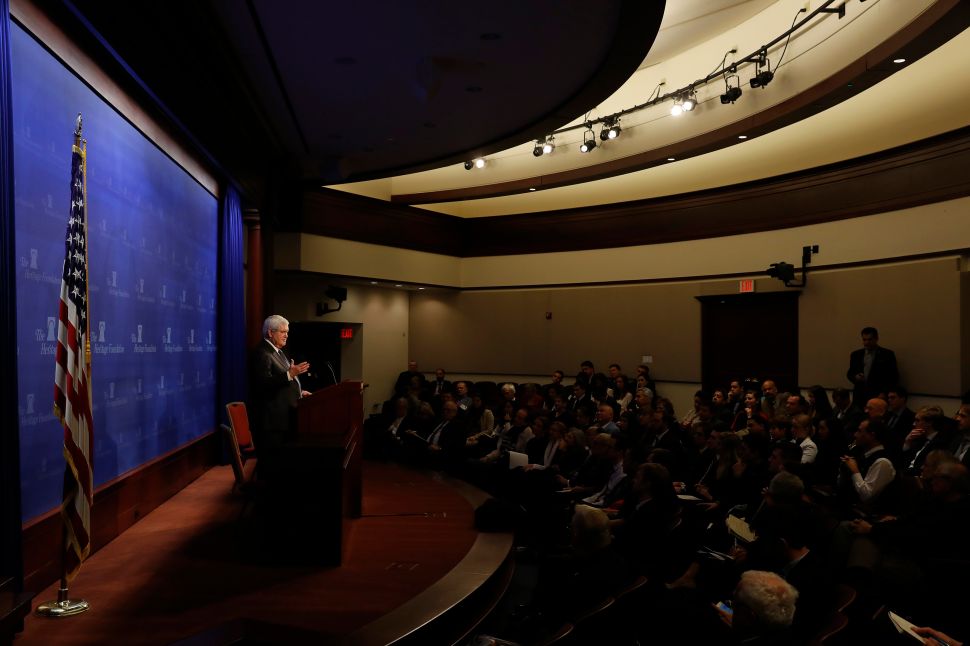 Following the public ousting of Jim DeMint, the Heritage Foundation has announced that Kay Coles James will serve as the think tank's president. Effective January 1st 2018, James' appointment marks the first time an African American woman will lead the organization.
"For more than four decades, The Heritage Foundation has been a vital force in American conservatism, producing the research, analysis, and solutions that inform and influence policymaking," James said in a statement. "I look forward to expanding the conservative movement in a positive, inclusive way as we build an America where freedom, opportunity, prosperity and civil society flourish."
James started her career as a member of the National Commission on Children under the Reagan administration. She later worked for former President George H.W. Bush as associate director of the White House Office of National Drug Control Policy and as assistant secretary for public affairs at the U.S. Department of Health and Human Services. Most recently, she helmed President Donald Trump's transition team for the Office of Budget and Management.
DeMint resigned as the Heritage Foundation's president in May after the organization's board of trustees chairman accused him of "worsening management issues that led to a breakdown of internal communications and cooperation."
James chartered the search committee tasked with finding a replacement before eventually landing on herself. Though many staffers are enthusiastic about James' appointment, the Washington Examiner reports that others are skeptical that the position went to the former search committee head.
Still, the historic nature of James' appointment has the think tank buzzing.
"It's amazing to have a leader of Heritage who can talk about learning to fight for what's right as a 12-year-old girl in an all-white school during desegregation and that she's fought for what's right ever sense and will continue to do so as president of Heritage," one source told the outlet. "The whole building is super pumped."