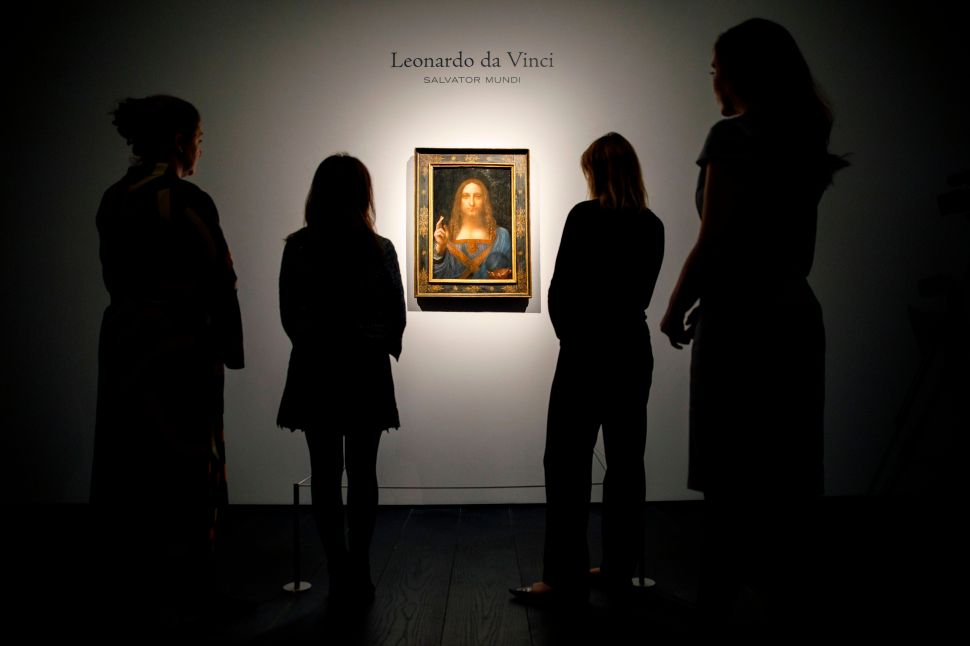 In November, a new art auction record was made when Leonardo Da Vinci's Salvator Mundi, a recently rediscovered masterpiece dated circa 1500, was sold for $450 million at Christie's in New York City.
As in most high-profile auction deals, the name of the buyer was unknown.
On Wednesday, a New York Times investigation revealed the identity of the mysterious buyer, citing insider documents. He is little-known Saudi prince Bader bin Abdullah bin Mohammed bin Farhan al-Saud.
Neither Prince Bader nor Christie's confirmed the speculation. But on Wednesday, Louvre Abu Dhabi (which opened in November) announced the upcoming arrival of the painting on Twitter. Louvre Abu Dhabi is a joint project between the French government and the city of Abu Dhabi, to which Saudi's crown prince Mohammed bin Salman is a close ally.
Da Vinci's Salvator Mundi is coming to #LouvreAbuDhabi pic.twitter.com/Zdstx6YFZG

— Louvre Abu Dhabi (@LouvreAbuDhabi) December 6, 2017
Bader is one of more than 5,000 princes in Saudi Arabia. Though he comes from the distant Al Farhan branch of the royal family (related to an 18th century ruler), the Times reported that Bader is a close friend of Prince Mohammed, the de-facto ruler of Saudi Arabia.
Bader is an unknown figure in the art collection circle. Prior to the auction, Christie's lawyers questioned him about his ties to the royal family and the source of his money, which he told them came from real estate. But the Times investigation found that he certainly owns more than property.
Here is what's known about Bader so far with limited publicly available information:
He and Prince Mohammed, 32, both attended King Saud University in Riyadh around the same time.
He was the chairman (appointed by Prince Mohammed) of Saudi Research and Marketing Group, the publisher of Arab newspaper Al Share Al Awsat and other publications.
He is a board member of Energy Holdings International, an energy company with business in

Middle East, Asia and Americas. 

He was appointed by Prince Mohammed as the governor of a newly formed commission to develop a tourist destination project led by Prince Mohammed.
He is a co-founder of a large waste management company in Saudi Arabia that processes 7000 tons of waste per day.
He is involved with Prince Mohammed in a palace construction project near Jidda Islands in the Persian Gulf. The project was commissioned to Brent Thompson Architects, a Los Angeles-based design company.
The painting Bader bought, which depicts Jesus Christ as Salvator Mundi, was not reattributed to Leonardo da Vinci until 2011. Russian billionaire Dmitry E. Rybolovlev was the previous owner, who paid $127.5 million in 2013.