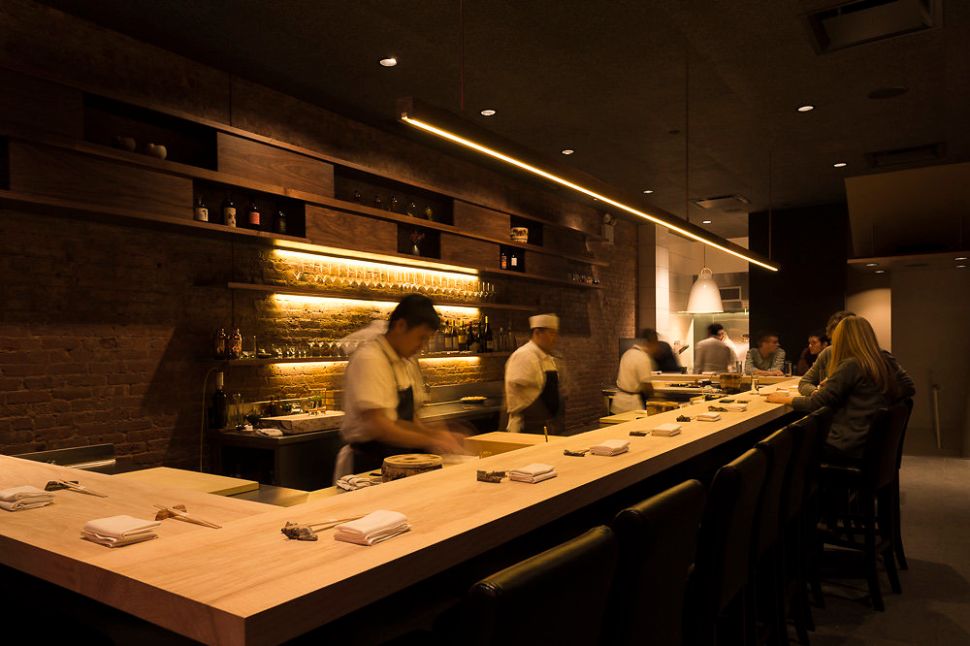 There are few reliable pleasures left in the New York restaurant scene that rivals the monastic and ritualized experience of an Omakase tasting. The present dining culture seems more enamored of the latest fads: "fast casual," delivery-only, or theatrical dining experiences, all designed to dull the senses with "Sweetgreen for X"-style simplicity, lackadaisical convenience, or over-the-top extravagance.
In our otherwise decision-ridden lives, doesn't the concept of not having to think about ordering sound positively divine? It's like handing your taste buds over to a trained master.
The definition of Omakase translates to "respectfully leaving another to decide what is best." In other words, you must trust the chef, the menu, the ingredients and most importantly, the process. Diner be warned: if you (or your dining companion) cannot relinquish that kind of control, it will most certainly make for an arduous 12-27 courses.
The reward for such culinary surrender is so much more than food as mere sustenance. This Japanese tasting menu is an experience more akin to a ballet, like an edible choreography, perfected by years of training and put into practice by a master right before your eyes. It is a crescendo of flavor that tells a story, moving you along a journey.
Omakase isn't just another meal, it's performance.
During the month of October, as other New Yorkers finished their rigorous marathon training, I undertook a different kind of physical challenge. During the month I dubbed #OmakaseOctober, I ventured to a dozen of New York's most venerable sushi havens, both established and up-and-coming. But don't worry, a recent physical confirmed that my Mercury levels were well within statistical norms. You might say this endeavor has made me something of an expert on the topic of Omakase. The cost of this designation: $4,000 for two diners, spread across 17 hours and 108 delectable courses, all washed down with ten bottles of sake.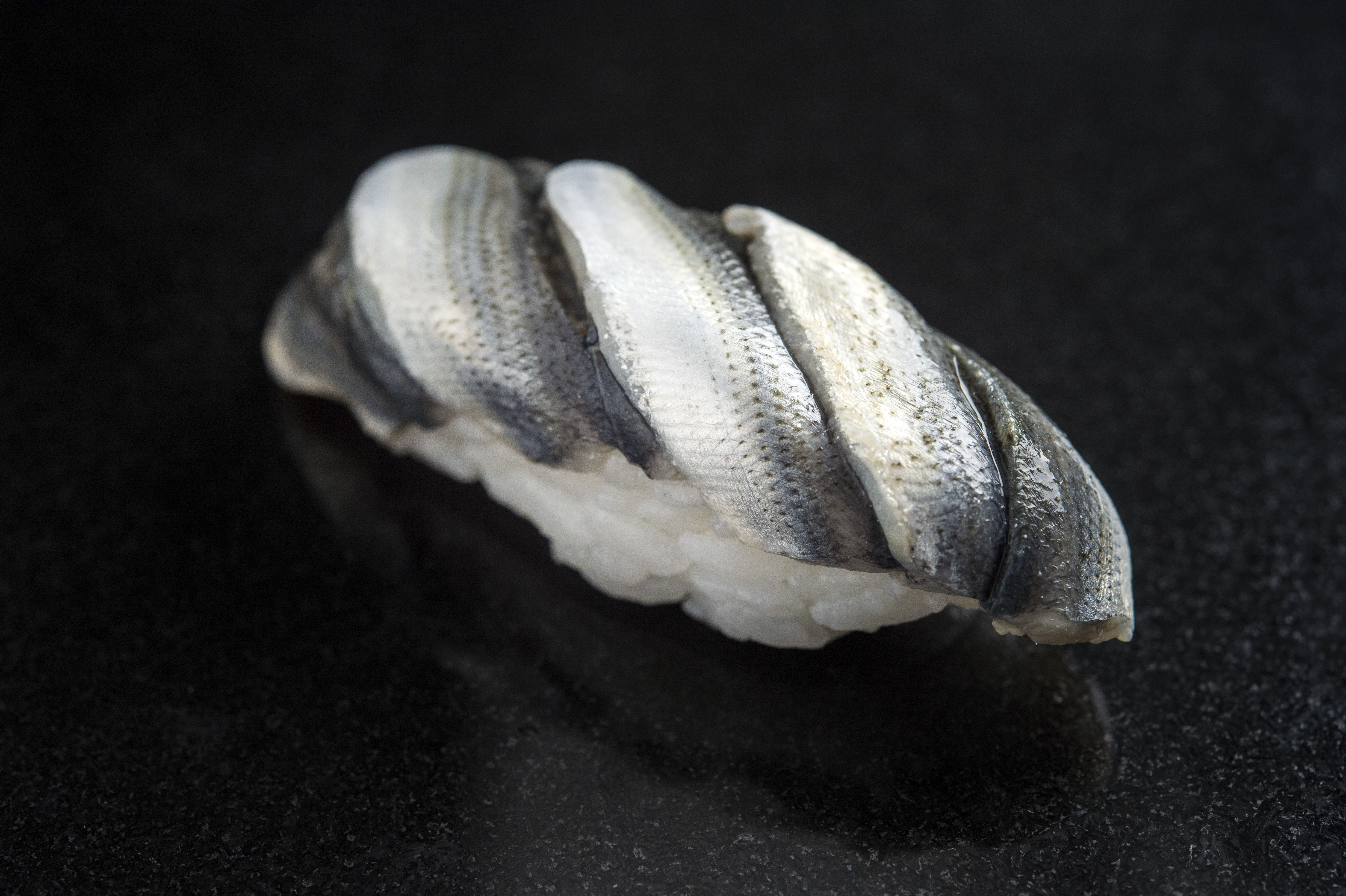 In order to set yourself up for maximum pleasure, I recommend the following self-preparation regime:
Do not eat all day: Ignore the "healthy eating" tropes spun by personal trainers, glossy magazines, medical doctors and your mother. Do not sully your GI tract with lesser processed foodstuffs. Breakfast will not be the most important meal of the day; Omakase will be.
Go down a food porn rabbit hole: The night before your feast, I implore you to watch Jiro Dreams of Sushi or anything by David Gelb, who also created Chef's Table. His journalistic approach to editing and obsessive cinematography will clue you into the lives and stories behind your meal—and it might tempt you to lick the screen.
Read as many reviews of your destination as possible: From novice reviews on Yelp to the more refined words of Adam Platt for New York Magazine or Pete Wells for The New York Times, the more you research, the more you'll delight in the anticipation and experience.
Instagram everything: Sure, this can be annoying and take you out of the moment, but the likes, comments, emojis, and "dude, where was my invite?" direct messages will sustain you long after your final sip of Genmatcha tea.
Now some ground rules:
No soy sauce or inordinate amounts of wasabi, please.
Use your fingers—that's what the finger bowl is for.
No substitutions (unless you have a food allergy), but feel free to point out anything you just might not be into. Keep in mind, uni, octopus, eel and wagyu beef are common substitutions for an Omakase.
Eat everything as it is placed in front of you.
Always opt for the sake pairing.
Offer the chef a glass of sake or beer, to show your appreciation.
It's ok to ask for more. At the end of your tasting, should you still be hungry, feel free to double down on any highlights.
Heed this process and prepare to have your tastebuds born anew.
Now, for the best part: Where to go for your next Omakase dinner. Choose wisely…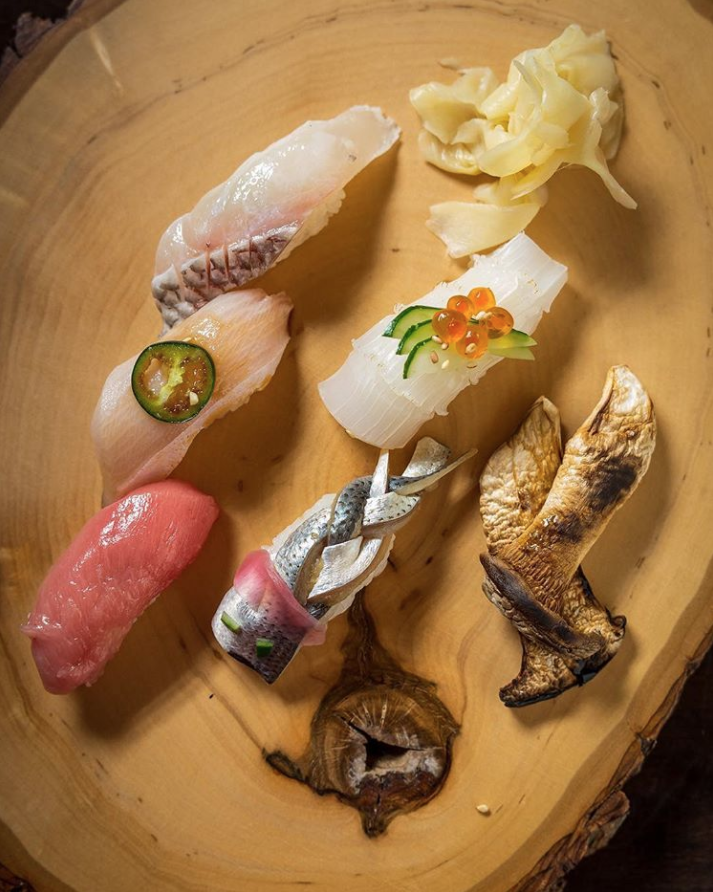 One of the godfathers of New York Omakase, Chef Seki Shi first came on the scene in 2002 with his modest Upper East Side location and has since expanded into three locations. His latest and largest temple to raw fish situated is located on the Ninth Avenue side of Restaurant Row. Ignore the tourists milling about pre-theater; Seki delivers the goods. The six-course, 12-piece seasonal "supreme" tasting menu ranges from Miso Duck Breast to the freshest Nigiri and Shiso Panna Cotta.
The tab: $125 for 12 pieces, add $50 for the sake pairing.
Time spent dining: 2h 12m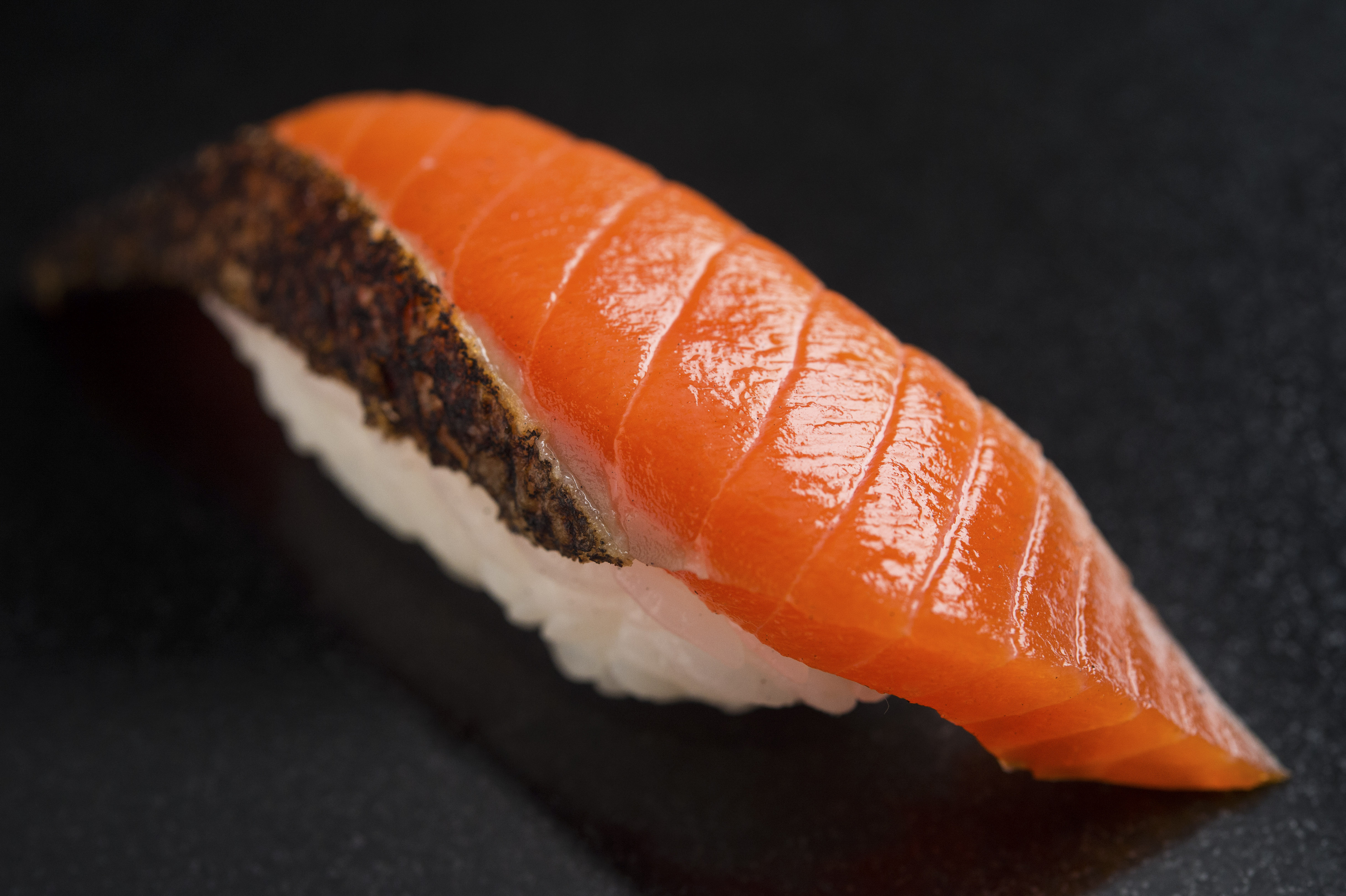 When Wells christened Chef Daisuke Nakazawa with four stars in The New York Times during the winter of 2013, the expense account crowd took notice. Just two years after making his international debut in 2011's Jiro Dreams of Sushi, Nakazawa moved to Seattle. He was soon poached by NYC restaurateur Alessandro Borgognone, who had seen the documentary, and a destination sushi spot was born. The restaurant's twenty courses are presented like an elaborately choreographed opera; you might not speak the language, but you can certainly appreciate the beauty and drama. At its climax, a live shrimp is placed before you, only to snap to life, startle patrons and jump into an awaiting assistant's hands. Seconds later it is presented again, this time ready to eat. Nakazawa surprises and delights, checking all the boxes and leaving all emotions stirred.
The tab: $120 in the dining room, about 21 courses, $150 at the sushi bar, add $45 for the standard sake pairing and add $90 for the premium sake pairing.
Time spent dining: 1h 47m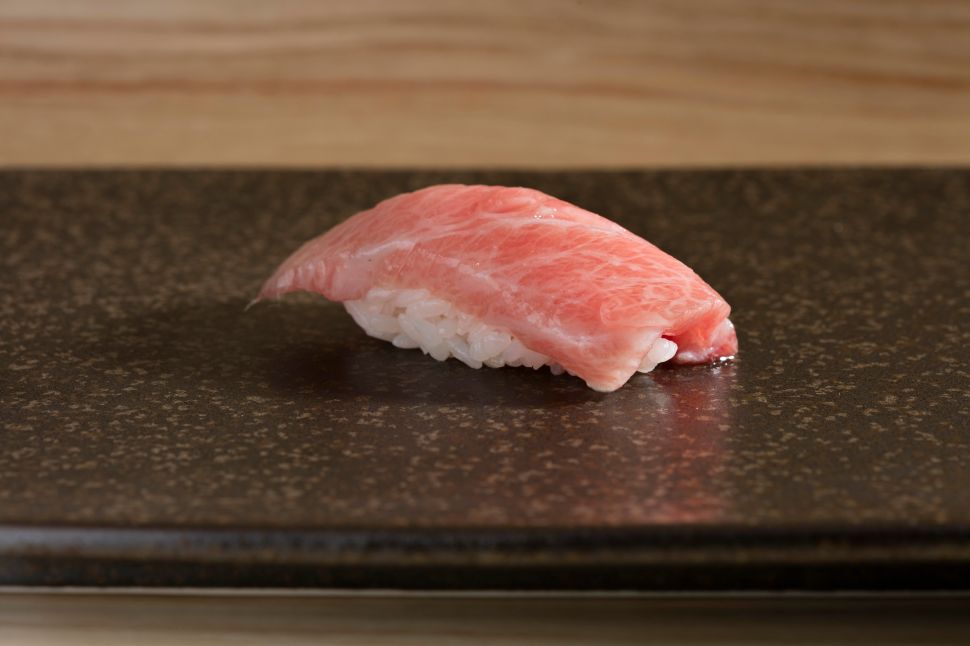 Hidden underneath an unassuming restaurant in an equally unassuming office building on an unassuming block, sushi AMANE is one of the most atypical dining experiences to hit New York in a long time. Performing only two seatings per evening (at 6 p.m. and 8:30 p.m.), six nights per week (Monday-Saturday), serving only eight distinguished guests, this Omakase experience is as rare as it is expensive.
Unlike the other sushi stages in New York, the kitchen at sushi AMANE is not open. All of the action happens "backstage." It's just you, seven strangers, and Chef Shion Uino carefully slicing, manipulating, and placing delectable bites, one at a time. Chef Uino arrived in the city in February 2017, striking out on his own after eight and a half years apprenticing under renowned three Michelin-starred master Takashi Saito in Tokyo. His technique is one of "limited intervention," in which he harnesses only the best ingredients. Every piece of fish on the 23-course Japanese tasting menu is wild caught, both internationally and domestically. That includes boiled octopus, Hokkaido Hairy Crab in crab butter with Japanese aged vinegar and salt-grilled Spanish mackerel with daikon. As if that wasn't enough, he has constructed his own sushi refrigerator, for perfectly aging fish to exact flavor profiles.
The tab: $250 for 23 courses.
Time spent dining: 2h 35m
Shuko
47 East 12th Street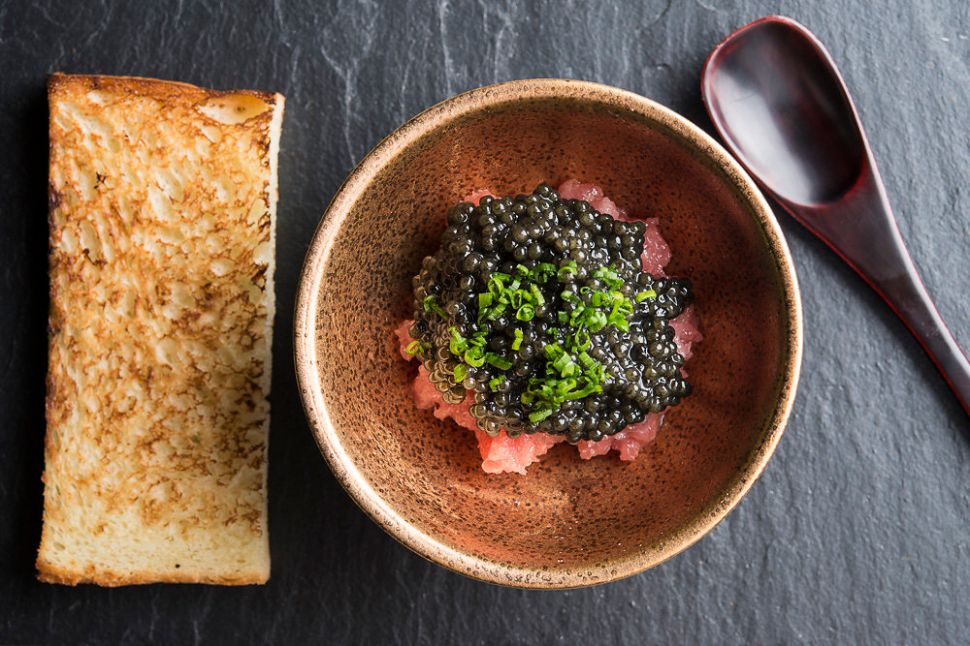 A taste of Tokyo by way of Greenwich Village, the Kaiseki Tasting at Shuko is solidly of two worlds. Hidden behind a nondescript door just off Broadway below Union Square, Shuko is one of the few sushi spots in NYC that feels like it truly belongs to Manhattan. The soundtrack of '80s synth-pop slowly transitions to current hip-hop as a progression of 25 hot and cold dishes is placed one after the next, adding an elusive auditory element to the experience. What more could you expect from a dynamic duo who met at Masa and opened Neta? Chefs Nick Kim and Jimmy Lau elevate everything from duck breast laced with garlic chips, to tuna cut directly off the bone and apple pie that puts any midwestern grandmother's to shame.
The tab: $125 for Sushi Omakase or $175 for Sushi Kaiseki as detailed above, around 25 courses, add $125 for beverage pairing.
Time spent dining: 3h 05m
Since migrating from Gansevoort Market and later The Sanctuary Hotel, Sushi by Bou has found a permanent home at Chelsea's Jue Lan Club, a space that was once home to the legendary '90s club, Limelight. And it seems that owner/chef Chef David Bouhadana, one of the youngest itamaes in the game, might be onto something: his Sushi by Bou is serving up one of the best high-speed, low-cost Omakase games in town. The eight-seat alcove is set in a room where Andy Warhol once hung out and where you can enjoy a 12-piece, half-hour prefix that will run you just $50. Those seeking a more traditional Omakase experience needn't look further than Sushi by Bou's sister restaurant, Sushi by Bae's and it's remarkable Chef Oona Tempest, one of the only female sushi chefs in town preparing a more traditional 90-minute tasting in the same space for $100.
The tab: $50 for 12 pieces.
Time spent dining: 0h 35m 
Kosaka
220 West 13th Street
After holding court as executive chef at famed NYC mainstay Jewel Bako, Michelin-starred Yoshihko Kousaka finally transferred his skills across town to an establishment baring a slightly modified version of his name. The 12-person L-shaped bar is the perfect stage for appreciating 15 pieces of delectable fish, mostly imported directly from Tokyo's Tsukji Fish market. Those bold enough can opt-in for the seared and fresh Hokkaido and Santa Barbara uni supplement (for an extra $45), bound to you push you—and your wallet—over the edge.
The tab: $145 for 15 pieces.
Time spent dining: 2h 25m