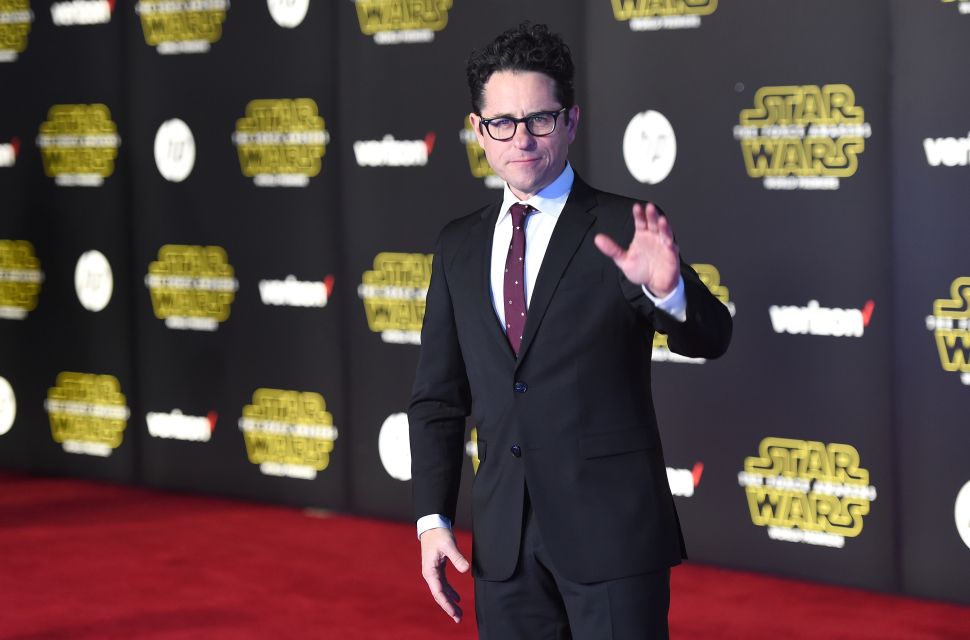 J.J. Abrams actually had to be talked in to helming 2015's Star Wars: The Force Awakens for Lucasfilm. The filmmaker was reluctant to take on such an iconic property, he was unsure if there was really any more story to tell and he initially rebuffed the studio's attempts to woo him. But, as well all know, he was eventually seduced (just not by the Dark Side) and The Force Awakens went on to become a critical and commercial success of the highest (first) order. Abrams' time in a galaxy far, far away had come and gone.
Or so we thought. Lucasfilm president Kathleen Kennedy decided to part ways with Star Wars: Episode IX director Colin Trevorrow after the failure that was The Book of Henry and Abrams was brought back into the fold. But why would Abrams return when he was hesitant to join in the first place?
"I had no intention to return," the filmmaker told Rolling Stone in a recent interview. "But when the opportunity presented itself to finish a story that we had begun with these new characters, to tell the last chapter of their story, it felt like there was a chance to do it in a way where we could go beyond, and do better than we did in Seven."
Better than VII? That's no small task. The film grossed $2 billion worldwide and currently boasts a 93 percent on Rotten Tomatoes and an 81/100 on Metacritic. It successfully set up a new trilogy of characters and stories that will continue with Rian Johnson's Star Wars: The Last Jedi next week. But that success is what drew Abrams back; he now has the chance to out-do himself and go out on a high-note.
"I learned so much in that movie and I saw that this was a chance to sort of realize something that we hadn't quite achieved — and part of that was it was simply the beginning of these new characters and their story," he told the outlet.
"The opportunity to sort of take what we had learned, to take the feeling of who these characters are and what they are and give them a final chapter that felt in the spirit of what we begun? It was too delicious of an opportunity to pass up."
Trevorrow was tapped for IX back in 2015 and while the studio would never admit, his recent stumbles had spooked fans to the point where a change had to be made. Abrams will now co-write the script with Chris Terrio (Argo, Batman v Superman: Dawn of Justice).
We have no idea what Abrams plans for this trilogy-capping installment other than he plans to take the franchise "elsewhere." Intriguing.