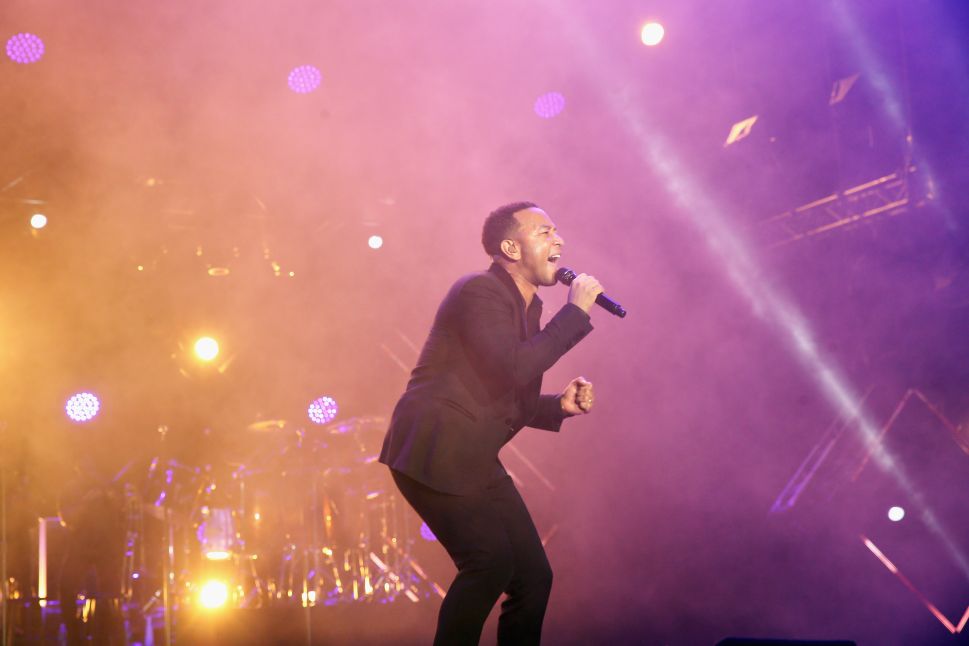 It may be time to put these live television musicals to bed. Fox's A Christmas Story Live drew just 4.5 million viewers over the weekend and audience response to other productions such as Grease Live, The Sound of Music Live and Peter Pan Live have been mixed. But despite the recent dip, NBC is forging ahead with its Jesus Christ Superstar Live adaptation and the network has just cast its leading man.
Singer-songwriter John Legend will take on the coveted role, joining Alice Cooper as King Herod in the production.
"We're all overjoyed to have world-class musical artist and producer John Legend starring as Jesus," Robert Greenblatt, Chairman, NBC Entertainment, said (per TheWrap). "This score demands a singer with an amazing range and an actor with great depth, and there isn't anyone better to bring this story to a new audience. His casting is also groundbreaking as the traditional image of Christ will be seen in a new way."
"John Legend is a superstar," Tim Rice, lyricist of Jesus Christ Superstar, said. "As a performer, his voice is infectious and effortless. As an actor, he is believable and honest. I'm thrilled he will be able to share his portrayal of Jesus with the world."
"I'm thrilled to join the cast of this production of Jesus Christ Superstar Live in Concert!," Legend said. "It's such a powerful, meaningful musical and I'm humbled to be part of this performance. We've already formed an incredible team, and, as we finish casting, I'm certain we will put together some of the greatest talents around to do this work justice."
Legend is best-known as an Academy Award and Grammy winning musical artist, but has branched out into acting in recent years. His notable on-screen credits include La La Land and Underground. Legend carries multi-generational appeal and is a name in the traditional Hollywood sense. The network is likely hoping he can deliver a ratings boost by attracting younger audiences and it's a good bet on their part. For what it's worth, Legend has 11.2 million Twitter followers and his wife, Chrissy Teigen, has 9.1 million.
It will be interesting to see if NBC's production can put a little pep back in the live musical adaptation genre's step or if it confirms that this was nothing more than a passing trend.