John Mayer's former apartment is back on the market. Click through to see inside.
Compass
The musician bought the Nolita condo in 2005.
Compass
He sold it in 2013.
Compass
It's now on the market for $4.35 million.
Compass
It has 16 windows total.
Compass
It's on the 12th floor of 225 Lafayette.
Compass
Both of the bedrooms have separate studies.
Compass
The master bathroom.
Compass
Before John Mayer decided to relocate to Montana, the musician owned homes on both the East and West Coasts. More specifically, he owned an apartment in Nolita, as well as a two-story Pacific Palisades house.
Mayer sold the California house in 2011, which was right before he gave a handful of highly questionable and rather offensive interviews in 2012. But he kept his two-bedroom, 2.5-bathroom condo at 225 Lafayette Street—which he purchased for $2.17 million in 2005—for a little longer.
He eventually parted ways with the 2,063-square-foot home to the tune of $3.91 million in 2013, selling it to a buyer who used a limited liability company, named "But It's Provocative LLC," to complete the transaction.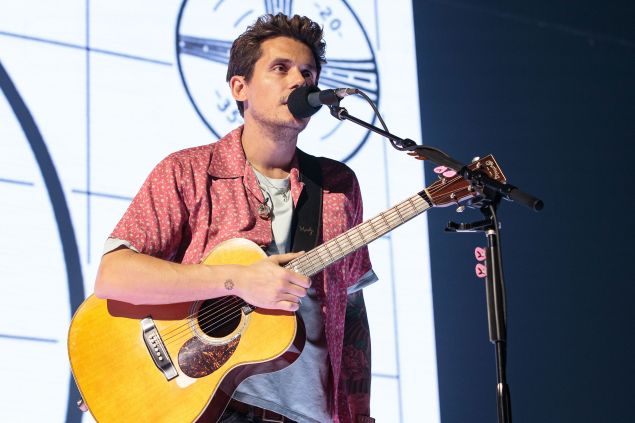 The aforementioned buyer, however, is now ready to offload the singer's erstwhile abode, as the 12th-floor unit is now on the market for $4.35 million.
The apartment offers northern, eastern and southern exposures, per the listing held by Compass broker Kyle Blackmon. There's a corner living room, as well as Brazilian walnut floors, 16 windows and high, beamed ceilings throughout. The eat-in kitchen is fitted with Varenna cabinets and appliances by Bosch, Subzero and Miele. The entire abode is actually pretty modern and doesn't have quite the quirky character we'd expected of Mayer's former residence. Sure, it has been a while since Mayer last lived here, but even when the musician did call it home, it had a rather uninspired décor scheme, at least per the photos.
The master bedroom features a walk-in closet as well as an en-suite windowed office-slash-study, plus a bathroom with a soaking tub, separate shower and double vanities. A secondary bedroom has its own separate office area.
Mayer isn't the only celebrity who once called this Nolita building home—past occupants of 225 Lafayette include Tyra Banks, Dakota Fanning and Keith Richards' daughter, Theodora.