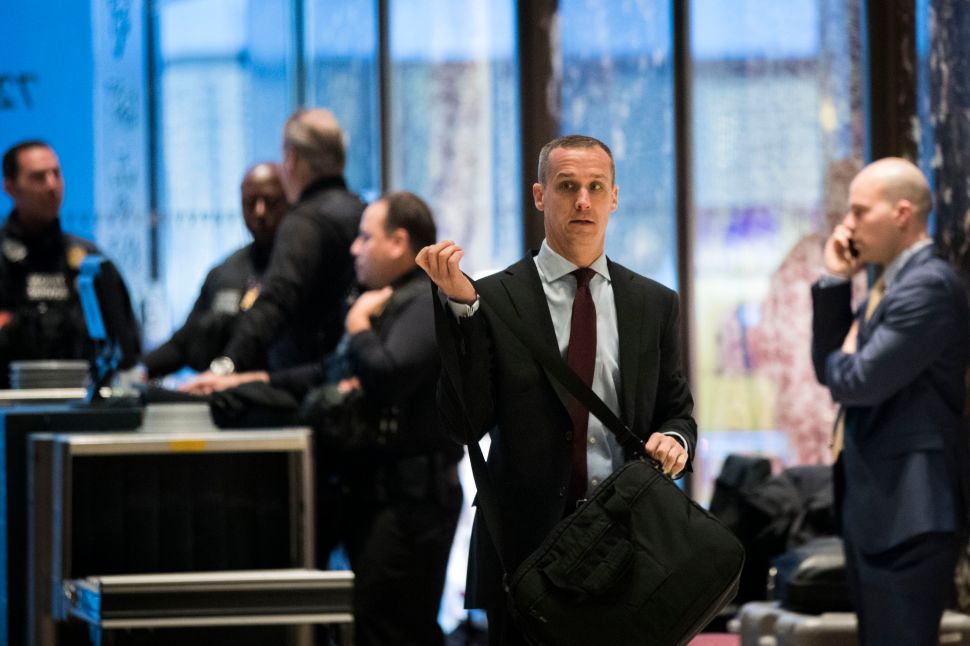 A Republican singer has filed a sexual assault report against President Donald Trump's former campaign manager Corey Lewandowski. Joy Villa alleges that Lewandowski grabbed her butt twice during a party in late November, even after she objected. Politico confirmed on Tuesday that Villa had filed a lawsuit and is planning a trip to Washington D.C. to meet with investigators.
"The detective I talked to said that sexual harassment is what happens in the workforce," Villa told the outlet. "The detective told me, 'what you describe happened to you is sexual assault."
A Trump supporter who famously wore a "Make America Great Again" gown to the Emmys, Villa first discussed her experience with Lewandowski in an interview with Politico published last week.
"I'm wearing this silver suit and stretchy pants, and after the photo, he smacks my ass really hard," said Villa. "It was completely demeaning and shocking."
When confronted after the first offense, Lewandowski allegedly told the singer that he could get away with it because he worked in the private sector, grabbing her again. Villa went public with her story after a friend shared the incident with media.
"I feared that it could backfire on me. Ten times out of 10 the woman gets blamed no matter what."
Lewandowski departed the Trump campaign after being charged with misdemeanor battery against a former Breitbart reporter at a campaign event. Though he initially denied touched touching the reporter, video footage released by police showed Lewandowski grabbing her arm as she attempted to ask a question.
Villa is currently exploring a congressional bid in Florida with the help of former Trump advisor Roger Stone.