On Tuesday night, a pregnant Kate Middleton donned her best regal attire for the annual winter party at Buckingham Palace. Unfortunately, future royal family member Meghan Markle was not spotted during the festivities.
The annual winter fête is one of the largest events the palace plans. Queen Elizabeth hosts the night of diplomats, and it officially kicks off the holiday season in London.
To celebrate the occasion, Middleton donned a tiara that previously belonged to Princess Diana. According to Harper's Bazaar, the headpiece was one of Princess Diana's favorites. It's officially titled the Cambridge Lover's Knot Tiara, and it's made up of two separate pieces.
The tiara dates all the way back to Queen Mary, who commissioned the piece around 1914. It's actually a copy of the original, which was worn by Queen Mary's grandmother. So, the Duchess of Cambridge is technically wearing a knockoff, albeit an ultra-luxe one.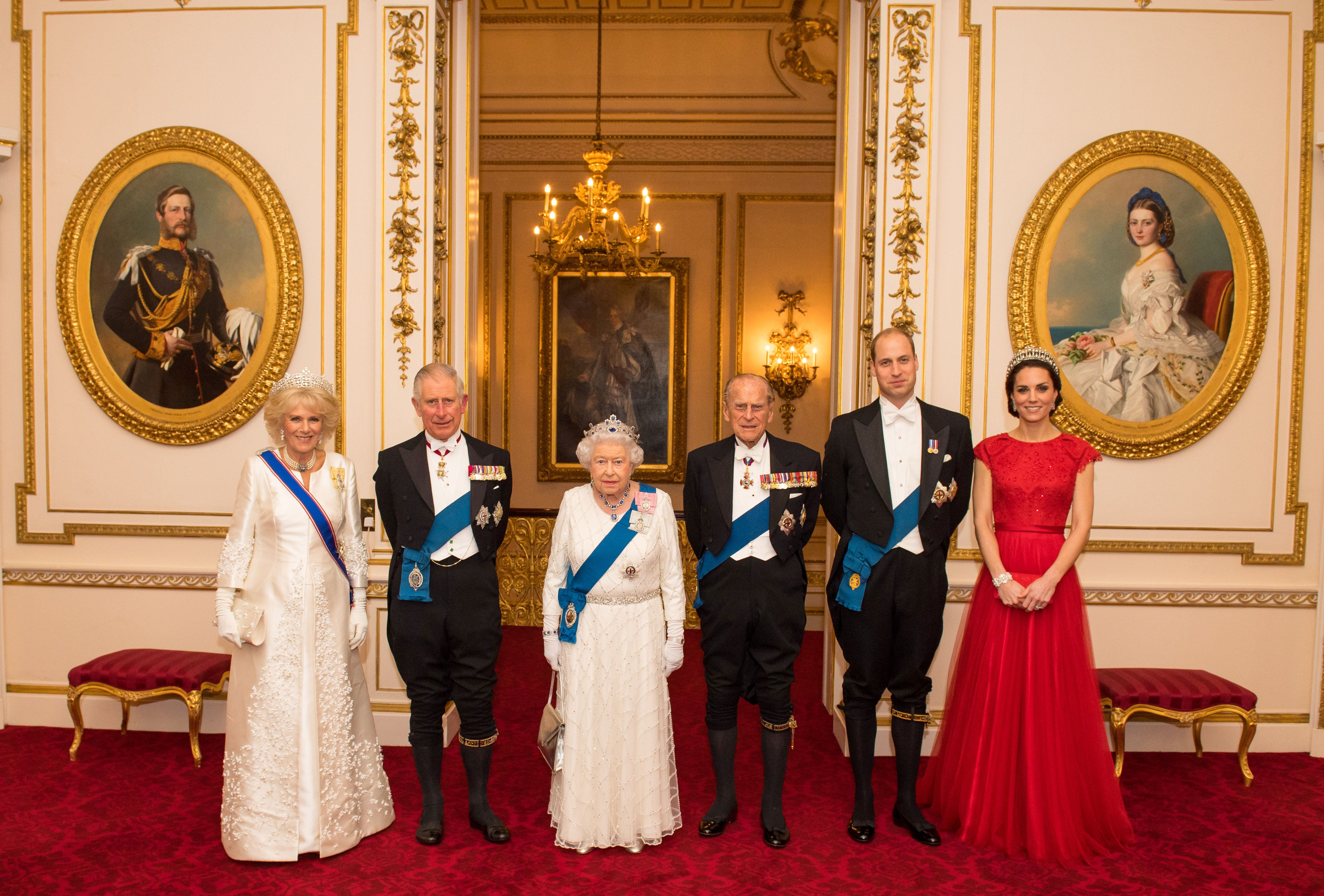 It's not the first time the Duchess of Cambridge opted for this particular historical accessory. She wore it when she married Prince William (it was a wedding gift from the Queen), to the Buckingham Palace winter party last year and during a state dinner with King Felipe and Queen Letizia of Spain. Unfortunately, this time Middleton was only snapped from the comfort of her car, much like the early photos of Prince Harry's new fiancée.
The Duchess paired the diamond and pearl tiara with teardrop earrings and a diamond encrusted necklace, along with a bejeweled white gown. Now, we just have to wait and see what Markle's wedding gift from her new grandmother will be…we're hoping for an equally KiraKira-worthy tiara with a regal history of its own.