Model and reality star Kendall Jenner has finally parted ways with her Westwood apartment.
Jenner bought the condo in the Wilshire, as a "starter apartment," back in 2014 for $1.39 million, at the age of 18. She subsequently upgraded, moving into a West Hollywood house she bought from Emily Blunt and John Krasinski for $6.5 million in 2016, though that didn't turn out too well—she offloaded it for $6.85 million in August, after issues with stalkers and break-ins.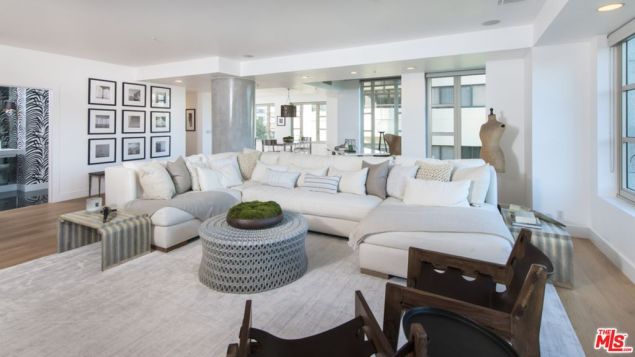 We assume she must have missed the 24-hour doorman and security at her two-bedroom, 2.5-bathroom condo, but that didn't stop Jenner from listing it on the market for $1.6 million in June. After it lingered with no takers, she slashed the price just a touch, to $1.53 million. That seems to have been sufficient to reel in a buyer, as she accepted a bid on the 2,068-square-foot corner unit in late November.
And now, she's officially sold the stylishly decorated home—but for even less than the discounted price. It appears to have sold for $1.4 million, which is just a hair above the amount Jenner handed over three years ago.
It's doubtful Jenner is too concerned about the haul she took in (or rather, didn't), especially considering she usurped Gisele Bündchen as the highest-paid model this year. She also happens to the most-followed model on Instagram.
And it's not like Jenner is lacking a home, though she's still eschewing the Kardashian-beloved enclave of Calabasas. Instead, Jenner recently doled out $8.55 million for a Beverly Hills mansion in the gated Mulholland Estates.
Most of the Kardashian-Jenner family, however, is staying put in Calabasas—Kim Kardashian and Kanye West are putting the finishing touches on their over $20 million compound, which they just moved into, and Kris Jenner recently bought the house pretty much across the street from them.