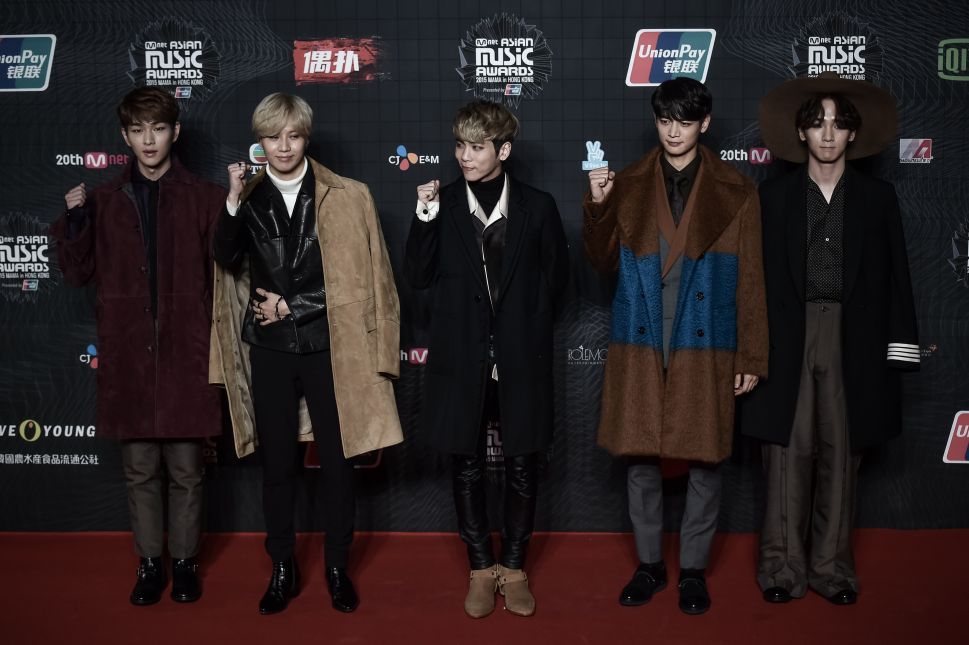 Kim Jonghyun, best known as the lead singer of popular South Korean pop group SHINee, has passed away. He was 27.
According to Variety, Jonghyun was found unresponsive Monday evening at an apartment in Seoul. He was taken to a nearby hospital but could not be resuscitated. His sister reportedly told police that he was acting erratically before his body was discovered.
Conflicting unconfirmed reports have said that Jonghyun committed suicide, while others suggest he died from carbon monoxide poisoning after using his charcoal heater in the apartment.
During a police briefing, it was said that he sent a text message to his sister that resembled a suicide note. "I've had a hard time. Please let me go and say that I did a good job. This is my last word," the message said, according to the police (per Variety).
SHINee was founded in 2008 by SM Entertainment and the five-member boy band has gone on to become one of the most popular and widely embraced musical groups in the Korean market. Overall, SHINee recorded six albums for the Korean market and five for Japanese. Their most recent concert was held eight days ago.
In addition to music, the band has also become notable in the fashion world and has even appeared in two films: 2012's I AM and the 2015 documentary SMTown: The Stage.
Korean entertainment is known to be incredibly high-pressure with talent agencies and entertainment labels closely managing clients and celebrities being held to impossibly high conduct standards.