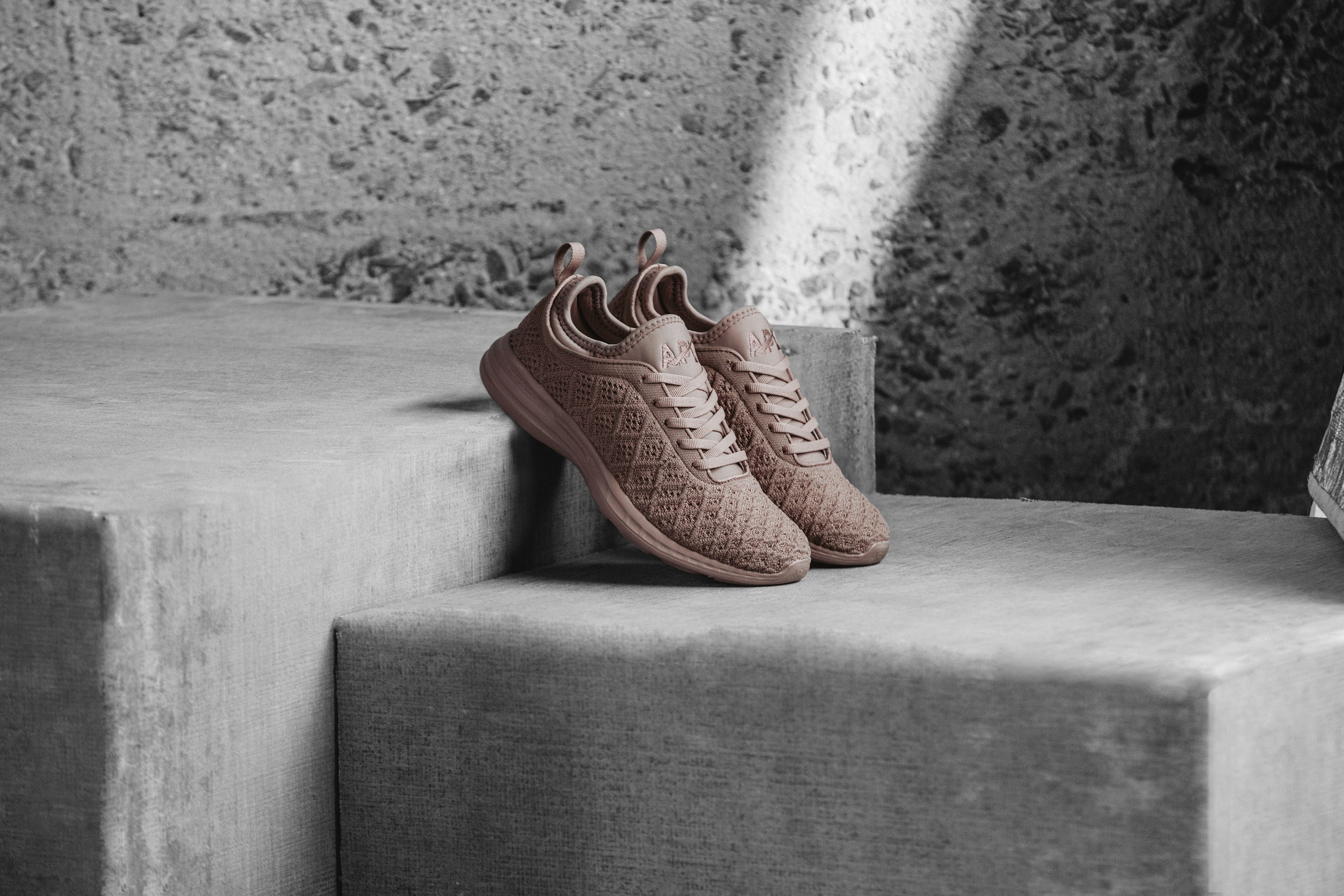 If you're looking for sneakers that everyone in your workout class won't already be wearing (basically anything but black Nikes), you're in luck. Lululemon and APL teamed up to create the ultimate athleisure collaboration, by launching three exclusive shoes at select Lululemon stores.
You might know APL as the sneaker brand that is beloved by your favorite celebrity. Kim and Kourtney Kardashian both wear them to the gym; Jessica Alba, Jenna Dewan-Tatum, Lea Michelle and Shay Mitchell have all been spotted in the sneakers. Even male starlets, including Nick Jonas, Justin Bieber, have worn the shoes. Hopefully, Bieber wears them to Rumble.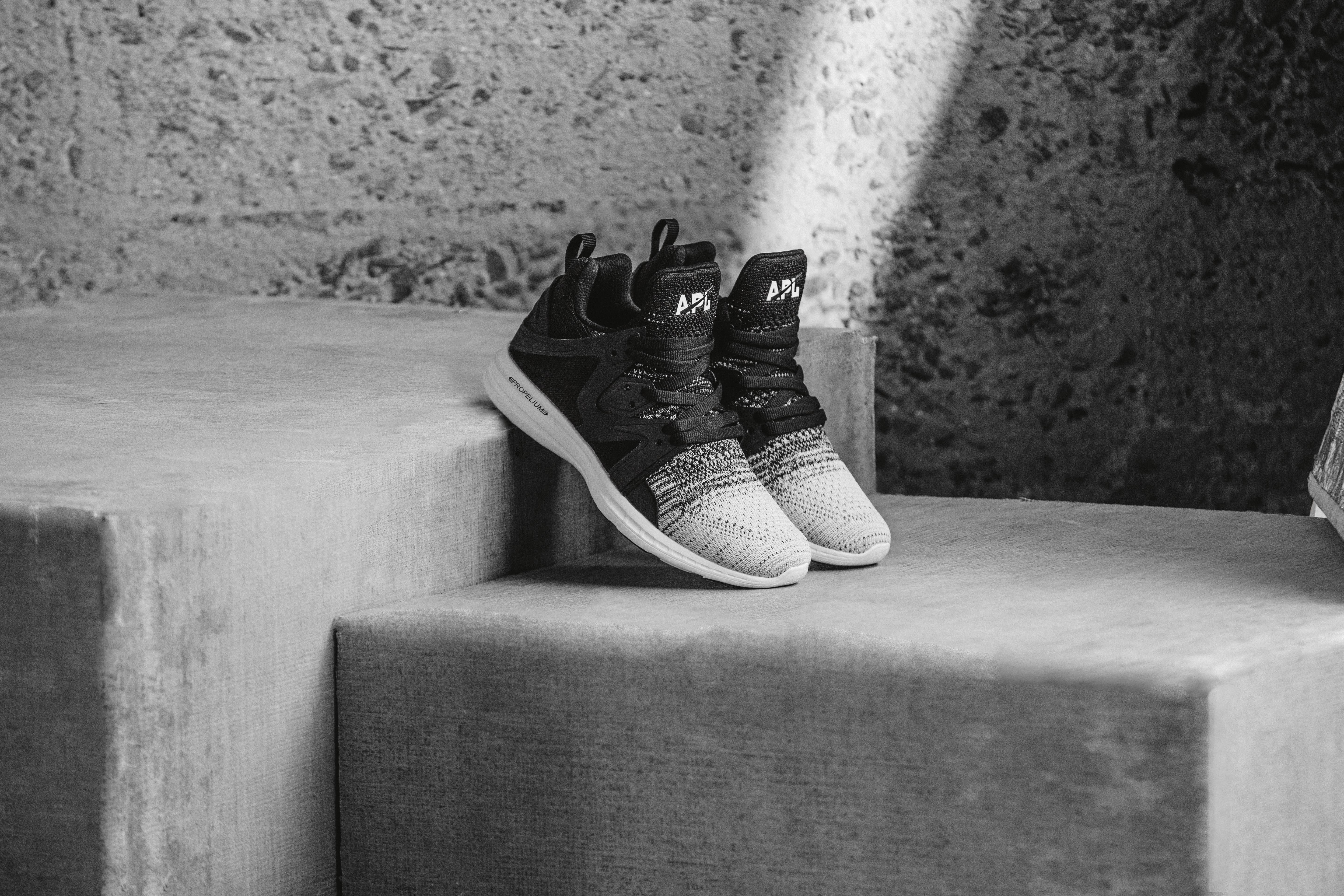 While Lululemon previously sold APL in stores, this actually marks their first footwear collaboration to date. So far, the most popular pair is Phantom Cinder Rose, a rich shade that looks like a more iteration of millennial pink. The collaboration also includes unisex reflective black sneaks for $250 and $200 black ombre tennis shoes, proving the ombré trend is still in when it comes to shoes.
The collaboration debuted in November and priced at $165, are an easy way to add a pop of color to black yoga pants.