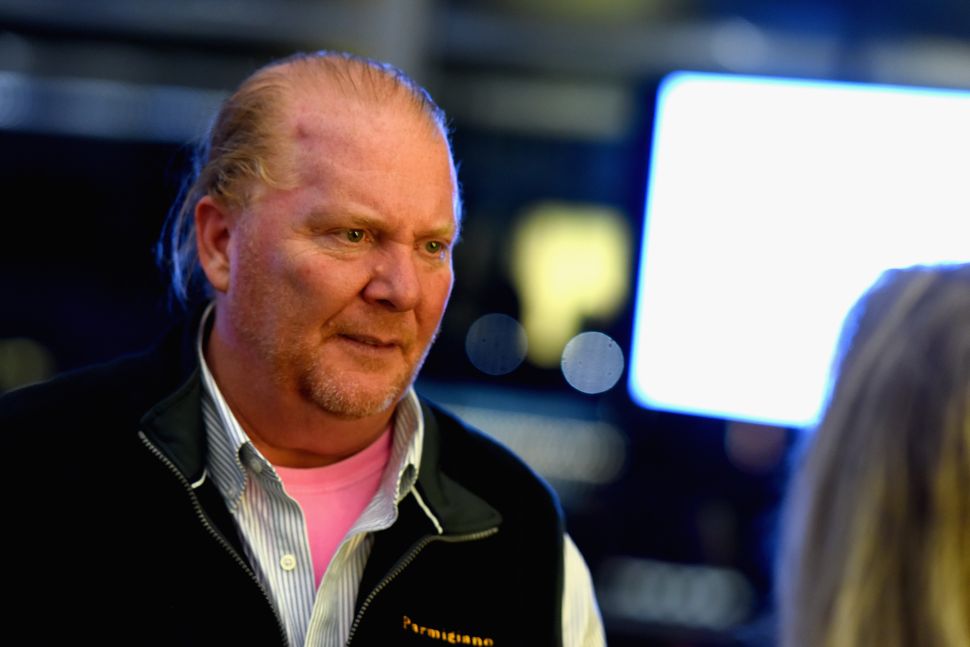 Earlier this week, celebrity chef Mario Batali was accused of sexual misconduct by four women. After an internal review of the accusations at ABC, the network has decided to show him the door. Batali will no longer be a part of the hit show The Chew.
"Upon completing its review into the allegations made against Mario Batali, ABC has terminated its relationship with him and he will no longer appear on The Chew," a network spokesperson told TheWrap.
"While we remain unaware of any type of inappropriate behavior involving him and anyone affiliated with our show, ABC takes matters like this very seriously as we are committed to a safe work environment and his past behavior violates our standards of conduct," the statement continued.
Batali was exposed on Monday when Eater published a report that featured four women accusing him of sexual misconduct and groping over a period of two decades. Three of the accusers worked under the celebrity chef. Immediately following the report, ABC said in a statement: "We have asked Mario Batali to step away from The Chew while we review the allegations that have just recently come to our attention."
Here's part of Batali's statement to Deadline regarding the accusations:
"I apologize to the people I have mistreated and hurt. Although the identities of most of the individuals mentioned in these stories have not been revealed to me, much of the behavior described does, in fact, match up with ways I have acted. That behavior was wrong and there are no excuses. I take full responsibility and am deeply sorry for any pain, humiliation or discomfort I have caused to my peers, employees, customers, friends and family."
Target has also chosen to pull its Batali-related products from its stores and website. Food Network is putting its plans for a revival of Batali's Molto Mario TV show on hold.
Batali has hosted The Chew for seven seasons and his exit comes after original co-host Daphne Oz left after the sixth season. Other judges include Michael Symon, Carla Hall and Clinton Kelly.