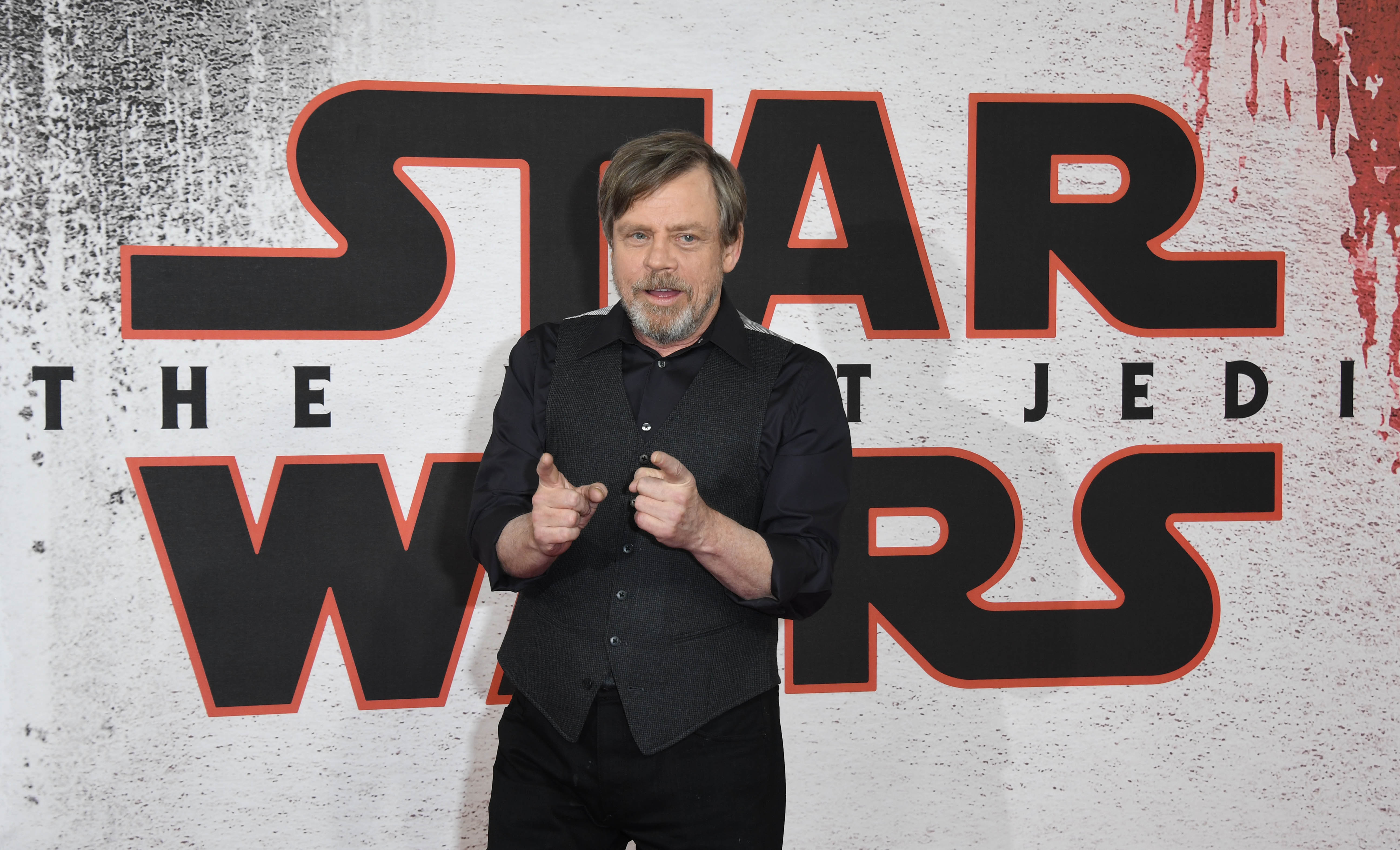 Surprisingly, one of the loudest critics of Rian Johnson's Star Wars: The Last Jedi—and for better or worse, there are a lot of critics—is Luke Skywalker himself, Mark Hamill. Johnson's entry into Star Wars lore has received widespread critical acclaim, but has divided fans thanks in large part to its unexpected depiction of the venerable fan-favorite Jedi. Initially, Hamill was not exactly pleased with this new version and a similar sentiment shared among fans may have played a role in the movie's box office performance.
While making the rounds on the film's press tour, Hamill admitted that he harbored a "fundamental difference" with Johnson's vision for the character.
"I said to Rian, 'Jedi don't give up.' I mean, even if he had a problem, he would maybe take a year to try and regroup," Hamill said in the press video, per TheWrap. "But if he made a mistake, he would try and right that wrong. So, right there we had a fundamental difference, but it's not my story anymore. It's somebody else's story, and Rian needed me to be a certain way to make the ending effective. That's the crux of my problem. Luke would never say that."
He continued: "I'm sorry. Well, in this version, see I'm talking about the George Lucas Star Wars. This is the next generation of Star Wars, so I almost had to think of Luke as another character. Maybe he's Jake Skywalker. He's not my Luke Skywalker, but I had to do what Rian wanted me to do because it serves the story well."
However, it appears as if Hamill has reversed course a bit. On Tuesday, the actor said on Twitter that he regretted his comments about the film.
We know Disney can be quite…particular about the behavior of its stars and what they share with the press. It's possible that an executive might have had a strong-worded sit down with the actor after his initial comments made the rounds, though the Mouse House maintains that they're not bothered by the fan backlash to The Last Jedi. But Hamill has always been a free spirit and unafraid of poking the bear ("What are they going to do, fire me?" he joked in an interview prior to The Last Jedi's release). It's entirely possible that his opinion has changed after repeated viewings, much like many fans.
Ultimately, stars should be able to find the balance between promoting their movies and speaking honestly about their characters. It's refreshing to hear an actor in a blockbuster film provide an open take rather than the usual company line.
For what it's worth, we loved Luke Skywalker's character arc in The Last Jedi, though we can acknowledge why not everyone did.