Jewelry designer Marla Aaron is posing a question that shoppers probably never expected to answer: Would you buy fine baubles from a vending machine?
Keep in mind, this isn't the same lackluster contraption that spews out Dasani water bottles and well-aged Snickers bars; Aaron actually spent two years creating her own luxe version of a vending machine, after being inspired on a trip to Japan. The jeweler's iteration, which is equipped with a large interactive touchscreen, is covered in images of her iconic lock designs and finished off with a suede-lined pocket, from which customers retrieve their purchases.
"My collection is industrial, but it's all handmade in New York," Aaron said. "I thought, well, if any fine jewelry brand could do this legitimately, it would be us." And now, the Marla Aaron jewelry vending machine can be found in the Brooklyn Museum—but not in the gift shop. The museum embraced the designer's cool shopping concept, but agreed that it wasn't quite right to put it alongside shelves of books and branded erasers; this vending machine occupies its own space, right outside the door of the gift shop.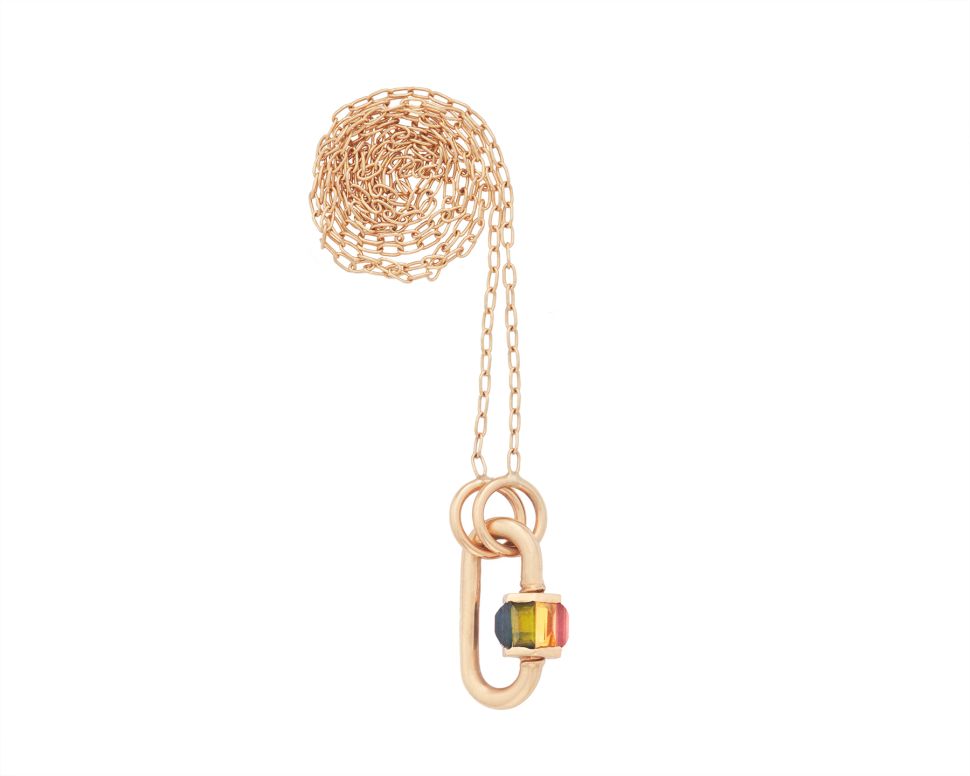 With products ranging from a $100 silver ear cuff to a $1,472 lock affixed to a gold chain, featuring a rainbow of baguettes (including ruby, citrine, sapphire, tourmaline and amethyst), there really is something for every bank account here. Seriously, for just $165 a shopper can scoop up a silver baby lock on a silver chain, and walk out of the museum already wearing their new jewelry acquisition.
Since the vending machine arrived at the museum this past Friday, December 8, a few loyal customers have already gone shopping at Aaron's unlikely, yet thoroughly modern, boutique. But wait, don't shoppers want to try on these necklaces and earrings, before investing hundreds or thousands of dollars?
"I don't think it matters anymore," Aaron admitted. "When our customer is familiar with our product, there is no barrier to buying very, very expensive items. I mean, we've sold $30,000 items on our website!"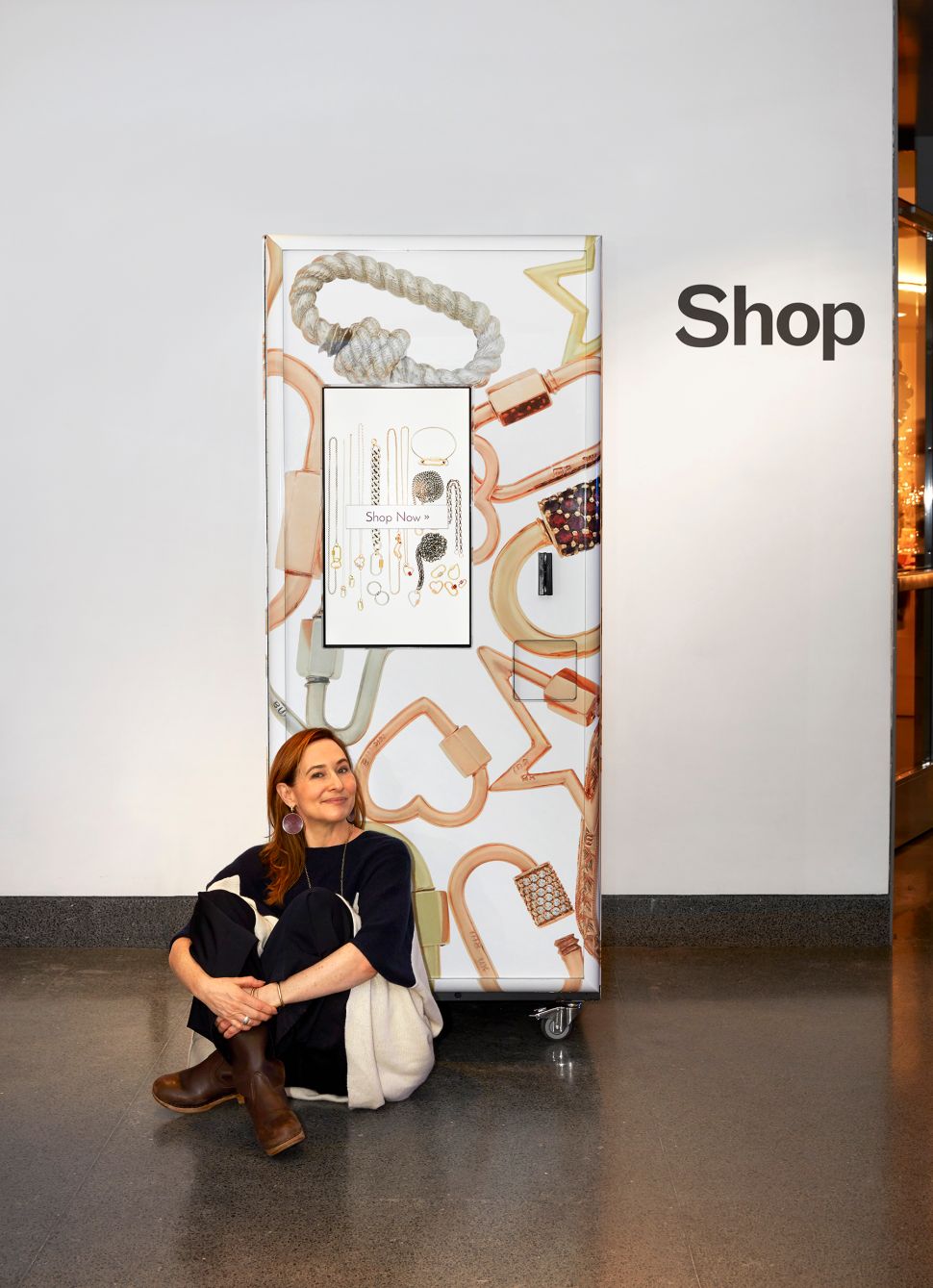 This unusual retail outlet does align with the story of her brand, as Aaron eschewed the usual wholesale route when launching her hardware-inspired locks in 2013. Without the funds necessary to set up a booth at a jewelry trade show and catch the eye of buyers, which is the usual format for entering the market, Aaron instead decided to introduce her silver and gold range to the world via Instagram, an app that was taking off at the time. Her goal was to "present [the collection] in the most authentic way possible, that was quirky and real," and customers reacted to that.
Once her brand took off on the 'gram, attracting customers and the attention of retail outlets, Aaron was able to simultaneously build both a wholesale and direct business. Basically, she defied all odds and did what everyone said wasn't possible.
That is exactly the same premise of this fancy vending machine. At one point, the touchscreen even says, "You can't sell fine jewelry in a vending machine. That would be crazy," a quote that is attributed to "everyone." But alas, Aaron is actually selling her jewels and even has plans for more vending machines, with dreams to drop them in co-working spaces and airports. Because, according to this designer, "nice, handmade jewelry is for everyone and can be available anywhere." In 2017, that is certainly the case.