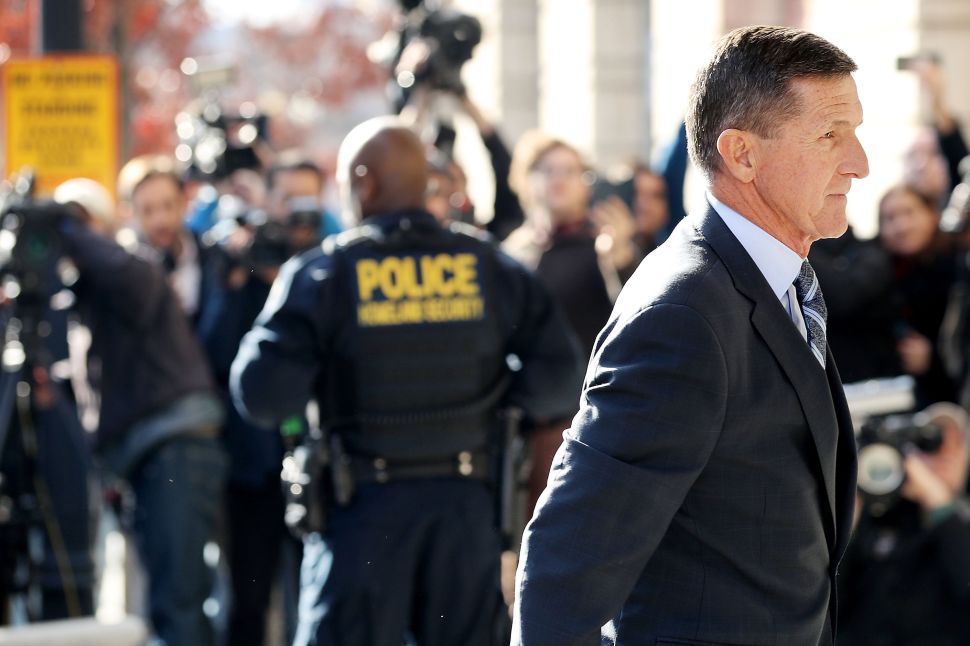 Though President Donald Trump's administration has distanced itself from former national security advisor Michael Flynn, a relative is calling for a presidential pardon.
"About time you pardoned General Flynn who has taken the biggest fall for all of you given the illegitimacy of this confessed crime in the wake of all this corruption," Flynn's brother, Joseph Flynn, wrote in a since-deleted tweet.
Flynn was responding to a Trump tweet castigating Special Counsel Robert Mueller's investigation into Russian influence over the 2016 election. After deleting the tweet, he told Newsweek he stands by his statement, before doubling down and restating his request.
"I don't want to talk about pardons for Michael Flynn yet," the president told reporters when asked about a Flynn pardon. "We'll see what happens. Let's see."