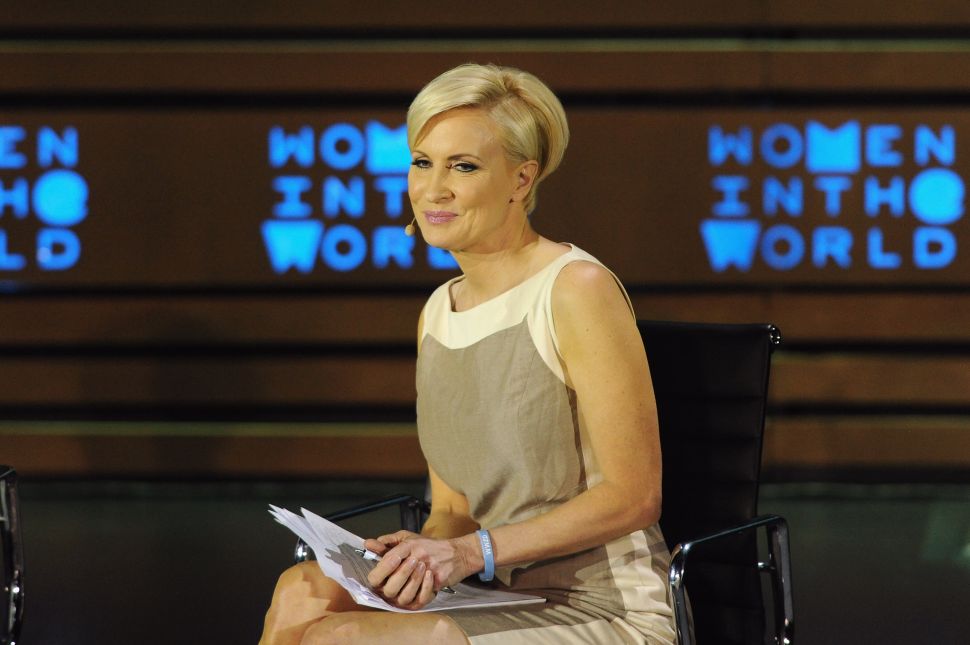 Mika Brzesinski, co-host of MSNBC's Morning Joe, is offering a controversial take on the ongoing #MeToo online movement aimed at shedding a light on sexual misconduct.
During Friday's show, Brzezinski expressed concern over Senator Al Franken's resignation following accusations of sexual misconduct. She concluded that perhaps the public should not believe all women who make public accusations.
"In this #MeToo environment, you must always just believe the women and I think that there's a lot of reasons why we need to look at the women seriously and believe them," Brzezinski said. "I'm just wondering if all women need to be believed and I'm concerned that we are being the judge, the jury and the cops here and so did Senate Democrats getting ahead of their skis."
Brzezinski went on to raise doubts about the motivations of Leeann Tweeden, who was the first Franken accuser and who the co-host said was a Hannity guest and Trump supporter.
"We've never really talked about the woman who first came out against Al Franken," Brzezinski said. "A performer, a Playboy model who goes on Hannity, who voted for Trump. I see some politics there."
You can watch Brzesinski's full comments in the video below.
Some conservatives, such as Fox News' Laura Ingrahama and former House Speaker Newt Gingrich, have taken up similar positions while defending Franken. Others have swung the opposite way and supported a professional purge of any and all politicians connected to sexual misconduct allegations.
The #MeToo campaign sprang up in October with the aim of denouncing sexual assault and harassment, especially in the work place, following the sexual misconduct scandal that brought down Hollywood heavyweight Harvey Weinstein. Actress Alyssa Milano helped to popularize the phrase by encouraging other women to tweet it and express their experiences with sexual harassment. In the months since, millions of people have used the hashtag to publicly reveal their own encounters with such behavior, including many celebrities.