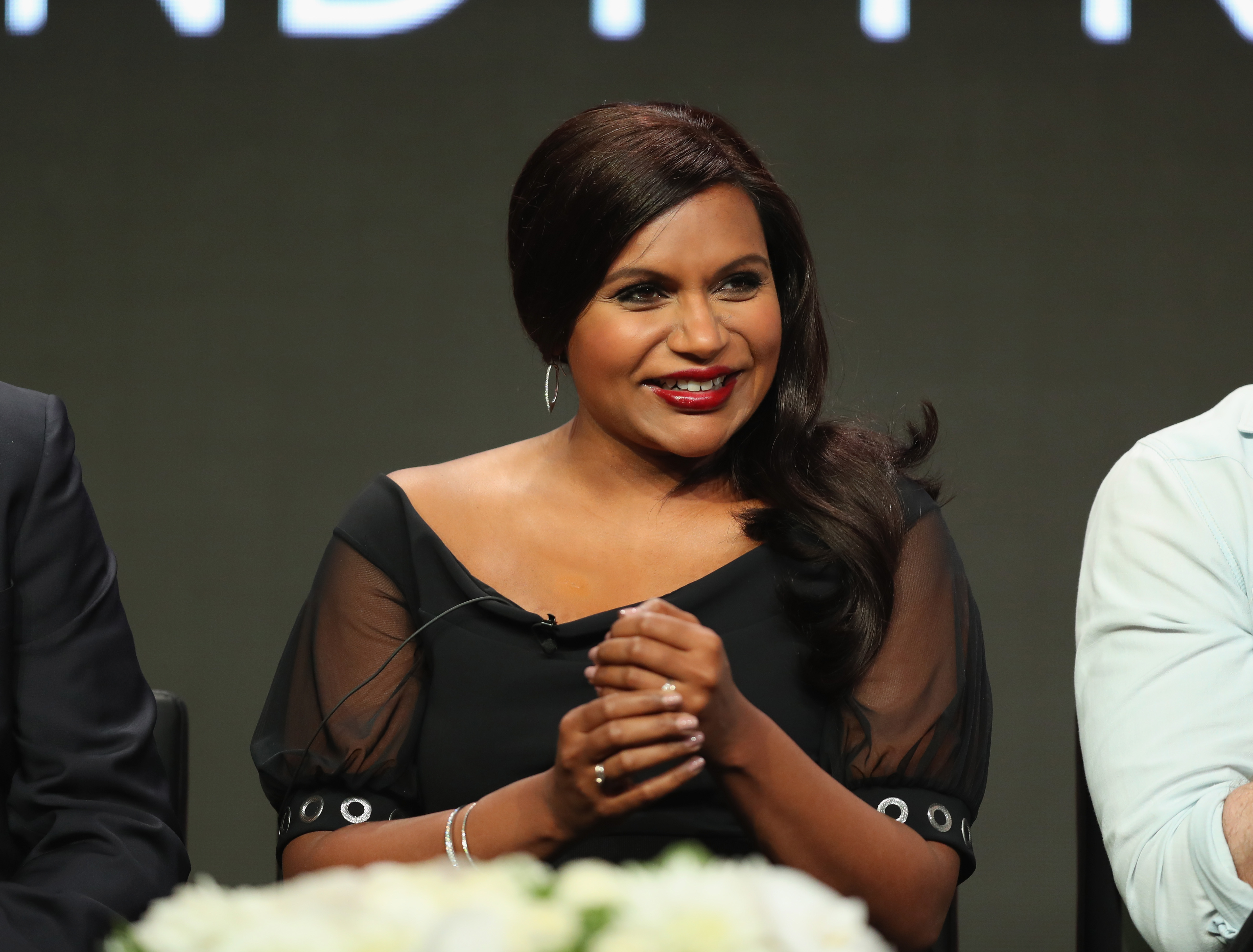 Some celebrities publicly discuss their pregnancy so often, it appears they're pregnant for far longer than normal. The public monitored Beyoncé's baby bump so closely that it felt like she was pregnant with her twins for roughly a decade. While only Kim Kardashian has officially confirmed her pregnancy via surrogate, with the gossip cycle it sometimes feels as if Kylie and Khloé have secretly been with child for eons. But now Mindy Kaling's pregnancy is already over, she's given birth and announced the name for her child—although she still hasn't named the father, so it continues to be an enigmatic January Jones situation.
While the actress is quite active on social media, she remained relatively quiet throughout her pregnancy, which was officially announced in July 2017. However, there were no outward baby bump photos. And she never hinted that the child could be the product of her relationship with former boyfriend and current best friend, B. J. Novak, even though her fans clamored for information and hoped the couple had reunited, much like Justin Bieber and Selena Gomez, only much more romantic. The usually candid actress and author remained decidedly tight-lipped throughout the entire pregnancy, only sharing blink and you'll miss it glimpses of the baby bump on Instagram.
According to E! News, the 38-year-old gave birth to Katherine Kaling on Friday. Apparently, her daughter will be taking her stage name, as her given last name is Chokalingam (and surprisingly, Mindy's real first name is Vera). Kaling called the child an "unexpected surprise" when she first announced her pregnancy, which led people to speculate about a secret boyfriend. Her continued silence made people wonder if it was possible she used an anonymous sperm donor.
Baby aside, it's been a pretty eventful year for the comedian. The Mindy Project ended, she's starring in A Wrinkle in Time and Oceans 8 and she befriended Oprah Winfrey, who originally announced the pregnancy. "If anyone's going to announce big news about your private life, Oprah Winfrey is the person. You can't complain that much about it, and you also can't be like 'Hey, Oprah, zip it,' because she's almost like a religious figure," Kaling joked to Ellen DeGeneres in October, when she also revealed the gender of her baby.
Now, we just have to hope Kaling is writing another memoir (she's written two already), to see if she names the baby's father…fingers crossed for Novak. After all, if Jelena can reunite, anything is possible.