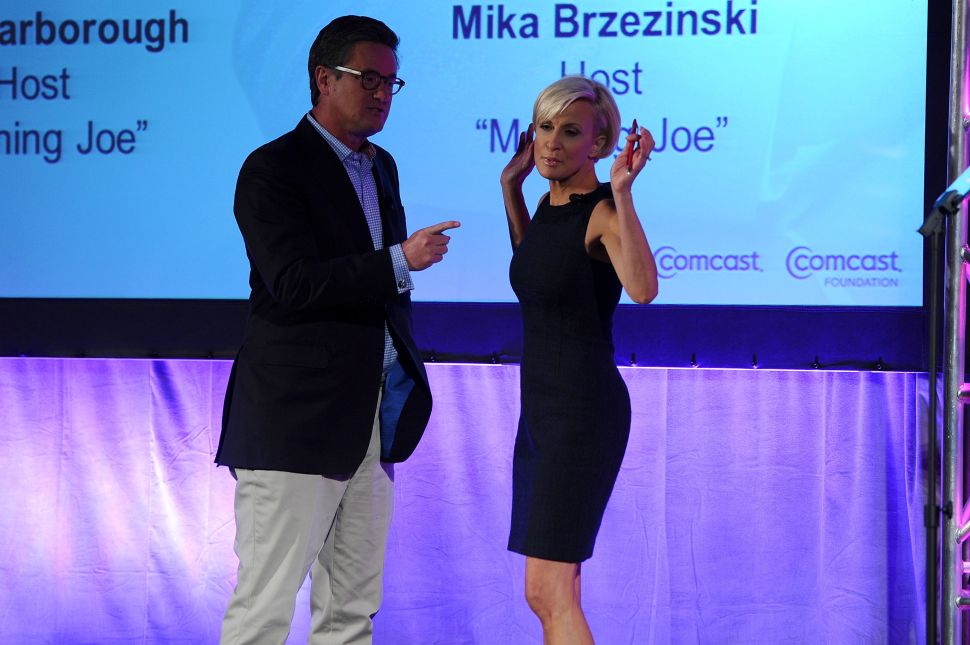 Around and around we go. Left-leaning media have dug their heels in on all things Donald Trump while the president continues to antagonize these same outlets with meaningless "Fake News" tweets. It's a never-ending cycle of pettiness that continues again today with primary Trump foe Morning Joe.
On Wednesday, Morning Joe co-host Mika Brzezinski took Trump to task when she called him a "sexist pig" and accused him of "sexually harassing" Sen. Kirsten Gillibrand via Twitter. Following Brzezinski's heated take, the show played a clip of White House spokeswoman Sarah Sanders supporting Trump's Tuesday tweet about Gillibrand.
"I want to know how she does that and where the chief of staff is or where anyone else in the White House is this morning, or where they were when that tweet went out yesterday. The president should have taken it down," Brzezinski said.
"The president should have apologized if he didn't take it down. He should have apologized for hurting Sen. Kirsten Gillibrand's feelings, at the very least. But he should have apologized for being a sexist pig, for sexually harassing on Twitter, for using sex to denigrate women."
You can see Brzezinski's full comments in the video below:
Here's Trump's tweet that ignited this fiery criticism:
Some have argued that the tweet includes sexual subtext aimed at Gillibrand.
But Brzezinski wasn't done tearing down the powers that be just yet. She also took aim at the women around the president, such as the first lady and daughter Ivanka Trump, for enabling such behavior.
"His wife who has a platform against cyberbullying. That is a joke. That is the saddest thing I have ever seen," she said. "And his daughter who came to Washington to work for the president and develop a platform for women? Go home. Go home. You're doing nothing if you stand by this president, and you should think of the country rather than your brand."
This little spat should tide folks over until the next war of words.