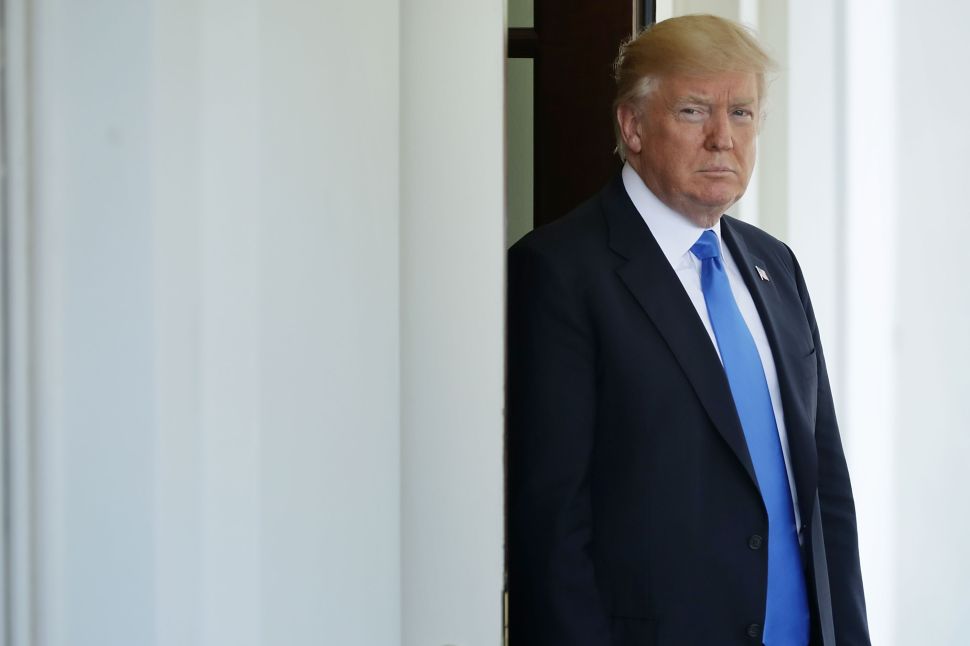 The never-ending war between President Donald Trump and MSNBC's Morning Joe continues onward. This time around, host Joe Scarborough insinuated that the president may be suffering from dementia, similar to Scarborough's own mother. The host has spoken about his family's struggle with the disease on air before and it's not as if talking heads are afraid to make bold claims.
Building on that, Scarborough said this belief is why he and co-host Mika Brzezinski aren't offended by Trump's attacks on them. As viewers know all too well, the two sides have engaged in a lengthy back and forth over the last year.
"I am going to be very careful with what I say here. I will just say there [are] many things that you don't take personal from people who are struggling with certain issues because their personality changes," Scarborough said. "That's something I've dealt with in my family and you just sit there and you're like 'OK that's not the same person that I knew and I am not going to judge them for what their doing."
"Unfortunately in the case of my mother, I can move that to the side and I am totally fine with that, In this case Donald Trump has control of nuclear weapons," Scarborough added. "If we can't talk about this now, I'm trying to be as careful as we can, I don't know when we can talk about it."
You can see his full comments in the video below.
Scarborough's comments came as the show hosts were discussing Trump's recent public acknowledgement of Jerusalem as Isarel's capital. During the announcement, Trump appeared to slur his words, which a White House spokesperson attributed to dry-mouth.
"This is not the person that we knew" Scarborough said after playing footage of a more articulate Trump from 1987. "There's been a remarkable change."
"Presidents every year typically go to the Bethesda Naval Hospital for a check up. This president, to my knowledge is departing that tradition," Steve Schmidt said. "We don't have updates on his health, we don't know what's going on, but this is a legitimate issue worthy of consideration."
This line of dialogue is familiar to Morning Joe viewers as the hosts have previously questioned Trump's mental health. If only they could book POTUS for a live interview.