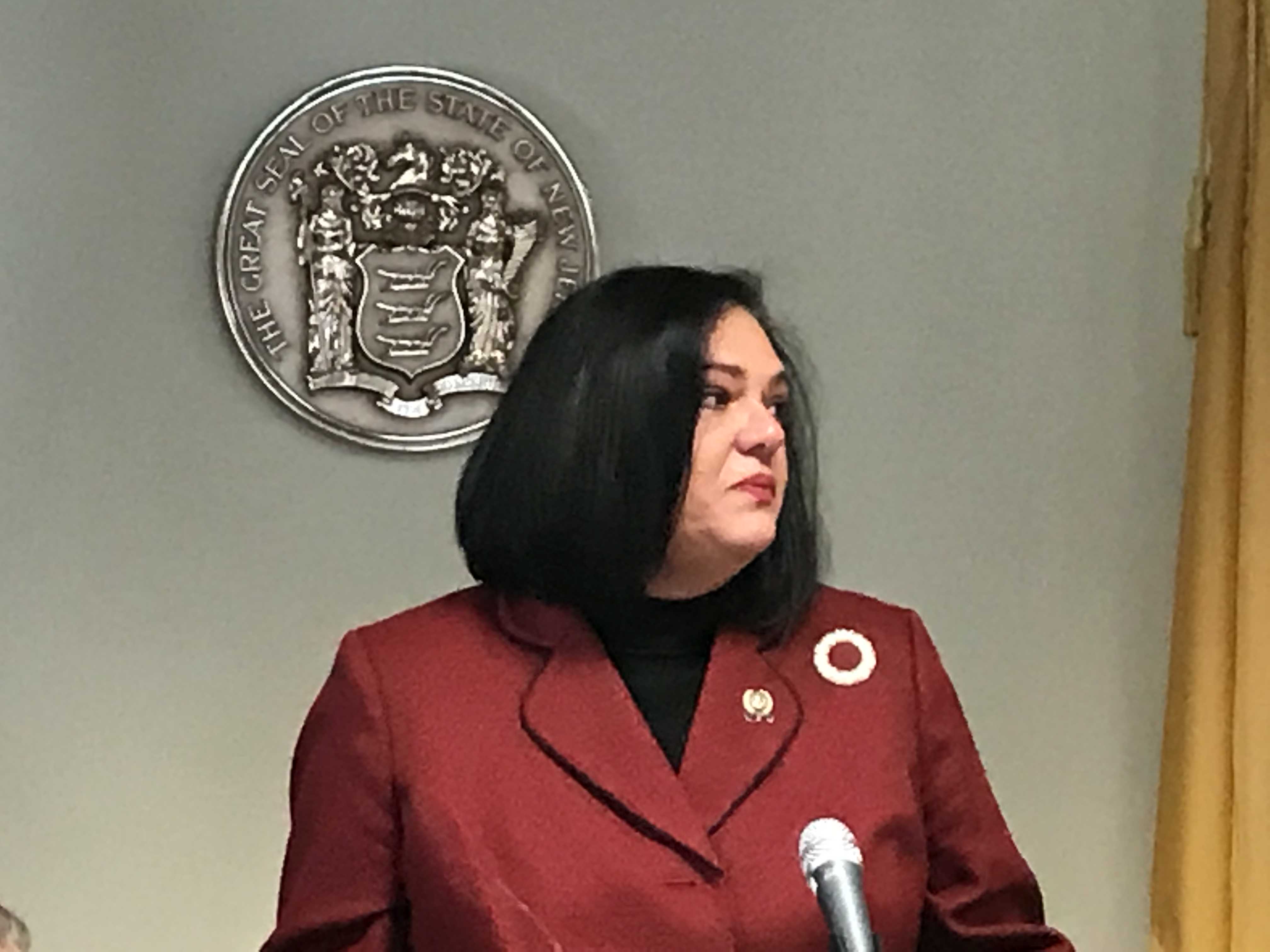 Governor-elect Phil Murphy will nominate Assemblywoman Marlene Caride to become the state's next banking and insurance commissioner, putting a three-term assemblywoman in charge of creating his proposed public bank.
Caride (D-Bergen) was introduced Tuesday as Murphy's pick to lead the state Department of Banking and Insurance, which regulates the banking, insurance and real estate industries. Her nomination would have to be confirmed by the state Senate.
"Marlene understands how government works and the importance of government having the backs of the residents it serves," Murphy said during a news conference in Trenton. "She knows that we must ensure fairness to consumers and ensure our small businesses have the means to grow, create jobs and strengthen our economy."
Murphy, an ex-Goldman Sachs executive, pitched a public bank on the campaign trail as a way to invest in New Jersey's education, infrastructure and small businesses. He has said such a bank would offer loans to minority-owned businesses, allow college students to refinance their debt and give local governments an alternative to costly Wall Street bond markets.
"I am pleased and honored to have the opportunity to work with our governor-elect on establishing a public bank. This, to me, is a wonderful idea that will help to grow the economy of New Jersey," Caride said. "It will help to support our small businesses. It will help our college students obtain loans at a lower interest level. And it will help us to fund small infrastructure projects in this state. It can be done. It has been done."
A lawyer by trade, Caride has represented the state's 36th legislative district in the Assembly since 2012. She chairs the Assembly's Education committee and sits on the appropriations and financial institutions and insurance committees. She was a member of the special panel that investigated the George Washington Bridge lane closure scandal.
Caride, a 54-year-old born in Weehawken to Cuban immigrant parents, would be the first person of Hispanic heritage to be the DOBI commissioner, Murphy said. Murphy has made it a priority to have a diverse cabinet.
Caride, a Democrat, said she will seek to address the state's foreclosure crisis, help small businesses grow and protect state residents should Republicans in Congress gut the Affordable Care Act. "It will be my job to ensure that New Jersey consumers are treated fairly, not only by our lending institutions but by our insurance companies," she added.
She graduated from Fairleigh Dickinson University and earned her law degree at California Western School of Law. She is currently a Ridgefield municipal prosecutor.
"Marlene has been a great advocate for working class New Jerseyans during her time in the Assembly, and I know she will take that commitment to the Murphy administration, too," Assemblywoman Eliana Pintor Marin (D-Essex) said in a statement. "It's never been more important to make sure banks and insurance companies are held accountable, and New Jerseyans will have no better advocate than Assemblywoman Caride."
Caride would replace current DOBI commissioner Richard Badolato, an appointee of Gov. Chris Christie.
Murphy in recent weeks has announced he will nominate Lieutenant Governor-elect Sheila Oliver to be the commissioner of the Department of Community Affairs; Bergen County Prosecutor Gurbir S. Grewal to be the next attorney general; Assemblywoman Liz Muoio (D-Mercer) to be state treasurer; and former administrative law judge Passaic County freeholder Tahesha Way to be secretary of state.