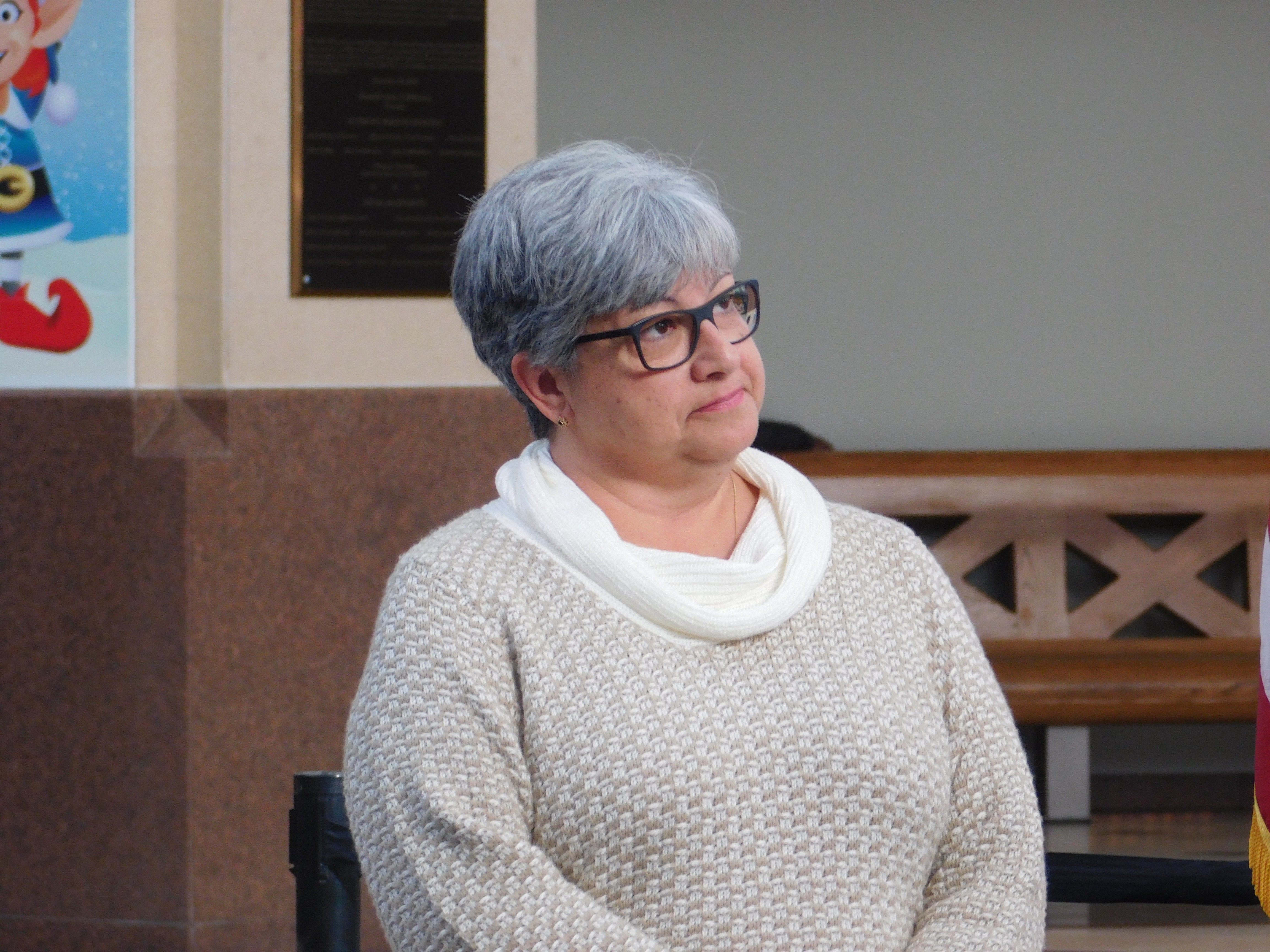 SECAUCUS – Gov.-elect Phil Murphy announced on Wednesday that he will nominate Diane Gutierrez-Scaccetti to be  New Jersey's next Commissioner of Transportation, assigning her to oversee high-level infrastructure projects including a reassessment of NJ Transit and oversight of the Gateway tunnel project that will connect New York and New Jersey.
"I don't think we can possibly overstate how important this job is how challenging it will be," said Murphy during a press event at the Frank R. Lautenberg Secaucus Junction train station. "Without a fully operational state network of rails, bridges, tunnels and rails, New Jersey cannot compete. We simply cannot get our economy back on track if our people cannot get to work."
Gutierrez-Scaccetti currently serves as the head of Florida's Turnpike Enterprise. But she is a New Jersey native who worked at the New Jersey Turnpike Authority for over two decades before leaving the agency for Florida in 2010. Gutierrez-Scaccetti said she will dedicate herself "100 percent" to fixing New Jersey's transit woes and to eliminating redundancies and waste that impede transportation in and around the state. If confirmed, she will be responsible for overseeing the state's Transportation Trust Fund, a nearly $2 billion annual fund that is used for rail and road projects in the state. She will also chair the board of NJ Transit.
"It is essential for me in leading this department to continue to make sure that you never wake up and wonder if you can take the New Jersey Turnpike or 287 and get to work," she said. "It is not going to be easy, it is not going to be simple, but I promise you 100 percent of my time and dedication."
Gutierrez-Scaccetti also said that she will examine those who work at various transit agencies across the state to determine if their jobs are benefiting the commuters. A NorthJersey.com report found that NJ Transit hired or promoted 10 employees connected to current Gov. Chris Christie's administration for various positions throughout the agency.
"If there are patronage jobs and they are not valuable…  we have to make sure we have people on the right seats on the bus," Gutierrez-Scaccetti said.
The New Jersey Chamber of Commerce applauded Murphy's decision on Tuesday, calling the Commissioner of Transportation a vital role for New Jersey's future economic growth.
"This role is vitally important to New Jersey because of the importance of infrastructure to our overall economy, and we look forward to working with Gutierrez-Scaccetti on infrastructure needs," said a statement from the Chamber.
Gutierrez-Scaccetti is Murphy's sixth cabinet nominee.