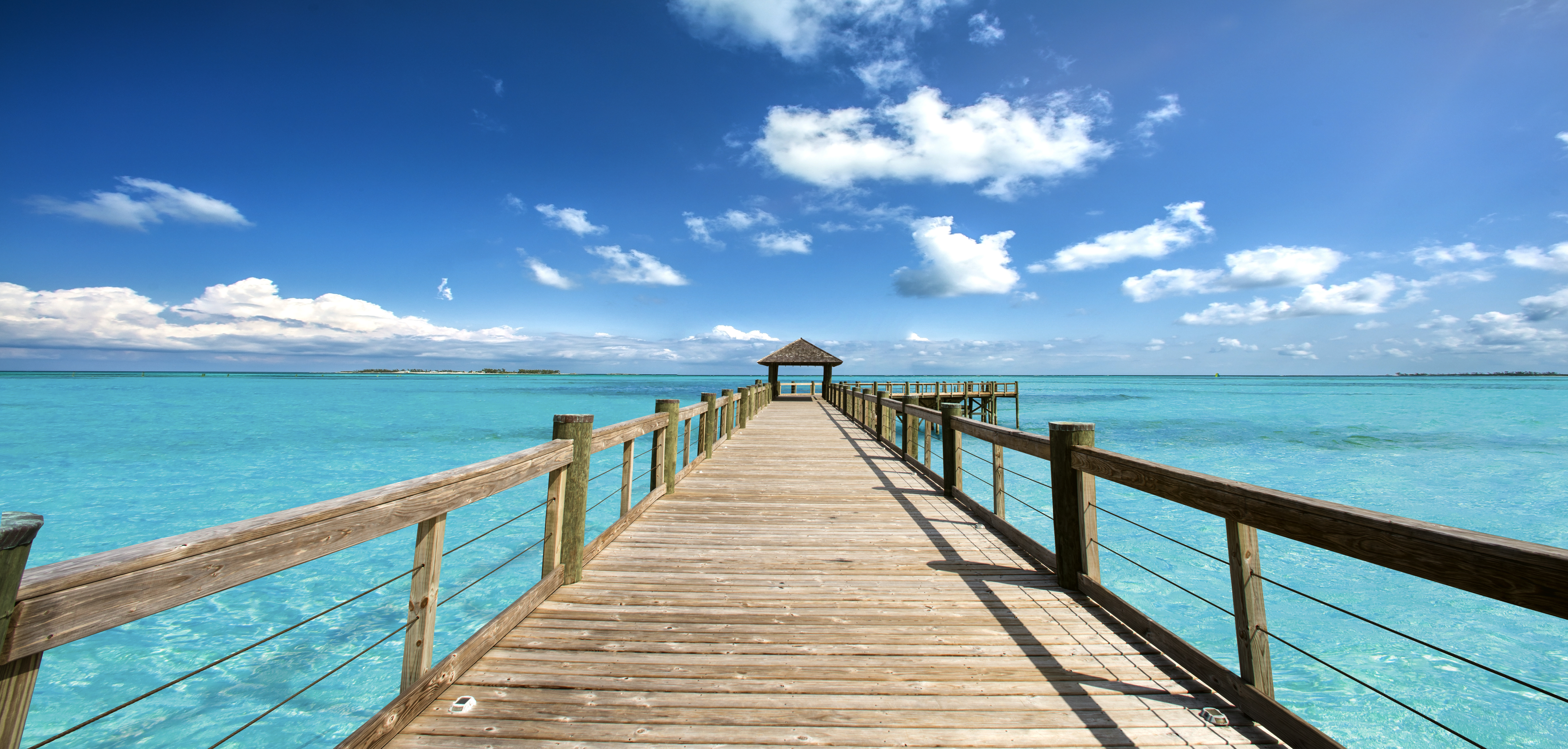 For the growing number of New Yorkers already fast on their way to being totally over our festive winter weather, now is the time to start planning an escape. But where to? And what's easy? Most of Europe is just as cold, Hawaii is warm, but annoying to get to, and much of the Caribbean still lies in disrepair after 2017's ruthlessly destructive hurricane season. Enter Baha Mar, the sprawling, $4.2 billion resort nestled along the pristine beaches of New Providence in the Bahamas—a mere three-hour flight from New York City.
The resort, which has so far opened in two phases, first rolled out the Grand Hyatt Baha Mar in April 2017. Flanking the development's centrally-located Baha Mar Casino—which, with 100,000 square feet of glittering gaming space, race and sports betting, and butler-attended, high roller salons, is the largest casino in the Caribbean—are the Grand Hyatt's East and West towers. While both towers offer lavish amenities and balconies with sweeping ocean views, the two are distinctly different in both presentation and purpose.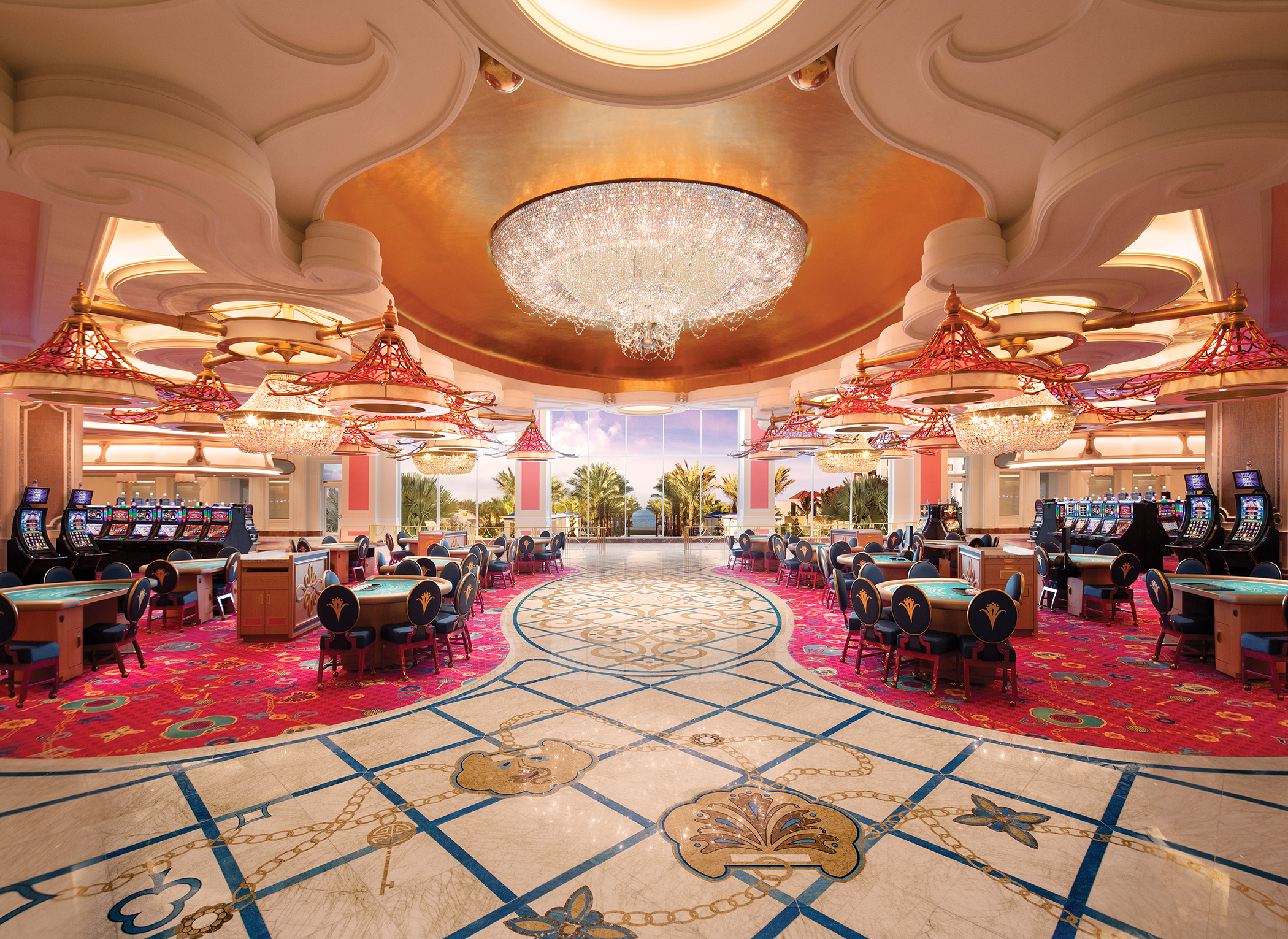 To the East, guests will find bright, preppy, almost Southern-inspired geometric décor in blocked white, warm reds and royal blues—a Tory-Burch-like touch, reminiscent of the designer's cheery T-Tile collection. At the top of the East tower are the Grand Hyatt's invite-only suites for VIPs—perhaps where a few of the resort's recent celebrity guests, like Kate Upton and Jamie Foxx, might have stayed. Across the casino, the West tower features cleaner, cooler, more contemporary lines in neutral tones, with pops of aqua blue and pink.
The East and West towers total 1,800 rooms, including 230 one, two and three bedroom suites. The five-star SLS Baha Mar, which only just began taking reservations this November as part of the resort's phase two opening, adds 299 additional rooms to the property's offering. The West tower is also home to more corporate event-friendly space, and earlier this month was host to the Citi Private Bank group, sponsor of the nearby Hero World Challenge golf tournament with Tiger Woods in Albany, Bahamas.
But golf enthusiasts needn't dispatch to the other side of the island. In addition to the requisite poolside cabanas and half-mile of white sandy beaches, Baha Mar also has its own 18-hole Jack Nicklaus Signature Golf Course and Club. Dubbed "Royal Blue," the first nine holes of the 7,189-yard course are cast upon rolling fairways and sand dunes, with the occasional dramatic view of the Atlantic Ocean. The back nine holes transition players through a very different setting of stunning limestone "moonscapes," dense jungle, and more challenging, steep terrain.
At the course's halfway point—in a playfully cruel twist, just before things get tricky—guests are treated to Royal Blue's signature cocktail, a refreshing vodka-strawberry-lemonade concoction served in a branded thermos, keeping it cool throughout the remainder of the game. With certain packages, guests are invited to choose from a selection of clubs from premium golf brands like PXG and Itobori—regularly priced at retail in multiples of thousands.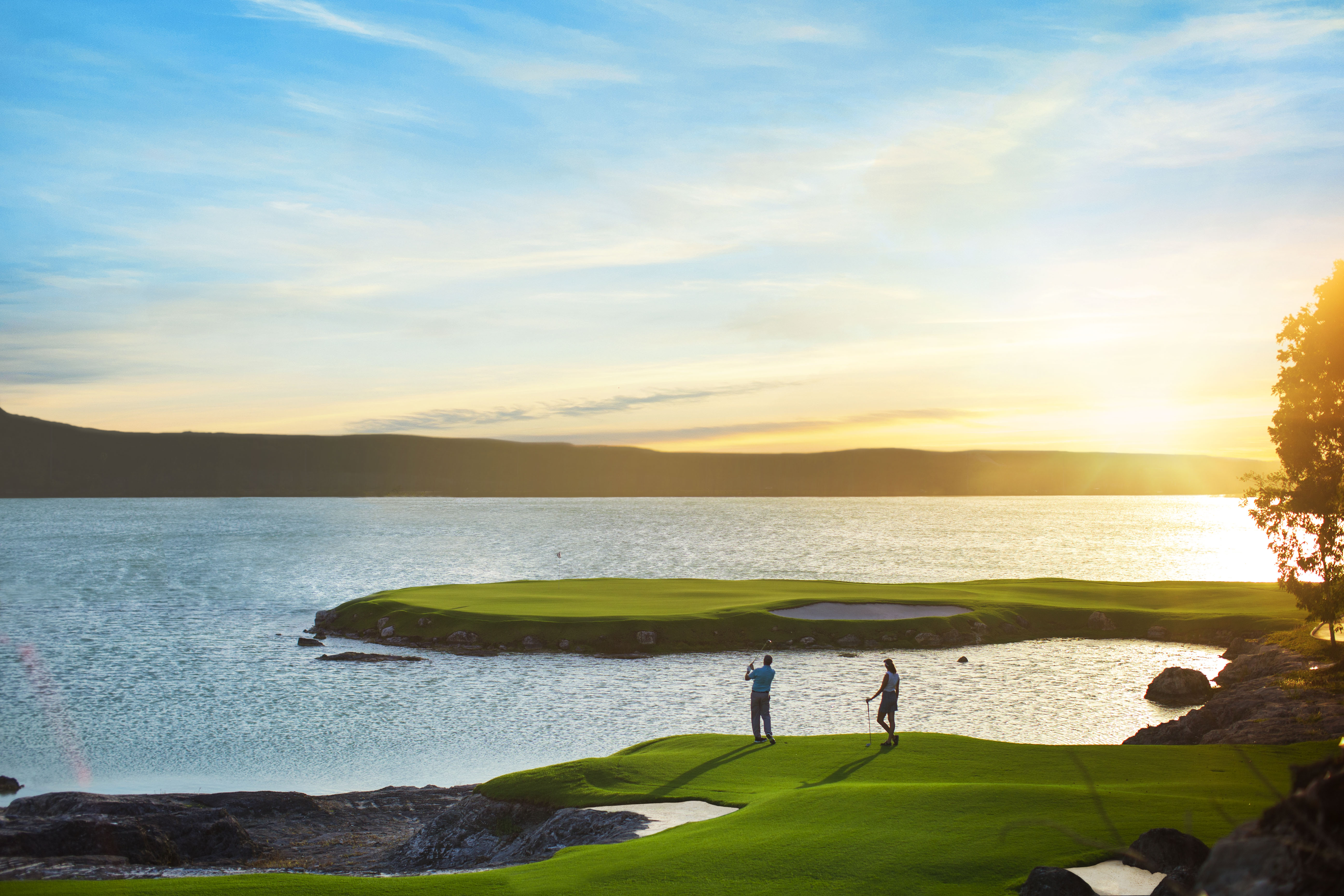 Tennis fans will too be attracted to Baha Mar for the resort's nine brand-new courts: six professional 
hard courts, two Har-Tru clay courts and one grass court, all directed by Peter Burwash International—and impressive enough to woo Sir Richard Branson's 2017 Necker Cup Pro-Am Tennis Tournament. As Branson's own private Necker Island (where the event is usually held) was among the many casualties of Hurricane Irma, the world's most elite pros descended upon Baha Mar's expansive facilities for six days of extreme tennis and mild debauchery—all in the name of fundraising.
This year, the notoriously media-shy group—including tennis greats Grigor Dimitrov, Tommy Haas and Martina Navratilova—raised over $1 million, which will be split between rebuilding the British Virgin Islands (via Virgin Unite BVI Community Support Appeal) and the National Tennis Foundation.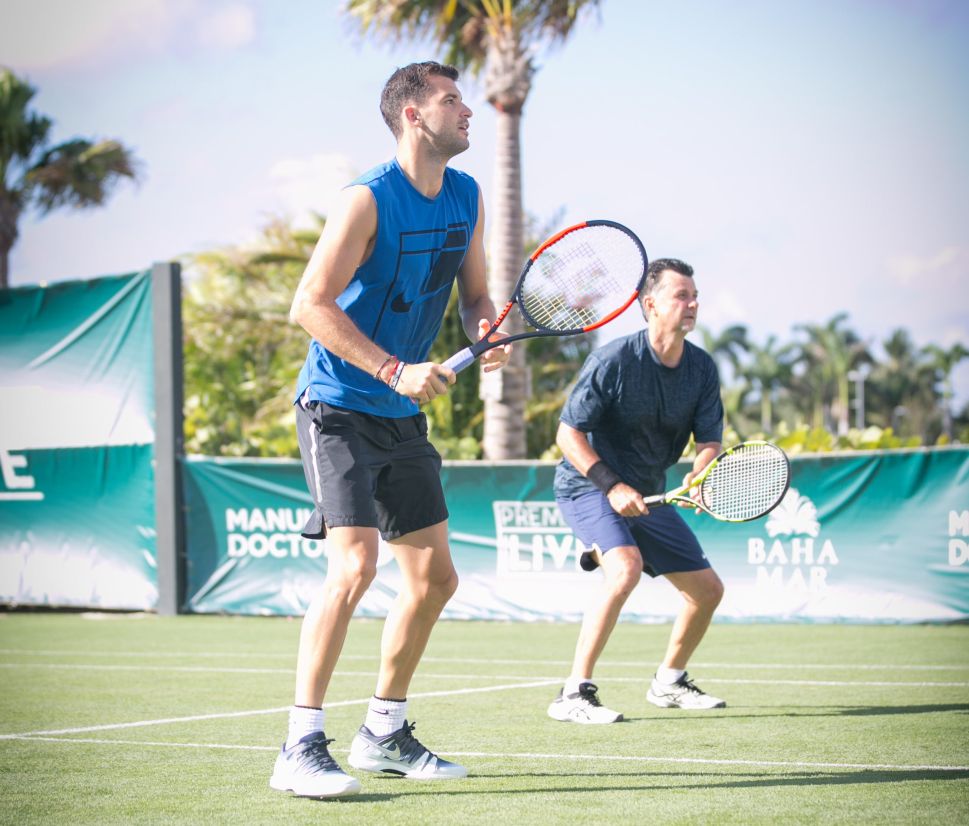 To Baha Mar's own credit, conservation and philanthropy are at the core of the business, evidenced by the BEACH Sanctuary at Baha Mar (BEACH being an acronym for Baha Mar Ecological Aquatic Conservation Habitat). Led by Baha Mar's Chief Scientist, Vanessa Haley-Benjamin, BEACH is comprised of three habitats protecting native Bahamian wildlife and endangered species: a Marine Sanctuary and Sea Turtle Nesting Beach, an Aviary, and a Flamingo Habitat. In spring of 2018 the resort will also be announcing an incredible, groundbreaking partnership with one of the largest international environmental advocacy groups. Around the same time, Baha Mar will be opening a butler-staffed Rosewood—the most prestigious of the resort's three properties, with 200 beach view rooms and suites, and five luxurious beachfront villas.