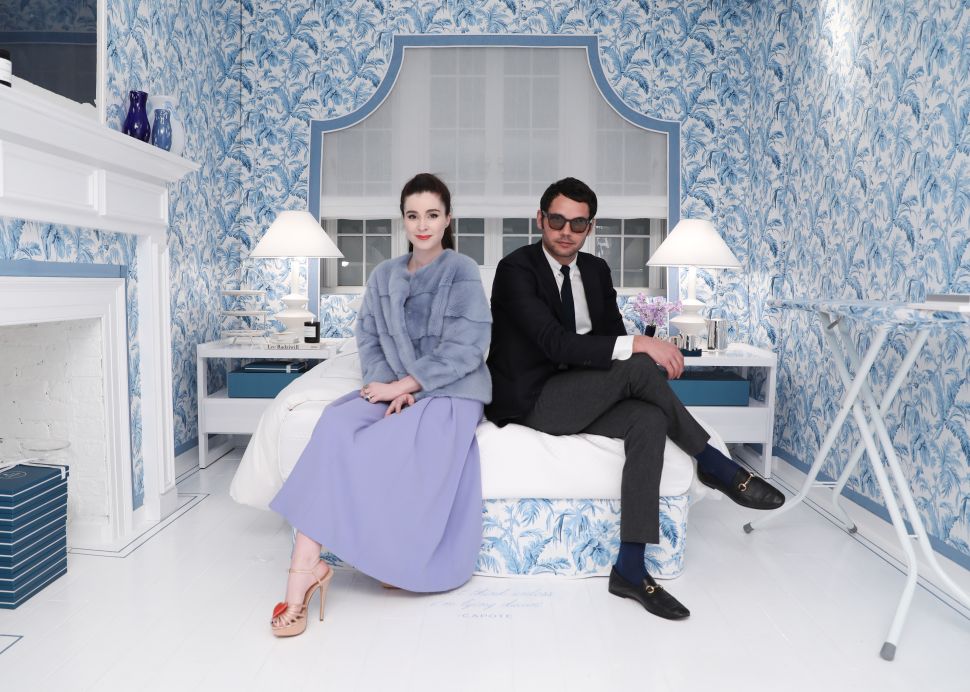 Bleecker Street in the West Village has always held a special place in Nell Diamond's heart. A must-visit destination on any of the Londoner's New York trips, she's thrilled to now count her own store among the street's adorable shopfronts—the first brick and mortar location of her coveted luxury bedding company Hill House Home opened last night at number 395.
Like most retailers born online that are now making the leap into physical form, Diamond's shop aims to present the customer with an immersive experience, rather than just a hub for buying goods. "We wanted an experience that rivals the beauty and simplicity of our online shop," Diamond told Observer. That would be a feat in itself; the beautiful duvets, shams, pillowcase sets and robes that Diamond has created are offset by a calm minimalism in Hill House's virtual space. When browsing the site, all you want to do is jump into bed with these adornments….and maybe a giant scone. It's about as relaxing a shopping experience as one could imagine.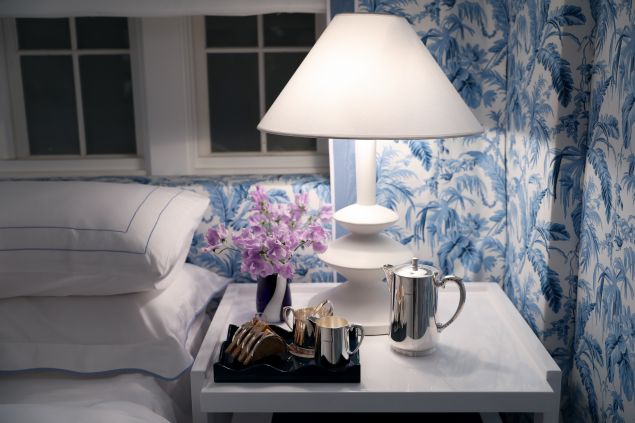 Diamond has also managed to create a tranquil nook just off the bustling New York City street. The daughter of former Barclays CEO Bob Diamond, Nell moved often as a child. Once she lived on her own, she realized how much effort her mother had dedicated, time and time again with each move, to "turning a space into a home." After college, when she found herself working long hours on Wall Street (she was an analyst for Deutsche Bank) Diamond became dejected in her own attempts to create a homey sanctuary to return to at the end of an exhausting day. "I wanted to feel a breath of fresh air when I walked into my room. I was really frustrated with what was out on the market. Things were either prohibitively expensive and totally out of the budget of someone my age, or they were really boring," she said. As one who loves to express herself through beauty and clothing (Diamond's 2014 wedding in France to Teddy Wasserman made Marie Antoinette's nuptials look like a quaint garden party) she figured it was up to her to change what was available in this area. She began to play around with the idea of launching a bedding line that felt lavish but was attainably priced while attending business school at Yale.
In creating her exquisitely detailed bedding sets—many of which are embellished with quotes from the poet John Milton, the subject of her senior thesis at Princeton—Diamond's focus was on showing people that they could create a luxurious home environment for themselves, without having to employ someone to do it. "I'm not really expecting people to be an expert on bedding. It's not that hard to love the space you live in, but a lot of the options out there make it feel really hard. My inspiration is always to help people create beautiful spaces. It's not a binary of what's beautiful verses not beautiful," she said. Beatrice Fischel-Bock, the CEO and Co-Founder of the home decor app Hutch, who collaborated with the brand on a project during New York Fashion Week, said of Diamond, "I think we're both on the same mission: to bring beauty into people's lives, and really say that your home is your sanctuary, and it's where you deserve to feel good about yourself."
In the new store, you can book an appointment to consult with Diamond between the hours of 9 and 11 a.m. But be warned, she says she could literally talk about bedding "for years." Having excellent customer relations has always been a priority in this endeavor. In the company's first year, Diamond claims to have responded to every email inquiry personally and still is heavily involved in answering shoppers' queries. Diamond was on email even in the early stages of labor when her son was born last year.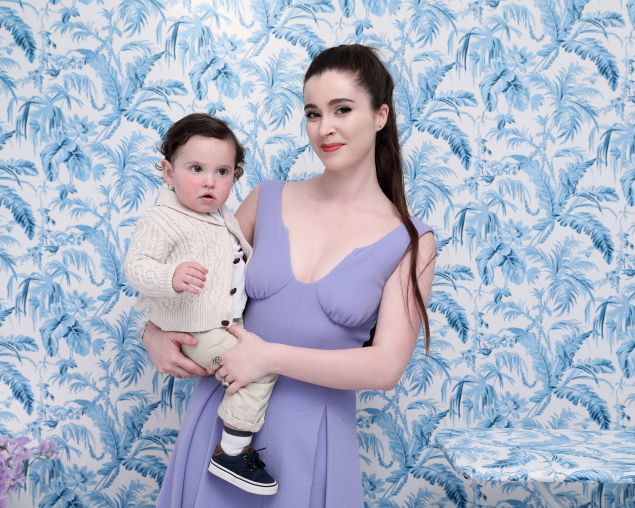 In addition to picking Diamond's brain while paying a visit to the store, a customer can also readily envision what their own tiny New York apartment could look like with a little Hill House Home styling. The space is set up like a 500 square foot studio apartment on the first floor of a townhouse. Of course, this studio apartment also has amazing light, an adorable breakfast nook, a bed that could make even the most hyper of children fall asleep, a Pinterest-worthy linen closet and French windows (in other words, it will make your West Village studio apartment look like a Turkish prison in comparison) but it suffices to say that it will at least provide a heavy dollop of inspiration for transforming your own New York abode. These beautiful details can all be attributed to the eye of designer Martin Brulê of Martin Brulê Studio, who conceived the space and has been working with Diamond since Hill House's earliest days. And like every Instagram utopia, it also features a neon sign (this one by Tracey Emin). In addition to Hill House Home products, the store is also home to many collaborations between her brand and others including Paravel luggage, Alison Lou jewelry, Margaux shoes, Dempsey & Carroll stationery and a tabletop line with her good friend, designer Prabal Gurung.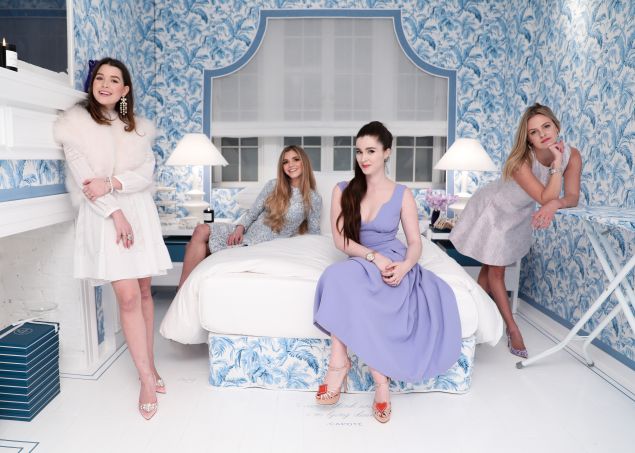 Through her store, Diamond is also looking to bring back a bit of the retail glamour to the West Village, which seems a little lacking lately, due to the closures of Ralph Lauren and Marc Jacobs in the neighborhood. But don't worry, the Magnolia cupcakes haven't gone anywhere. Diamond is hoping she and other incoming brands, like neighboring TDE, will revive the street with their new forms of style and charm. "I just want to support the neighborhood," she said. As you can too, through the decidedly not onerous task of treating yourself to a set of elegantly monogrammed pillowcases.
Meredith Lepore is a freelance writer and editor who has written for Instyle.com, Brides.com, LEVO, and Bustle well as magazines including Marie Claire, SELF, Women's Health and Cosmopolitan. She earned her Master's in Journalism from the Newhouse School at Syracuse University and resides in New York.