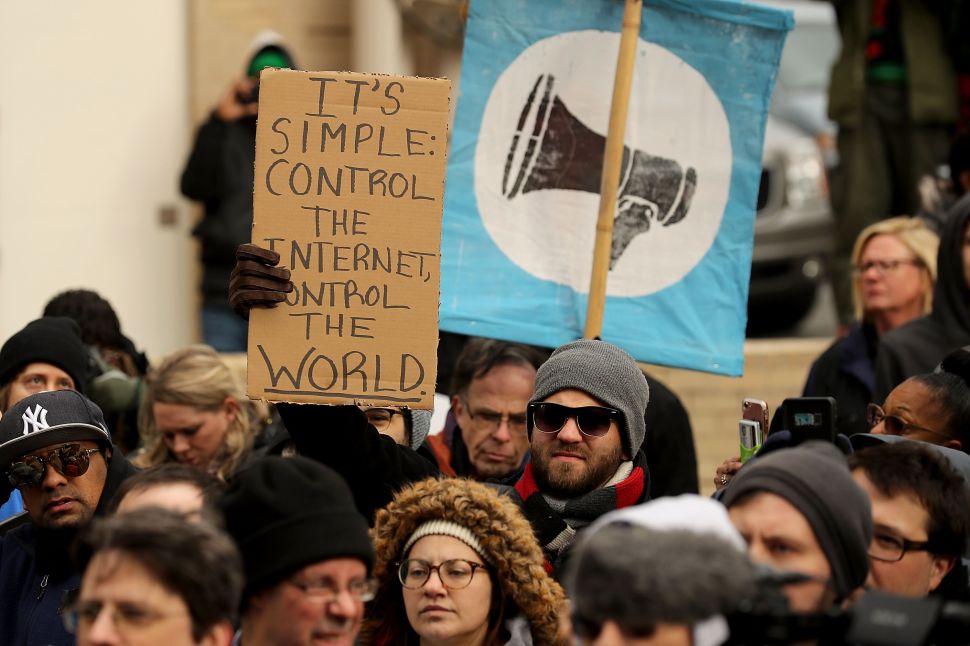 Despite protests and opposition from advocacy groups, the Federal Communications Commission killed Obama-era net neutrality rules on Thursday. Providers can now restrict Internet speeds, offer premium packages for faster access, and promote in-house content. The Internet's infrastructure will be re-architected by telecommunications companies and corporatized for profit. In a world where everything from healthcare to higher education is governed by predatory practice, the Internet was the final virgin land awaiting penetration by the invisible hand. Under global capitalism, the death of net neutrality subverts what was once the democratization of all information into another method of class warfare.
Value is created through labor and circulated through an ever-growing network of markets and institutions. Following the rise of the international monetary system in the 1970s, interest-bearing capital became the dominant force driving developed economies; capitalists could extract additional surplus value through fines, debts, and penalties imposed on consumers. U.S. factories and manufacturing plants went overseas as new financial and digital markets emerged. With predatory lending, corporate mega-mergers, and diminishing resources consumed by a growing population, upward mobility became increasingly difficult. During the last thirty years, as jobs diminished and income inequality grew, a new caste system formed in the United States.
Driven by what academic Richard Florida coined 'the creative class,' mostly millennial workforces who created value through digital rather than physical labor, the Internet architected global networks and disrupted industry. But it also reinforced class inequalities. Though technology is often fetishized as humanity's salvation, it's infrastructure mimics our social order (computer grids function identical to cities) and exists to create value and grow capitalism. Silicon Valley companies have since monetized our behavioral patterns while consolidating capital into fewer hands.
Repealing net neutrality to privatize aspects of the Internet further burdens an increasingly disgruntled population. Fees and fines suppress workers while siphoning off content to those who can afford to pay for it. Placing value on information that was previously democratized sets new standards in a landscape formed by unlimited exchange. Just as students enter debt enslavement to secure a college education for possible upwards mobility, paying for unlimited access to content will become the baseline for navigating capitalism's volatile terrain.
Follow Davis Richardson on Twitter