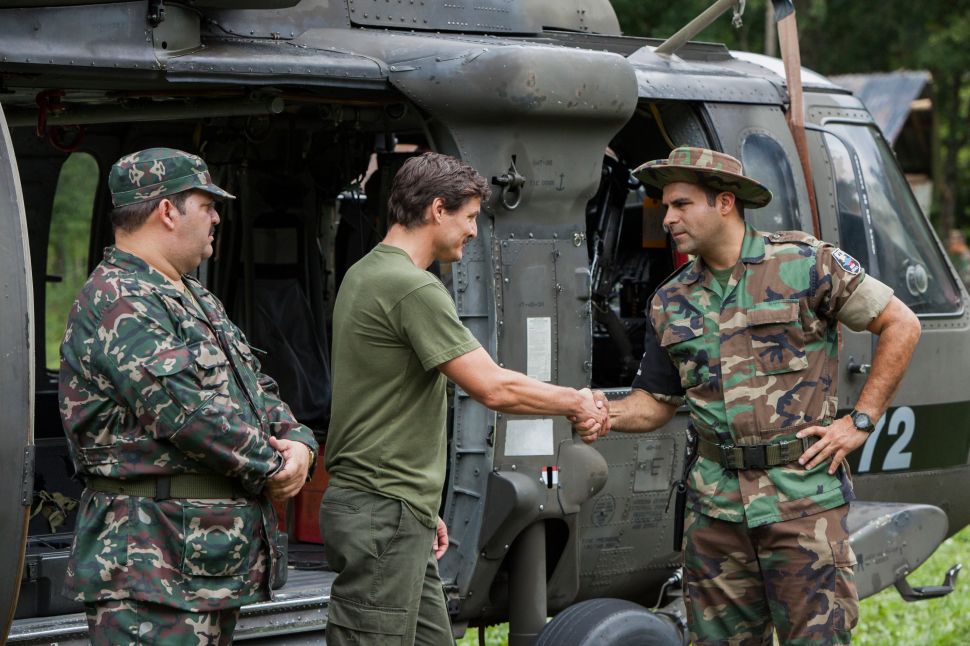 Television fans should be happy about this: Netflix's Narcos is adding two great actors for season four in Michael Peña and Diego Luna. Peña is best known by casual fans for his hilarious turn in Marvel's Ant-Man, while Luna was a big part of 2016's Rogue One: A Star Wars Story. Both have been turning in solid work for years and it's great to see Netflix continue to replenish Narcos' talent pool.
Unfortunately, according to Deadline, Netflix did not offer any details regarding the characters they will be playing or a logline for season four. The streaming service has not yet responded to Observer's request for comment. So for now, we're just going to assume that Peña will be telling hilariously long-winded stories while Luna shoots a blaster in the jungle. Sounds about right to us.
Sadly, with a 2018 premiere in mind for season four, this likely means that Luna can no longer fulfill our dream casting for Ridley Scott's upcoming adaptation of The Cartel book series. The movie has the potential to be a modern day Godfather epic and Luna was perfect for the role of the cunning cartel head Adan Barerra. Alas, it wasn't mean to be.
If you remember, season three of Narcos ended with the violent hunt for Pablo Escobar finally coming to an end. His demise led to agent Javier Peña (Pedro Pascal, who you may know as Oberyn from Game of Thrones) turning his attention to the Cali Cartel and its four Kings: cartel leader Gilberto Rodriguez Orejuela (Damian Alcazar); Miguel Rodriguez Orejuela (Francisco Denis) and Pacho Herrera (Alberto Ammann).
Regardless of who the two actors will be playing, we're happy to see them on board. Talented people being added to a solid show usually leads to good things.
No word yet on when Narcos season four will officially hit Netflix.