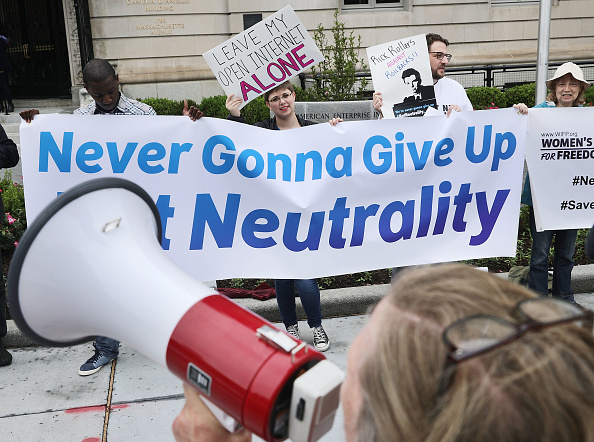 Assemblyman Tim Eustace (D-Bergen) plans to introduce legislation pushing back against Thursday's net neutrality repeal and protect New Jersey consumers from a vote by the Federal Communications Communication to scrap existing regulations that bar Internet service providers from charging based on use, website or application.
"Everyone who uses the Internet should be concerned about how this will impact Internet access and affordability," said Eustace in a statement. "The Republican-controlled FCC has sold out the American public. This is as anti-consumer as it gets."
The decision to repeal net neutrality has been met with widespread criticism and many have said that the move is a cash grab by service providers who hope to charge consumers more for Internet use lest they see service reductions, slow loading time or face paywalls during browsing.
Eustace announced his plan to propose a bill on Thursday, the same day that the FCC agreed to rollback the consumer protections put in place during the tenure of President Barack Obama. He said he hopes to introduce the bill before the end of this legislative session.
But Eustace's bill is likely to get significant pushback if it makes it through the state Legislature and is signed into law by New Jersey's governor. The FCC's Thursday decision does not allow states to set their own net neutrality rules. California state Senator Scott Wiener and Washington Governor Jay Inslee have both proposed implementing strict business practices for Internet service providers to ensure net neutrality-like protections in those states, an effort that would circumvent the FCC decision by making it hard for service providers who don't meet stricter state standards. Because Eustace's bill had not yet been drafted, it is unclear if the legislation will take the same approach.
"When so much of our world revolves around the Internet, we cannot let this decision go unchallenged," Eustace said.
The Attorneys General of New York Illinois, Oregon, Massachusets and Washington State have said they will file a multistate lawsuit against the FCC's decision.