Securing New Year's Eve plans can be a bit stressful. It's not always easy trying to figure out how to ring in the New Year in the most exciting way possible—and guarantee that everyone in your group is properly celebrating when the clock strikes 12.
Finding a hotel with a glamorous New Year's Eve experience is often the way to go, as your evening plans are set and you know you'll be retiring to your plush room afterward. If you're still trying to decide where to spend the holidays, we've rounded up the best New Year's Eve hotel packages that will ensure you end 2017 in style. Below, see our top picks.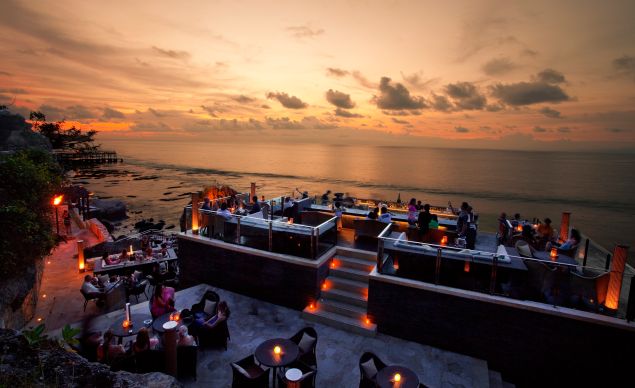 The picturesque, 225-acre resort is already a magical destination, and the New Year's Eve special makes it even better. The three-night #FestiveSeaSun Escape package includes a daily breakfast, two-hour Aquatonic Therapy Pool sessions, reserved sunset seating at Rock Bar and the option to partake in events like the New Year's Eve at Ayana, with a performance by Hayley Teal, as well as the "Eve Eve Party" at Rock Bar Bali on December 30—it features live DJs along with live entertainment and a photo-op worthy sunset.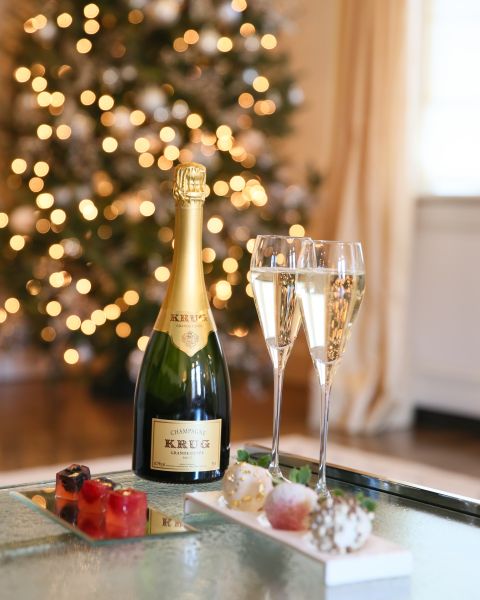 Located on the Upper East Side, the glitzy Mark Hotel is offering two special New Year's packages, and they're just as upscale as one would expect.
The "Bid Adieu to 2017 with a New Year's Eve Soiree at Jean Georges" includes a blowout at the hotel's Frédéric Fekkai salon, as well as a dinner for two with champagne and truffles. The $1,355 package requires a minimum two-night stay at the hotel, and you can book until December 30—the offer is applicable starting December 29 to January 1.
If you want to kick it up a notch, start 2018 on a very pampered note with the "Wake Up and Indulge on New Year's Day at the Mark." This package features the same two-night stay requirement, but for $432 you can enjoy breakfast in bed, champagne, juice and Jean-Georges truffles.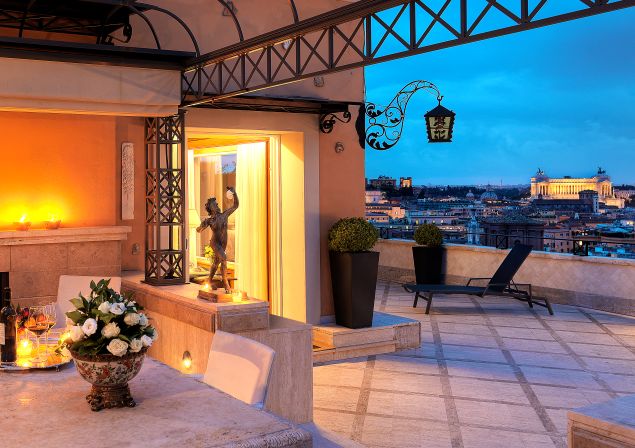 The "Sparkling New Year in Rome" package at this luxe, 92-room five-star hotel that is located atop the Spanish Steps, is the perfect answer to all your Roman Holiday dreams. It includes a three-night stay at the hotel, as well as a bottle of champagne upon arrival, afternoon tea and the option of dinner at either the Michelin-starred Imàgo, or at Salone Eva, followed by a night of dancing in the New Year.
Experience a real-life fairy tale in the very hotel where Hans Christian Anderson celebrated the holidays in 1865. D'Angleterre's "New Year's Stay" package includes accomodations at the hotel, along with entry to the lavish, black-tie New Year's Gala, which includes a menu designed by Marchal, the hotel's Michelin-starred restaurant. It's followed by fireworks outside in King's Square, with live music and dancing. It also includes the New Year's Day Jazz Brunch for two people, with an extravagant buffet and plentiful champagne.
Cabo San Lucas is a celeb go-to for the holidays, even for Jennifer Aniston. The Cape, from The Thompson Hotel Group, opened in 2015 and is a newer addition to the Cabo hotel scene, but with its pristine, sandy white beaches and luxurious accommodations and amenities, the 151-room hotel stands out.
The Cape is also known for its extravagant annual New Year's Eve celebrations at its rooftop lounge, and this year is no different. The Rooftop, on the top sixth floor, provides Instagram-worthy views of the Sea of Cortez, and there are cabanas that can be purchased for private seating, as well as a fireworks show. The 2018 line-up includes an opening set from their resident DJ, Capri, followed by Jillionaire (also known as one-third of Major Lazer), and finally Grammy-winning DJ Bonnz to finish the evening's festivities at 4 am.
They even have you covered for the headache felt around the world on January 1—the "Hangover Cure" barbecue will take place by the pool, which promises a menu of not-so-healthy comfort food.